James Ricketts
---
August 2019 - Wolfpack
Original
About the Image(s)
Canon 5D-Mark 4; Canon 100-400 f/4.5-5.6 L IS II USM lens at 271mm focal length; 1/3200 sec. at f/8; ISO 1600. Note that a high ISO was used to stop the action. Intent was to reduce any noise in post processing.
The picture was taken in Kalispell, Montana in March 2019 at the Triple D Ranch . The image shows members of a wolfpack playing in the snow.
Only thing I would mention about this picture was the technique used to get crisp, in focus pictures using a long lens. Use a high ISO (start with 1600 and move up 3200 if necessary) at a fast shutter speed (nothing less than 1/2000th sec). Set f/stop at f/11 and move down to f/8 if necessary. Use Exposure Compensation wheel (EV) on your camera to move the histogram to the far right without overexposing. EV is the only setting you play with once the ISO, f/stop, and shutter speed are set. When the pictures are imported into Lightroom, they will look way over exposed. No fear! Use the Auto adjust feature to make the first set of adjustments, which will resolve the exposure problem. Then fine tune the settings. Correct noise using the Luminance slider. Note: if you get lots of noise in the picture, run the original picture first through the DxO PhotoLab 2 noise reduction module before any other adjustments in Lightroom. Then bring the image into Lightroom for addition adjustments.
For this specific image, did nothing really special in Lightroom post processing other than tightly cropping the image and sharpening a bit. Luminance Value was 37 for noise reduction.


---
This round's discussion is now closed!
6 comments posted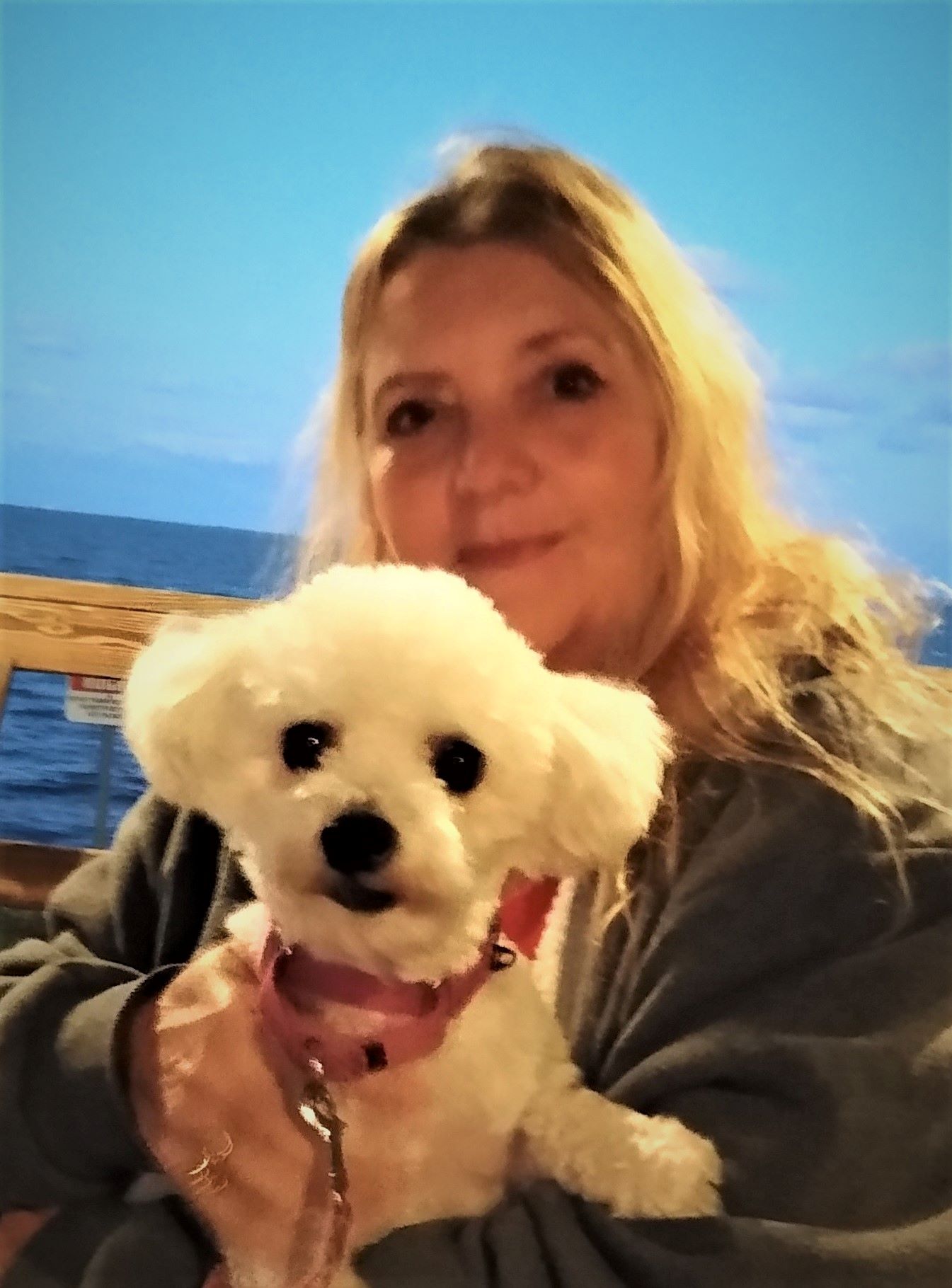 Donna Paul
James, I am so glad you told how to I needed that I am leaning so much from the group. I also would not have know to crop the image if you have shown the Original and the edited. It does look much better. I can not wait to go try my long lens to shot something using your technique. It is very helpful! I Love Love wolfs and this is a beautiful photo. &nbsp Posted: 08/14/2019 17:07:15
James Ricketts
Donna: thanks for the positive feedback. Wolves are amazing creatures to photograph. Let me know how it goes in trying out the alternative long lens shooting technique. &nbsp Posted: 08/14/2019 18:04:48
---
Jim Horn
Jim, I am impressed with the successful way to get the exposure and details on these wolves in a rare moment. I appreciate the way the crop is so tight, eliminating the white snow. Great composition, very well done. Dr. Jim &nbsp Posted: 08/14/2019 19:58:10
---
Laura Lee Bartholomew
James, You certainly caught a wonderful moment in time with this photo. Although I like the image with the tight crop, I kind of think the crop is too tight. I think you might consider several versions of this shot. The original image does give some context that is missing in the crop. What if you did something in between the original and the crop? Just a suggestion. &nbsp Posted: 08/14/2019 21:12:52
James Ricketts
Thanks for the feedback. Will redo the crop, reflecting your suggestion. FWIW, my wife had the same thought. Note that my bias most times is towards tightly cropping to fill the picture frame versus loosely cropping for context. The point was their having fun being wolves. &nbsp Posted: 08/14/2019 23:20:11
---
James Ricketts
---