Mike Patterson
---
March 2023 - Sandhill Cranes, Redwing Blackbirds and Snow
Original
About the Image(s)
I captured this layered image of Sandhill Cranes grazing in a field while a large flock of Redwing Blackbirds fly overhead. And all against the backdrop of snow. Shot with a Sigma telephoto lens at 220 mm, f 6.3, 1/8000 second. Processed in Lightroom.
---
10 comments posted
---
---
---
Peggy Reeder
I love that layered effect. From a distance it almost looks abstract. Lots of colors and different textures. Nice capture Mike, but I especially like how you have finished it. My only suggestion would be to clone out the 3 cranes along the bottom that are only partially there. I think it would be a cleaner look. &nbsp Posted: 03/07/2023 14:01:45
---
---
---
Joseph J Zaia
I agree with Peggy. The bottom cranes are a distraction. This is a beautiful scene of action and I think that you have lost the whole effect of the scene by cropping so much from the top. To my estimate, the background and sky is what makes this picture. Some times I think we read too much into a picture and we fix what is not broken. &nbsp
Posted: 03/08/2023 18:54:02
---
---
---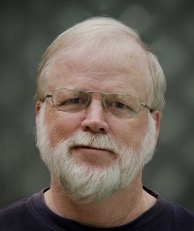 Jerry Biddlecom
The blur (or motion) of the birds in flight offers a nice contrast from the birds sitting on the ground. However, I think the image as presented leaves the birds on the bottom lacking in interesting detail, and sitting too close to the bottom. Perhaps bringing in a bit allows more detail and narrows down the focus of attention: &nbsp
Posted: 03/09/2023 09:32:11
---
---
---
Marti Buckely
Interesting capture - that's a lot of birds!
I went the other way with this. I like the sky and mountain along with the birds and grass. To me, there isn't a real central point of interest as I see competing subjects with the ground birds and the birds in flight. So I felt I created a sense of layers with the sky, birds in flight, grass, birds on ground and the snow at the bottom. &nbsp
Posted: 03/09/2023 12:35:27
---
---
---
Marge Barham

(Groups 38 & 75)
Hi Mike, I just stopped by to congratulate you on being chosen for this months Members Showcase. And I am happy to see another photo from the same area. Did that one coyote end up catching any of the thousands of sandhill cranes? Well done.

&nbsp Posted: 03/17/2023 12:29:20
Marti Buckely
Yes - congrats to Mike for being in the Members Showcase.
Thanks for visiting, Marge. &nbsp Posted: 03/17/2023 14:38:03
Mike Patterson
Thank you. I've seen coyotes wander among the Sandhill Cranes many times. They seem to ignore each other. &nbsp Posted: 03/19/2023 19:31:21
---
---
---
Kaylyn Franks
I prefer Joseph's crop and edit, but not quite so much sky cropped out. Removing the half in/half out cranes made a huge difference. &nbsp Posted: 03/20/2023 09:30:41
---
---
---
Joseph J Zaia
Congratulations Mike as the Monthly Showcase selection. Your images often challenge our eye to see beyond what we can see. &nbsp Posted: 03/22/2023 09:18:36
Mike Patterson
Thank you! &nbsp Posted: 03/22/2023 12:12:39
---
---
---
Please log in to post a comment