Mike Patterson
---
April 2021 - Fall Abstract
Original
About the Image(s)
Last October, my wife and I drove across Southern Colorado. We stopped near Lake City, where I captured the reflection of pines and aspens in the nearby lake. I like the abstract feeling of the different colors. I find that when I can't get the scene I'm looking to shoot, I can focus on another aspect and grab something abstract, like this one. I cropped it significantly, pushed up the whites and lowered the blacks in Lightroom. I also slightly boosted some vibrance and reduced the exposure a tad as it seemed too bright. Shot with a Canon 7D, using a 70-300 mm lens at 165mm, ISO 400, F 5.6 at 1/400 second.
---
9 comments posted
---
---
---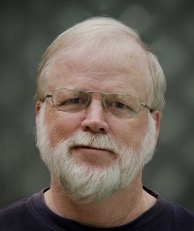 Jerry Biddlecom
You certainly brought out the colors in this very creative, and different look at a Colorado autumn. Unusual texture in the water. I wonder, though, if the bright yellow at the top concentrates the eye too much on that part of the composition at the expense of the rest of the pic. &nbsp Posted: 04/08/2021 14:10:22
---
---
---
Marti Buckely
Interesting image. I like that you have three green trees and took out the 4th. I think I'd like to see the 4th yellow part on the right removed as well - maybe not by crop but by cloning. For me, the image seems a little too bright. I like the muted coloring of your original and could see that on a wall. &nbsp Posted: 04/08/2021 17:26:04
---
---
---
Al Swanson
I wonder, was this a view of a reflection on Lake San Cristobal. We love Lake City area and have camped there many times. The color of your image is very interesting and you have saturated it nicely. I might suggest trying to crop out a portion of the bottom of the image and make the green and yellow colors appear closer. I don't think the bottom 20% as much to the overall image. Also, the blur in the center, which may be a fish rising to the surface, brings my eye there. Elimination of this would help. &nbsp Posted: 04/10/2021 10:26:31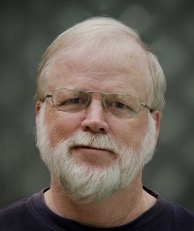 Jerry Biddlecom
I think I see a lizard of some type. &nbsp Posted: 04/11/2021 19:50:12
Marti Buckely
I see it too. :) &nbsp Posted: 04/11/2021 21:19:21
Mike Patterson
You nailed it! That's exactly where this was taken. We camped there a lot when I was growing up. I tried to find our old campsites but it's changed too much over the decades. &nbsp Posted: 04/12/2021 07:04:23
---
---
---
Joseph J Zaia
I find water reflections fascinating, because they can be very creative and unique; no two images are alike. You have selected the best composition from the original, but it may be more effective if you crop to part of the third green reflection. I do wish I could see more of the top.
&nbsp
Posted: 04/12/2021 12:55:48
Marti Buckely
I like your version, Joe. &nbsp Posted: 04/12/2021 13:16:16
---
---
---
Peggy Reeder
This is a nice abstract Mike. Now that Al pointed it out - that does look like a fish rising in the center! I think that cropping up from the bottom a bit would be beneficial because not much is going on there. Also bringing in the right side, as Joe did, is a more interesting look because it's not so centered. I like the texture very much because it feels as though you are viewing through a frosted glass. Nice eye to envision this. &nbsp Posted: 04/18/2021 08:46:08
---
---
---
Please log in to post a comment