Jerry Biddlecom
---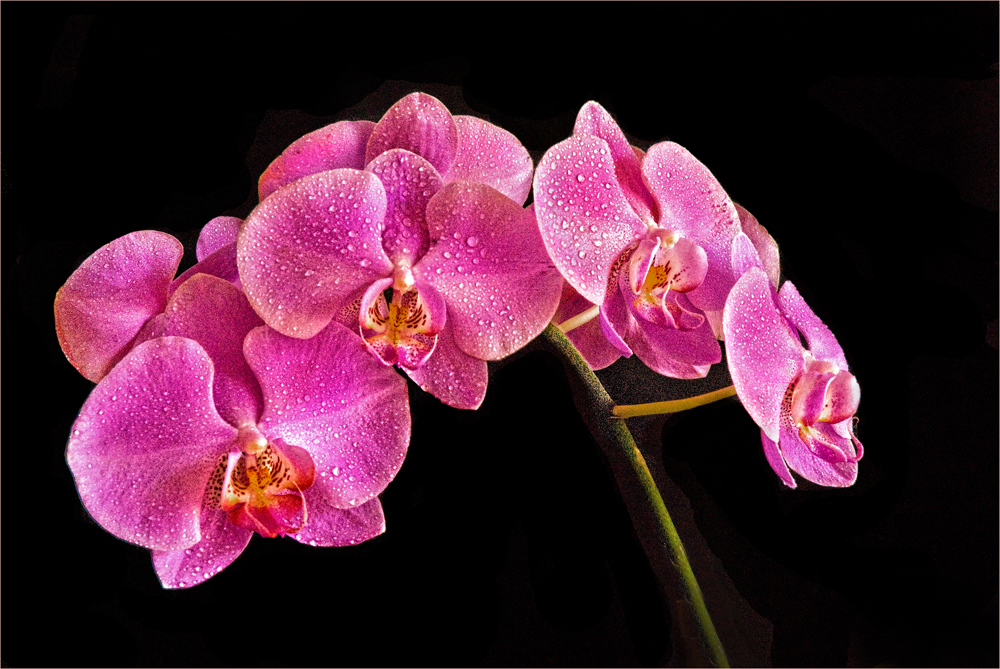 February 2021 - Orchid
Original
About the Image(s)
This was taken at an orchid show quite a while back. I couldn't get close enough
to use a macro lens so I used my 70-300 mm telephoto lens, mounted on a tripod.
Using the tripod allowed me to take the shot using ambient light. I went into Camera
Raw and played around with at least seven different settings. I opened it up into
Photoshop 5 and cloned out the objects in the lower right corner, and went into On1
Effects 8 and used the dynamic filter, then went over some of the hot spots and color
saturation. Finally, I put a 4 mp light pink stroke around the image, which I thought
added a nice final touch.
---
This round's discussion is now closed!
6 comments posted
---
---
---
Joseph J Zaia
Orchids are very fascinating and yet, at least for me, hard to photograph. This is a lovely set and it has beautiful colors. For me, the black background and the water droplets, gives me the look of an artificial set-up. I suggest flipping the image and a tighter crop with a dark pink stroke. I also cloned out a leaf on the left side. What do you think? &nbsp
Posted: 02/06/2021 11:24:15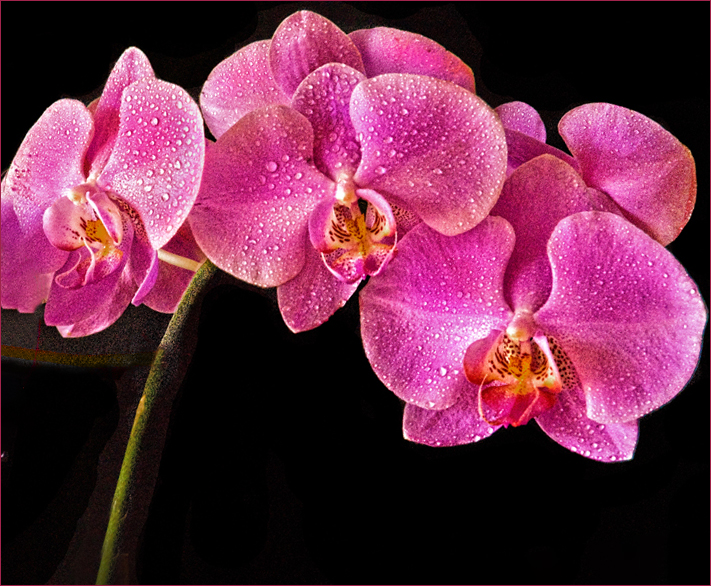 ---
---
---
Marti Buckely
Love the orchids. I'm going to disagree with Joe on the crop. For me, the flowers have no room to breathe and the left side is cut off. At first glance it's a very nice image. When I look closer, I see some graininess on the stem and around the stem it looks like the background isn't quite clean. &nbsp Posted: 02/06/2021 16:07:45
---
---
---
Peggy Reeder
I think orchids are tough because there are so many different layers, it's hard to get it all in reasonable focus. But you did! Pretty pinks in the image - well developed and not overpowering. I can still see some artifacts in your background, mainly along the stem - just noise I think. Nice work Jerry! &nbsp Posted: 02/09/2021 14:01:12
---
---
---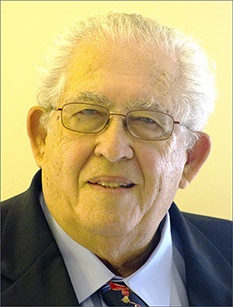 Stuart Caine

(Group 42)
Hi Jerry! With the water drops on the Orchard and the Green stem makes the flower stand out against the Black background. Nice image. &nbsp Posted: 02/14/2021 15:26:13
---
---
---
Kaylyn Franks
The pink orchids against the black background is dramatic. The crops is perfect and the light pink border I finishing touch. When I zoom in, i see artifacts along the stem and some noise. This is a perfect candidate for Topaz DeNoise and possibly Sharpen. I just purchased this suite and I am amazed at how well it performs. &nbsp Posted: 02/15/2021 08:38:46
---
---
---
Dr V G Mohanan Nair

(Groups 16 & 68)
Very nice orchid flowers. The image is sharp and has nice colors and lighting. Your background correction needs a little more adjustments as the original background is visible near the stem with grains. This can be corrected with clone stamp. I just tried a quick trial and also some denoice to remove the grains on the stem. May be you can also add one or two larger water drop/glycerine drops at the end of one or two petals to make it more dramatic. &nbsp
Posted: 02/22/2021 09:09:50
---
---
---