Peggy Reeder
---
January 2021 - Bayou Garden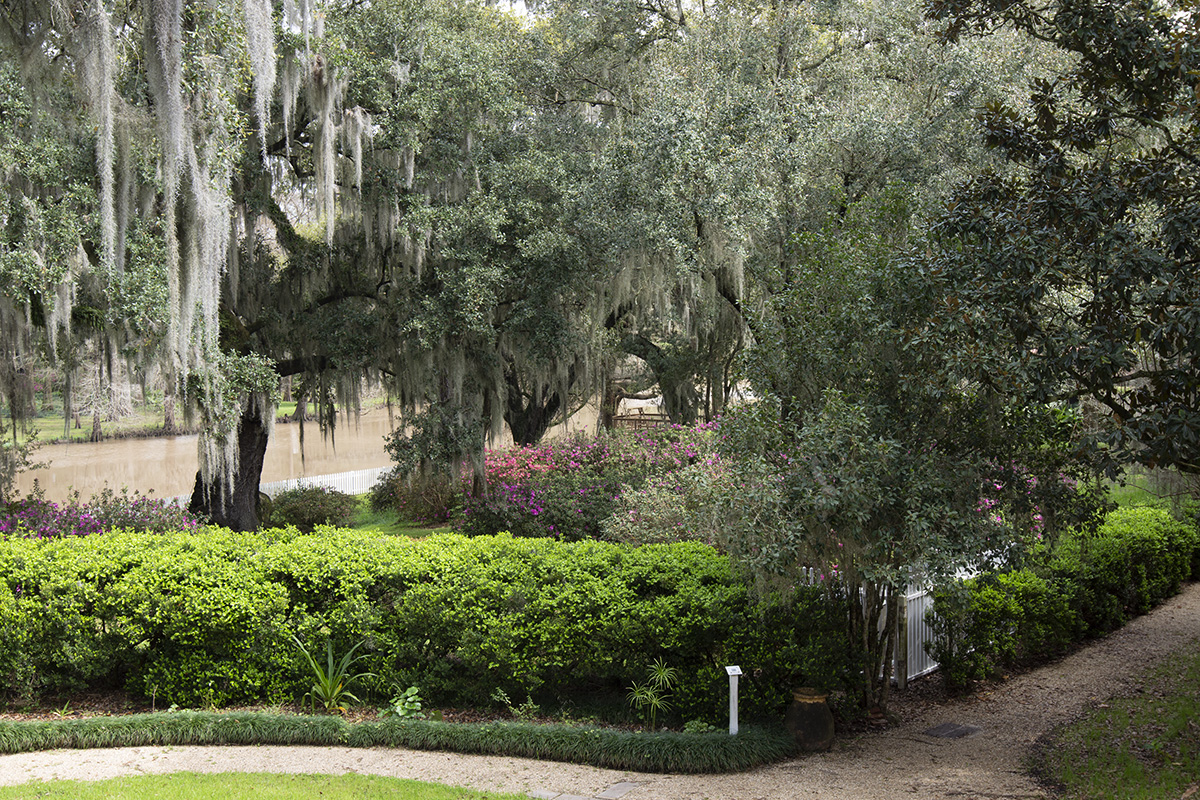 Original
About the Image(s)
I worked on this quite a while ago, so not sure what all I did. I did basic editing in Lightroom and then moved into Photoshop to do some cleanup things. Also opened it in Topaz Studio 2 and applied one of the BuzzSim filters which gave it some blur and probably saturation. I cropped it in Lightroom. I think it may be a little oversaturated but I kind of like it that way because it emphasizes the muddy color of the bayou.

---
8 comments posted
---
---
---
Joseph J Zaia
Peggy, you selected the best part of the scene. I do not think that there is anything that can improve the beautiful mood you created. I even love the little foreground plants. However, I am disturbed by the white fence and the brown enclosure on the far right. Just as a suggestion, I took the liberty of cloning in some of the local foliage. I also tried to Clone out the white glare on the water and in the center of the image, three times, with no success. Perhaps one of you can explain that. Is it fitting, or not? You be the judge. &nbsp
Posted: 01/08/2021 18:15:21
Joseph J Zaia
Actually, I see that the reflection was removed. &nbsp Posted: 01/09/2021 17:31:33
---
---
---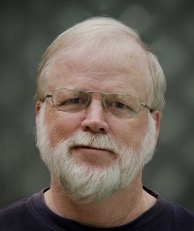 Jerry Biddlecom
I think the only part of the picture that may be over saturated is the right third of the lower row of bushes, and only by a little at that. Otherwise, the color overall is pretty much spot on. With the fence removed it gives a garden of Eden feel -- can anybody spot the apple? Beautifully done! &nbsp Posted: 01/09/2021 17:41:06
---
---
---
Kaylyn Franks
The color selection works good. I like the fence removed. I'd like to see the two small plants in front removed. I feel they distract from the scene. I've never been to the Bayou, but have it on my list to visit...soooon!
&nbsp Posted: 01/10/2021 09:07:59
---
---
---
Marti Buckely
It's a very pretty scene and nicely done. That said, I feel it's a nice image for a wall but I don't feel it would stand up well in a competition as it seems to lack a strong subject to me.
I tried taking out the white fence but I did like the brown one. I cropped off the bottom and right side some as well. &nbsp
Posted: 01/10/2021 18:54:40
Peggy Reeder
I have to agree Marti, that there is not a strong subject here. &nbsp Posted: 01/11/2021 16:27:03
---
---
---
Mike Patterson
Actually, I LIKE the white fence. It draws my eyes into the image. But like Marti and Peggy, while I find it's a pretty scene, I don't find a strong subject that captures my attention. &nbsp Posted: 01/12/2021 08:20:57
---
---
---
Al Swanson
This is a pretty scene and I have to concur with the comments on the distraction of the white fence and that deck structure in the upper right. To make it complete, I would also clone out that chair back in the lower right. I think your saturation of color really enhances the many different hues represented here. However, I think if the image was cropped just a bit on the bottom to reduce the amount of the hedge that is shown, the image would be a bit more appealing. A very nice job though. &nbsp Posted: 01/12/2021 13:29:32
---
---
---
Please log in to post a comment