Mike Patterson
---
October 2020 - Full Moon
Original
About the Image(s)
This assignment gave me fits. I tried a number of different shots and compositions. Nearly all were quite bad. Even though I used a tripod, they generally were either very blurry, slightly out of focus, bad exposures, etc. Obviously, I need much more practice with night shots. Running out of time, this is the best of the lot. The full moon shot at ISO400 at 840mm, F11 and 1/100 second. I used a tripod, cable release, etc. and it's still not sharp. Cropping and minor adjustments in Lightroom.


---
9 comments posted
---
---
---
Al Swanson
I agree with you about taking night shots - - unless you're used to doing it, it can be very frustrating. However, you did a great capture of the moon here. Very little distortion. I might add a bit of contrast and sharpening to make those valleys on the moon stand out just a bit more and contrast against the black sky. Moon shots are very difficult to get right. &nbsp Posted: 10/06/2020 14:46:16
Mike Patterson
Thanks for your encouraging comments. I definitely need to practice more but it's good to hear that this wasn't a total disaster! &nbsp Posted: 10/06/2020 18:13:07
---
---
---
Marti Buckely
It's difficult for me to get good moon shots as well. Do you use a cable release or electronic? If using a cable, try setting it on timer and then let go of the release. When I press the release it will trigger some movement. My 80D now has a wireless remote so I wouldn't have that same problem.
I tried giving it a little boost of clarity and adjusting the whites and blacks. I also offset it a little and gave it a stroke. &nbsp
Posted: 10/10/2020 19:57:26
---
---
---
Peggy Reeder
Moon shots are very difficult for me as well. This one really is pretty good, especially for your first attempt. I think that in post processing you can do quite a bit of sharpening, clarity, contrast. The image will tolerate that. You just have to play with your settings though, to see what works best with your camera/lens combination. &nbsp Posted: 10/11/2020 13:12:23
---
---
---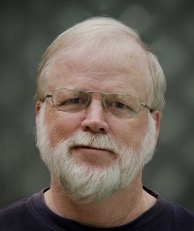 Jerry Biddlecom
A few suggestions here, Mike ... First, there was no need for you to shoot at f11 -- the moon is over 240,000 miles away, so depth of field is not a factor. You could open the lens wide open and gain some extra shutter speed. Which brings me to the second point -- at 840 mm, even the sturdiest tripod will not support such a slow speed. For a focal point that long you should be shooting closer to 1/800 of a second. Third, a full moon in general provides mid to poor results because the sun is shining directly on the surface, which flattens out craters and mountains. For example, a half moon, because the sunlight is coming from an angle, highlights the various lunar features much better. You could also use shutter lockup and place a counterweight at the base of the tripod to further reduce vibration. &nbsp Posted: 10/12/2020 05:57:37
Mike Patterson
Jerry, your suggestions are very helpful. &nbsp Posted: 10/20/2020 11:16:52
---
---
---
Joseph J Zaia
Nice big moon Mike, but just hanging in darkness, is not pleasing. Perhaps in can be superimposed on a gray sky or add some glow to it. A stroke would help as well. &nbsp Posted: 10/16/2020 11:38:46
---
---
---
---
---
---
Kaylyn Franks
I agree with Jerry's comments about aperture and shutter speed. The moon is moving rapidly And long telephoto lens is why a faster shutter speed is needed. A tripod and cable release is a must. I'd play around with the contrast, highlight and sharpen sliders to achieve a sharper look. Kudos for your for trying!!! &nbsp Posted: 10/20/2020 11:07:02
---
---
---
Please log in to post a comment