Joseph J Zaia, FPSA, ASIIPC, FMC
---
May 2020 - Flowing Skyline
About the Image(s)
"Flowing Skyline" was created from two images. The wave image A, was taken in Florida, duplicated and flipped horizontally in PS, creating a third image. The Skyline, B, was taken in New York. A suitable background was created and all three images were dragged onto it and set in place. Then back into Camera Raw for a B&W conversion and a silhouette treatment. Hope you can see it, but I get an optical illusion that the bottom half appears to curve downward, as if it was the edge of a waterfall.
---
This round's discussion is now closed!
9 comments posted
Joseph J Zaia
Amazing what a little experimentation can do. I did not realize I was creating a waterfall effect until after I combined the two images and same with Peggy's bird. A little more effort in our part with our assignments, would probably produce more artistic and pleasing images. &nbsp Posted: 05/03/2020 17:59:26
---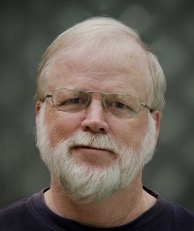 Jerry Biddlecom
Joe, I'm sorry but this image just doesn't work for me, for several reasons. You have what appears to be elements from different pictures patched together, and because the skyline is realistic and the water has become pretty much an abstract pattern, it appears that you have a composition made up of two different styles, with each competing against the other for attention. The theme for this month, water, has taken a subordinate role in the composition to the skyline, and in fact the pattern in the water seems to direct my eye to the buildings, and at least in my opinion they have become the subject. Also, the joining of the two parts is right in the middle. One other thing, and that is I find the moire effect in the water, which was enhanced by your mirroring the image, is a bit annoying. &nbsp Posted: 05/09/2020 18:51:49
---
Al Swanson
Yes, the image is certainly surrealistic but I believe that was the intent. It certainly is not a true reflection of how that harbor would ever look against at skyline. But I find it very interesting because it captivates my eye with the waves bringing me right into the cityscape. It certainly demonstrates the flexibility that Photoshop has given us. &nbsp Posted: 05/10/2020 13:50:57
---
Marti Buckely
I sort of agree with Jerry - it doesn't do much for me. While it's an interesting abstract for the water, it doesn't really say water to me. &nbsp Posted: 05/10/2020 14:11:19
---
Kaylyn Franks
Your creativity in PS never ceases to amaze me. I like the end result. I like how the specular highlights of the water lead my eye to the city skyline. The highlights almost form a heart shape. I will suggest the sky needs darkened a little so the focus is more on the water. &nbsp Posted: 05/12/2020 11:04:33
---
Joseph J Zaia
Thank you everybody for your constructive comments. I will consider each one especially towards future projects. Good point about the sky and the heart Kaylyn.
This was actually my second attempt. My first version, which I thought was more fitting, included the sun and was not considered suitable for the assignment. I share it with you now... My main point was the waterfall effect the water created in the foreground and I am surprised that no one commented on it. &nbsp
Posted: 05/13/2020 09:25:09
---
Peggy Reeder
I like your first version Joe. Maybe because it is easier to visualize the foreground as water, being in color. I do like the skyline version, but without color, the foreground could as well be sand. Had it been in tones of blue, like Original 2, I think it could have been more effective in portraying water and waterfall. But once again - very creative image!! &nbsp Posted: 05/16/2020 16:52:01
---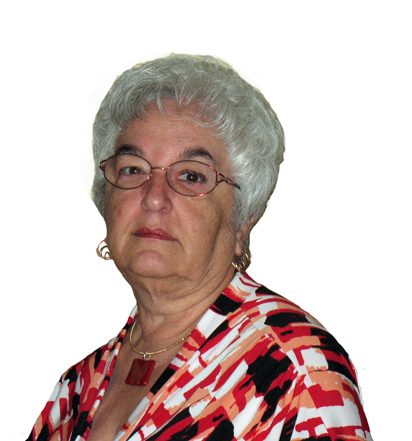 Beverly Caine

(Groups 48 & 80)
Visiting from 48 & 80. Overall a excellent very creative image. My take on the "water'" was that we were seeing the results of a horrendous rainfall "joining hands" and heading to the nearest New York sewer. &nbsp Posted: 05/20/2020 12:55:02
Joseph J Zaia
Thank you Beverly. Interesting observation. &nbsp Posted: 05/22/2020 10:51:05
---