Mike Patterson
---
January 2020 - HORSES AT MEXICAN HAT, UTAH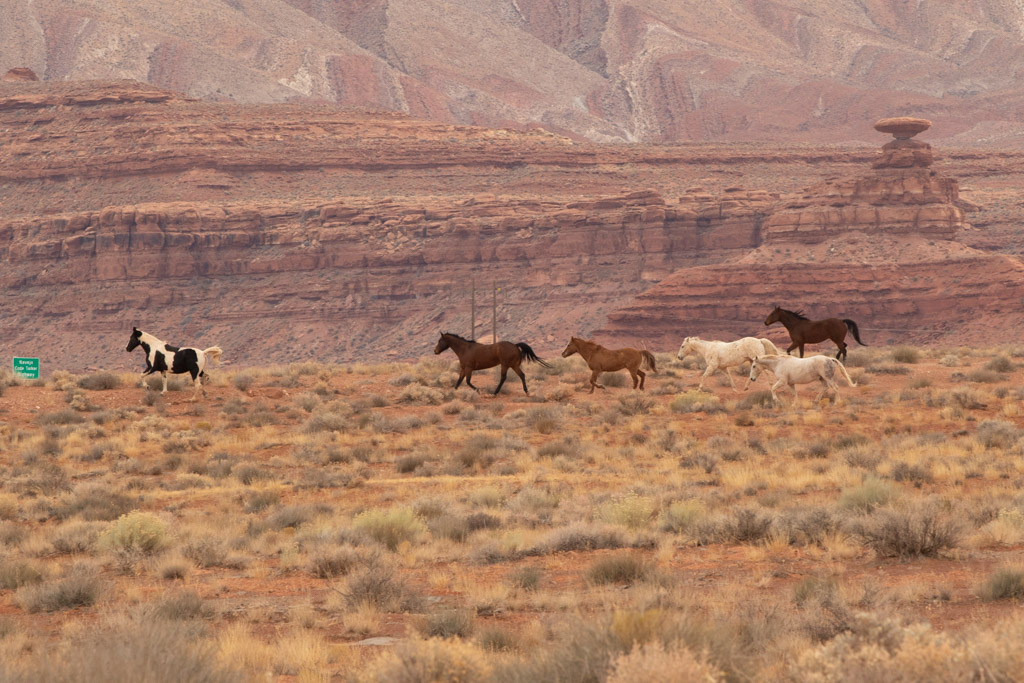 Original
About the Image(s)
This image was taken on Thanksgiving Day during a visit to Monument Valley and along the Utah-Arizona border. We had left Mexican Hat, Utah, named after the iconic rock formation in the background, when we spotted these horses running along a ridge. I shot this with a Canon 7D and a 100-300 mm lens, handheld, at 250 mm. I only had time to hop out of the car and start shooting. Due to the fast action, I didn't have time to set up a tripod. It was captured at f16 at 1/200 second with an ISO of 800. I had to use a higher ISO because it was a cloudy, dreary day, hours before a massive snowfall arrived. I cropped the image to remove the painted horse at the far left in order to bring attention to the other horses, and made sure I kept the Mexican Hat formation in the background. Performed some color adjustments and set white and black points. I also removed a power line that appeared over the back of the lead horse. As an aside, we spotted some rock climbers transversing Mexican Hat by swinging UNDER the flat rock on top.
---
This round's discussion is now closed!
8 comments posted
Marti Buckely
I like the treatment you've given this. At first I wondered about the pinto in the lead but to have him there made me go back and forth so you made a good choice. It seems to me that it could be a little sharper or add more details. Overall, nice image.
PS: the image looks pretty sharp on my big monitor. Was on my laptop before. &nbsp Posted: 01/12/2020 18:54:17
---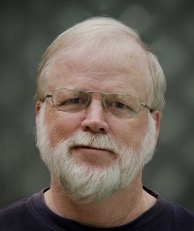 Jerry Biddlecom
Mike -- very interesting shot and this really says "American West." Good job bringing out the colors, but is the brush in the foreground really that kind of silver/gray/green shade? Certainly could be -- just wondering. Effective rendering of the wide open spaces and freedom to roam that still exists out there. However, I must say that the "hat" really draws my eyes away from the horses, possibly being too far to the right. So, is the subject of the picture the horses or the Mexican Hat? Or, can it be both? &nbsp Posted: 01/12/2020 20:08:46
---
Al Swanson
I have been to Mexican Hat but I have never been able to see the horses. This is excellent. It is too bad that the paint was not closer to the rest of the group. You cropped this with great precision and the horses are very crisp. Good saturation and composition. This is an image that is begging for a frame and a wall. &nbsp Posted: 01/23/2020 20:24:45
---
Joseph J Zaia
I too was at the Mexican Hat once and all I had was the Mexican Hat and poor light. I am impressed that you were there Mike and you were able to capture something of value. I think that since you cropped so much from the bottom, you do not need to crop from the top, giving the Mexican Hat less attention and more to the horses. I also stretched a bit of canvas from the back. Sorry, I could not let that Pinto run ahead of the group, so I brought him back for more contrast.
&nbsp
Posted: 01/24/2020 18:29:17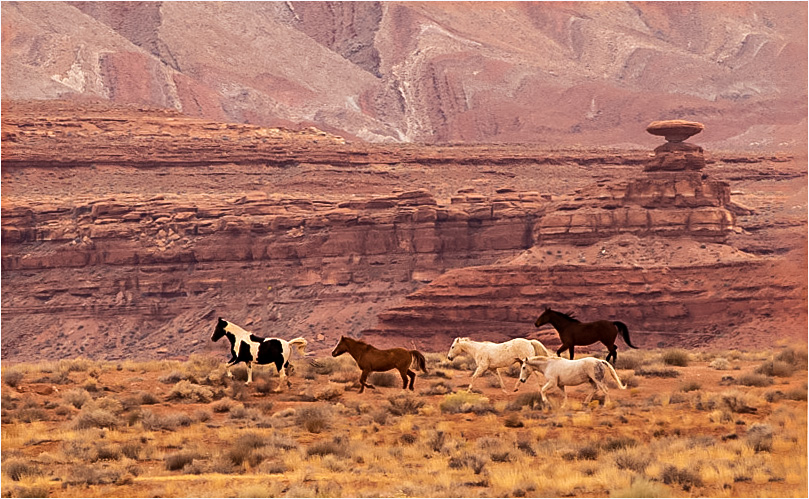 Mike Patterson
Thanks. I like the revised crop. &nbsp Posted: 01/28/2020 07:27:27
---
Peggy Reeder
Perfect Mike. Can't think of anything to improve it. I especially like how you have brought out the rosy coloring in the background. The far background looks like the same area where your December shot was taken. Beautiful area. &nbsp Posted: 01/26/2020 15:43:22
Mike Patterson
You're exactly right -- this was just to the right of my December shot. In fact, I recall I was taking the December photo when these horses appeared. &nbsp Posted: 01/28/2020 07:28:34
---
Kaylyn Franks
First of all congrats on capturing this iconic image. I dream of capturing the wild horses running in a majestic environment. You capture good leg separation of all horses. I wish the white horse on the right was separated, but can live with it. I have to agree with Joseph the paint needs to in the image and I like his rendition. I like the crop he used which eliminates more of the grass, sage brush and emphasizes the unique geology. &nbsp Posted: 01/27/2020 10:04:43
---