Jerry Biddlecom
---
August 2019 - Eclipse
About the Image(s)
This very rare natural event was so close to a no-go for me! A friend and I were closely
watching a potential hurricane landfall in South Florida and we didn't finally
decide to drive up until the Friday before the eclipse, which was on the following Monday.
This time, the gamble paid off — in spades, for the memory of the moon totally blocking
off the sun will forever remain with me. We found a place in middle Tennessee and got
really, really lucky with the weather — virtually a cloudless afternoon. We had purchased
solar filters for our lenses, and of course for our eyes. We had our cameras on a tripod and
used remote shutter releases to capture the individual phases of the event. I shot everything
in raw and selected out the most suitable images for use in Photoshop 5. I then had to manipulate
the placement of each moon in such a way as to line up the "moons" in a w formation, with
the moment of totality in the middle.
---
This round's discussion is now closed!
7 comments posted
Al Swanson
I tried to do this last year with an eclipse I stayed up all night to shoot but it didn't turn out nearly as sharp as this one. A very good portrayal. I'm curious what camera and lenses you are using to get this. The images are very sharp. This should be a classroom poster. &nbsp Posted: 08/12/2019 11:05:22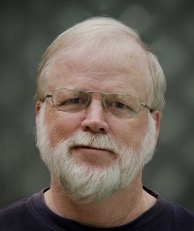 Jerry Biddlecom
Al, a bit of clarification here. I believe you're referring to a lunar eclipse. A lunar eclipse occurs when the earth passes between the sun and the moon, and thus can only be observed at night. My picture is of a solar eclipse, when the moon passes in front of the sun, and can only be viewed during the day. Solar eclipse in the U S is a very rare event -- the next one occurs in 2024, and then not again for many decades. &nbsp Posted: 08/25/2019 16:54:41
---
Marti Buckely
Wow - what a thrill it must have been to witness this eclipse. Nicely done showing the different phases. I agree with Al - should be a classroom poster. Great job! &nbsp Posted: 08/15/2019 13:07:30
---
Mike Patterson
Agree with Marti. Great job! &nbsp Posted: 08/22/2019 07:42:33
---
Peggy Reeder
Beautiful work Jerry! There is nothing to improve. It is just perfect - from your preparation and start, to the completed image we see here. &nbsp Posted: 08/22/2019 13:39:31
---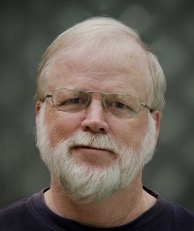 Jerry Biddlecom
My camera was a Nikon D500 with a 70 to 300 mm lens. I had to make a special attachment which would hold a solar (I think mylar) filter. I had special eye glasses as well, which is the only way to view the sun directly. The camera was mounted on a tripod with a remote shutter release. Also vital to remember -- to take off the lens filter during totality. &nbsp Posted: 08/25/2019 17:00:15
---
Kaylyn Franks
A beautiful piece of art. A fellow photographer in my area created a similar piece with the solar eclipse and it has been his top seller. &nbsp Posted: 08/30/2019 07:50:01
---