Peter Newman
---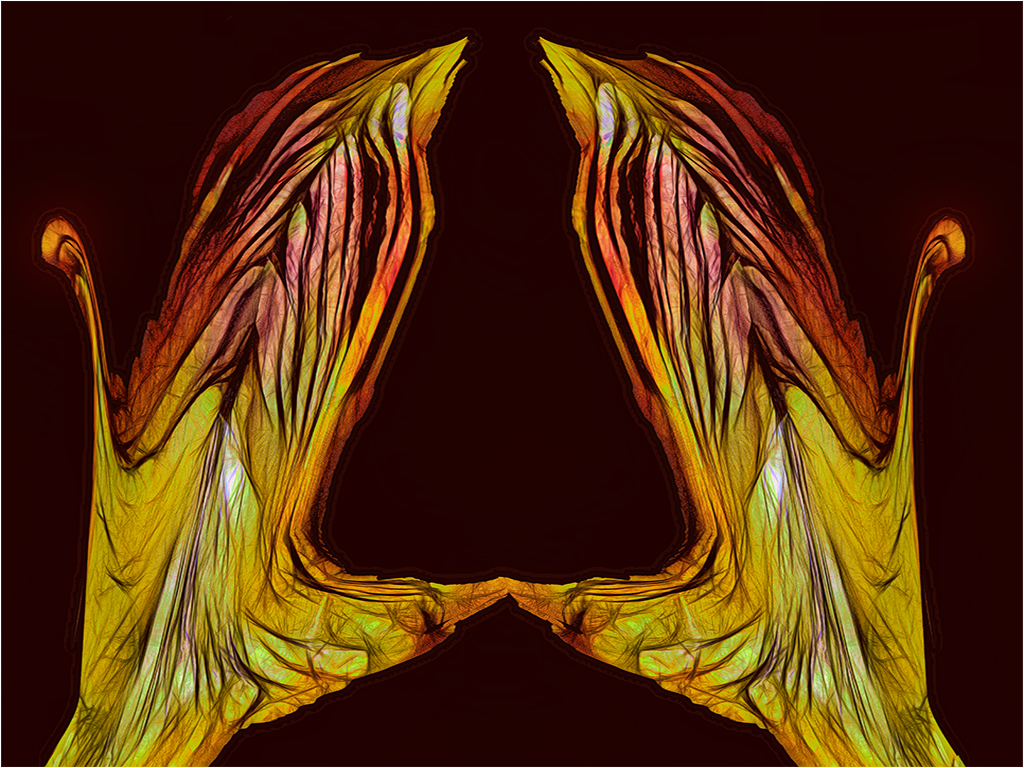 October 2020 - Fishchoke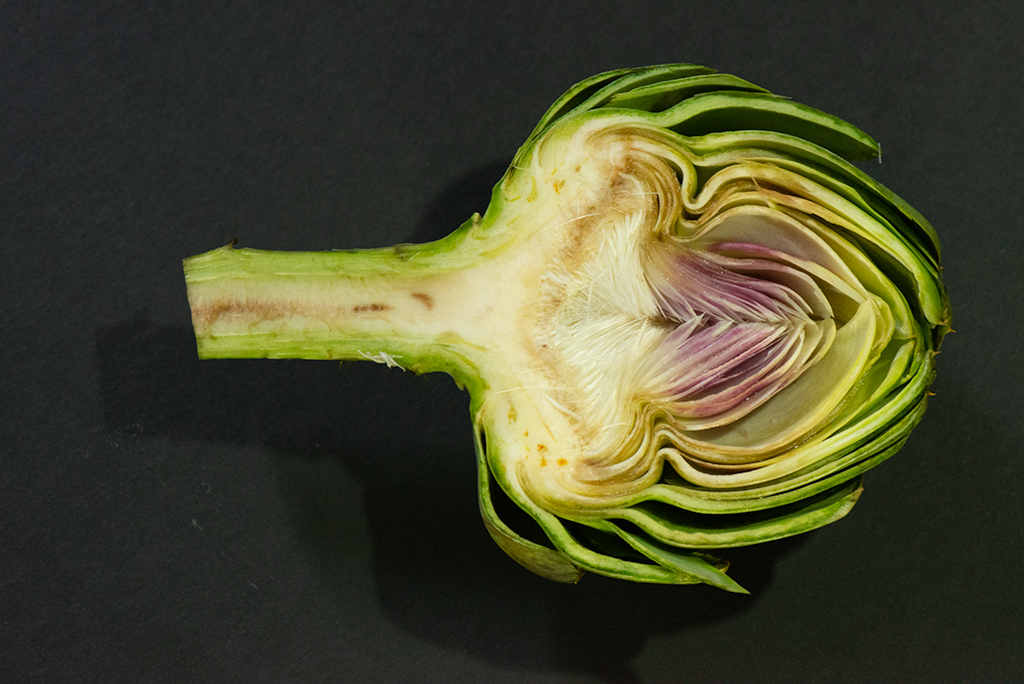 Original
About the Image(s)
Original shot with Nikon D800, Micro Nikkor 105mm, 1/45 sec @ f11, ISO 5000, handheld. Lighting: diffused Litra torch using barn door.
I am trying different lighting techniques. Since I was too lazy to use a tripod, the original was not as sharp as I wanted, but I thought there still might be a use for this image. I also had an impulse to play with my food. Summary description of processing: I selected the image in PS and placed it on a new layer; used transform scale to play with the shape; placed shape o new layer and flipped the new layer horizontally; In Topaz Studio2 applied clarity filter, an adjusted Red Rock look, and played with the colors; In PS LAB mode applied separate curve adjustments to all channels, and sharpened; Back in RGB made further color, levels, sharpening and localized brightness adjustments. Hope you like it.

I then cleaned out the thistles, steamed the artichoke with white balsamic vinegar, and ate it after dipping in garlic butter.
---
1 comment posted
---
---
---
Brian Swinyard
Peter, As an aside, I can remember when I was a young child growing up, my parents saying "Dont't play with your food." And here we are decades later, a photographic colleague doing just that. I am salivating at the thought of the artichokes swimming in balsamic vinegar and garlic butter. Yummee! As for the image, Rorschach Inkblots spring to mind here. I like the Fractalius/Topaz effect that you have achieved particularly in the lime-green areas which is very attractive. One of the things I see is two hands, thumbs touching and encompassing an empty space into which something needs to be added to complete the overall visual story. &nbsp Posted: 10/21/2020 06:08:55
---
---
---
Please log in to post a comment