Brian Swinyard, PPSA
---
May 2020 - Nuclear Holocaust
About the Image(s)
This is a sandwich of three images; Hong Kong, Honolulu and Chernobyl. In Photoshop, the Liquify Tool was run through the image to break up the visual reality.

---
15 comments posted
Peter Newman
Brian, You have taken an image which could have been too busy, and turned it into an extremely interesting work of art. The curved areas compliment each other, the vertical lines help us enjoy the curves, and the main center of interest, for me, is in the upper right, and follows the rule of thirds.
It is in my nature to play with images just to see what happens. In this case, I'm afraid that I may have removed some of the subtlety of your original. I inverted the image, went into LAB mode and played with a slight curves adjustments to the midtones on the a & b channels. Then I cut back the saturation RGB in RGB. When I enlarged the image I saw some areas of pixelization.
I had an offline conversation with Joan, before your image was posted, and she agreed that pixel count was not a factor, as long as the image met the height and width limitations, and the overall size was not more than 1mg. I took the liberty of adjusting the pixel count, and it seems to have solved the pixel issue. &nbsp
Posted: 05/05/2020 18:56:49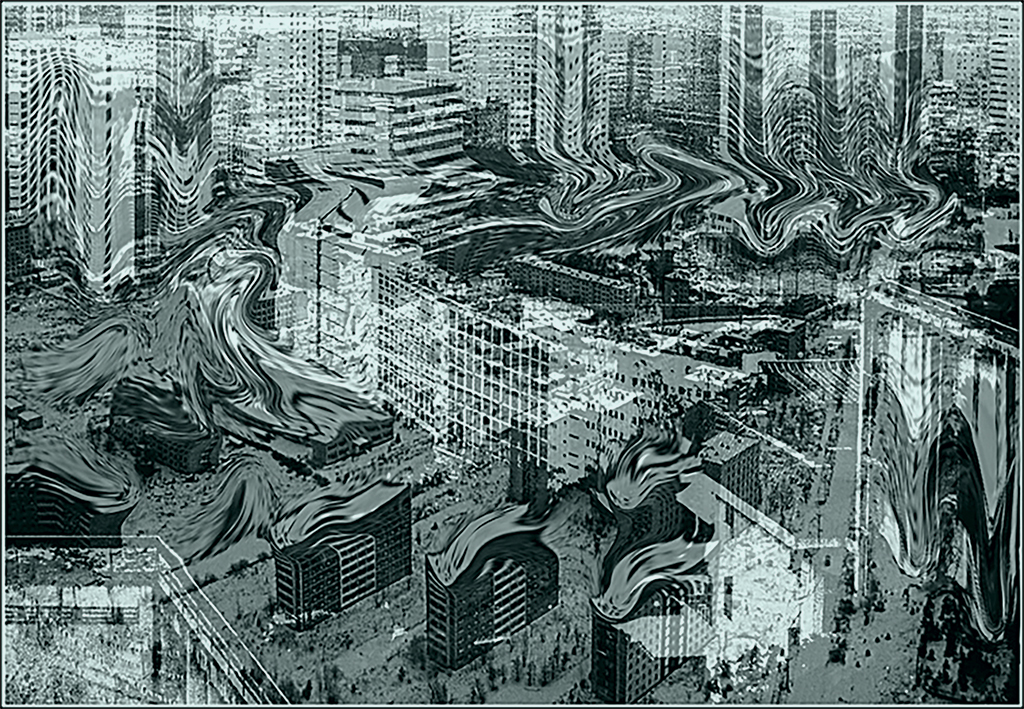 Brian Swinyard
Peter, Thank you for your kind words which are much appreciated. Your Inverted image works well for me and I prefer it to my original. Congratulations and well done. Thank you for adjusting the pixel count. When I submitted the image to Joan, I inadvertently lifted the image from a PowerPoint presentation and not from my Photoshop files. &nbsp Posted: 05/10/2020 07:37:30
---
Phillipa Frederiksen
I prefer the silver image and LOVE the way the buildings are melting away. Great idea! &nbsp Posted: 05/12/2020 20:20:49
Brian Swinyard
Phillipa, Thank you for your kind words which are much appreciated. &nbsp Posted: 05/13/2020 14:47:26
---
Joan Field
Brian,
How did you ever get shots of Chernobyl? Seems a long way away, and also a still dangerous area. The swirly things you did with the liquify tool really give it that sense of chaos and disaster, that one thinks of in relation to the catastrophe in
Chernobyl. I have to admit that I really would have like to have seen the originals of the three cities. Your version certainly gives it a feeling of a meltdown. &nbsp Posted: 05/15/2020 13:52:46
Brian Swinyard
Joan, I took the Chernobyl image at an exhibition in London. Those of Honolulu and Hong Kong were taken in situ on location. I have had a search for the original images and alas I cannot find them. It was my intention to create the illusion of a melt-down and I am pleased that is what you see. &nbsp Posted: 05/16/2020 13:58:47
---
Charles Ayars
Brian, I particularly like the way you blurred just the tops of the building at the bottom of the picture, it makes it look like they are in flames. It seems like the liquify tool was a great choice for the emotion you are trying to portray. I missed some color, because I am a color kind of guy, so I added some to see what it would look like. I think the color helps bring out some of the contrast but I like your original better. &nbsp Posted: 05/16/2020 15:38:48
Brian Swinyard
Charles, Thank you for your kind words which are much appreciated. There is indeed a sense of flames coming out of the buildings at the bottom of the image. I like your addition of subtle colours which works for me. Well done. &nbsp Posted: 05/17/2020 07:40:59
---
Brian Swinyard
Charles, Thank you. It looks good. &nbsp Posted: 05/17/2020 07:45:00
---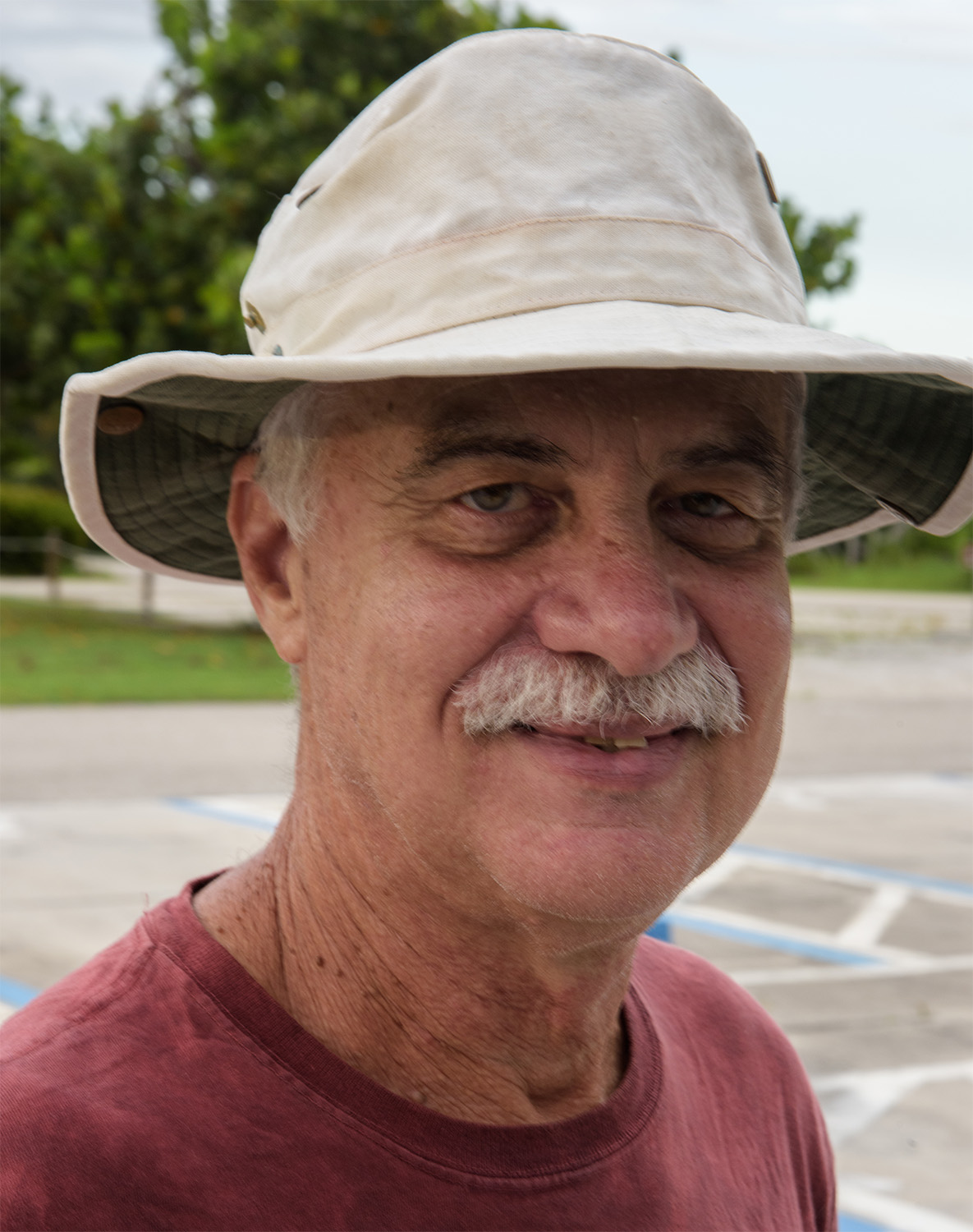 Larry Treadwell

(Groups 36 & 67)
As someone who is definitely challenged by Photoshop I know I could not create something like this. That does not mean I can't appreciate it, but I would certainly like to see the originals.

I do recognize some of the tools of Photoshop used to create this----I think,but I could appreciate it more with the originals. &nbsp Posted: 05/17/2020 14:27:33
Brian Swinyard
Larry, Thank you for your kind words which are much appreciated. Historically, and this is a failing on my part, I have not saved the originals and those that I have are lodged somewhere in my 'Filing System'. This is something that I need to address. &nbsp Posted: 05/17/2020 14:34:50
Peter Newman
Larry,
Many public libraries subscribe to Lynda.com, which contains hours of tutorials, not only on photography. I have used their videos and think they are no nonsense "how to," compete with printed PDF trans, and the ability to download the exercise files. While the lessons are basic, they cover a lot of points which will stimulate your thinking. In my opinion they are far more concise than the official Adobe materials. I have seen other tutorials where the instructor takes about a half hour to explain something that could be explained in a short paragraph. Others gloss over an item that need a few hours. HTH &nbsp Posted: 05/19/2020 21:16:18
---
Steve Wessing
I like the original best. To my eye it seems dreamlike, while the others seem more cartoonish. &nbsp Posted: 05/21/2020 14:06:22
Brian Swinyard
Steve, Thank you for your comment which is much appreciated. Interesting how we all see different things in an image and how we relate them to our own life experiences. &nbsp Posted: 05/21/2020 15:18:31
---
Please log in to post a comment