Jerry Funk
---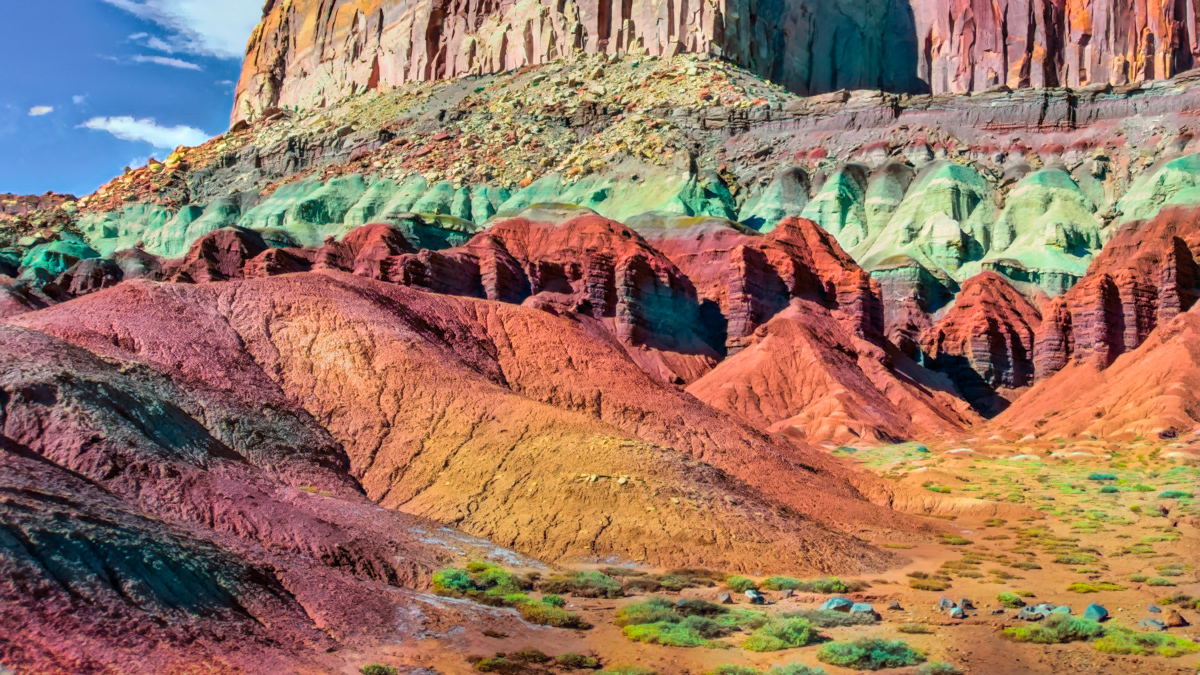 April 2021 - Capitol Reef Enhanced Color & Detail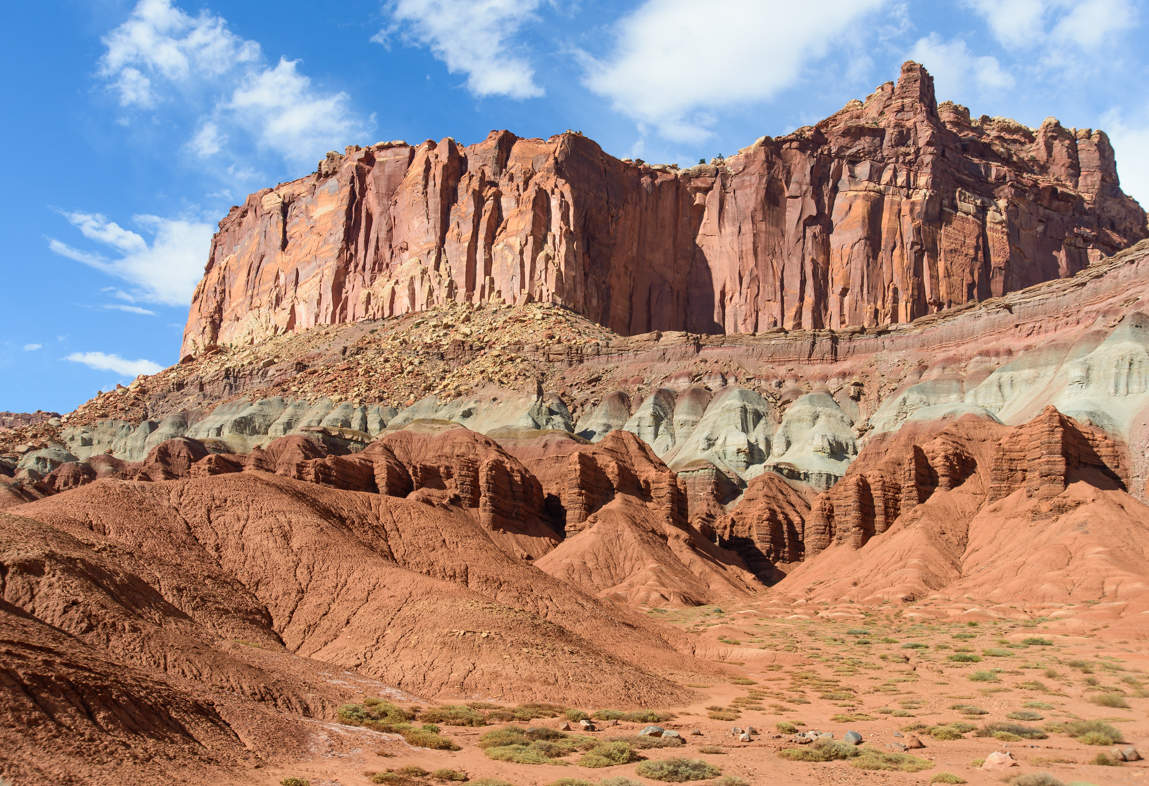 Original
About the Image(s)
I've gotten into the habit of enhancing and changing colors in my many desert scenes. First, I cropped to emphasize the shapes and of interest to me. I drew out the colors with the Topaz Studio 2 Color Contrast filter.

Capitol Reef NP lies between Arches and Bryce NPs in southern Utah. It is often bypassed on the direct route between them, because it is smaller and less spectacular. One reason I enjoy it is because it allows individuals to take exploratory hikes due to its limited number of trails. I sometimes get the awesome feeling that perhaps no one had ever walked where I have been.

Besides interesting geology, it has petroglyphs and historical Mormon sites. As in many desert locations, one must be cautious for flash floods caused by distant showers. We were once briefly delayed by one seemingly caused by a small sun shower. It required a plow by the Park service.
---
3 comments posted
---
---
---
Pat Couder
You have certainly brought out some interesting colours, an escape from the reality &nbsp Posted: 04/09/2021 07:20:00
---
---
---
Fred Giese
I get what you are doing and can appreciate it, however if it were my image I think I would have left the entire Capitol Reef in the image (since it is so iconic) and maybe gone a little easier on the color change. But I have to admit that it is amazing how much color you can pull out of a pile of rocks;}. I did the same thing with some of my Death Valley images. &nbsp Posted: 04/12/2021 13:31:14
---
---
---
Nellie Bretherick
It amazes me how many wonderful colours there are in things if one takes the trouble to look for them - and you are the one that usually manages to find them. Your colorful image looks good. &nbsp Posted: 04/14/2021 10:48:22
---
---
---
Please log in to post a comment