Fred Giese
---
October 2020 - Lily in Blue and White Bottle
Original
About the Image(s)
1. Shot Lily (technical name: Lilium Bought*in*storum) in natural light with a white background.

2. Used portion of 2Lil Owls Texture placed over image.

3. On a Layer Mask, working from front to back, started brushing in opacity, decreasing it from 100% to 15% with the exception of the center of lily which was at 100%.

4. Added an additional 5% opacity over entire image at the end.

5. Last thing was to use the High Pass filter in Overlay blending mode.
---
5 comments posted
---
---
---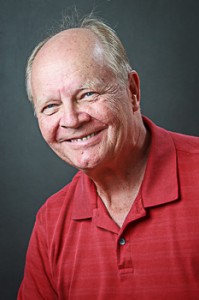 Jerry Funk
I really like your composition, masterful brushwork, detail, and choice of background and color. I think Hallmark would like it too. &nbsp Posted: 10/05/2020 07:47:06
---
---
---
Nellie Bretherick
The Lil Owls background really complements your Lilium Bought*in*storum! A very tasteful presentation. &nbsp Posted: 10/09/2020 16:47:48
---
---
---
Shirley Ward
Nice subject matter. My only comment is that it is too close to the right edge of the frame...I feel that it needs a bit more space on the right...but don't put it dead center..I do like the split frame effect... &nbsp Posted: 10/17/2020 14:50:21
---
---
---
Irene Bergamini
Nicely done and I would agree with Shirley about a little more space on the right side. &nbsp Posted: 10/22/2020 17:47:34
---
---
---
Pat Couder
Lovely. My type of image. Im not keen on the inner frame "missing" from the left hand side. Texture works well but give it a tad more space on the right &nbsp Posted: 10/23/2020 09:54:46
---
---
---
Please log in to post a comment