Fred Giese
---
March 2020 - A Rose
About the Image(s)
I like textures. I like compositing. I like creating things, images, that did not exist before. So for this image I started with a blank canvas as it were. BTW: All the textures I used on this image came from www.frenchkisstextures.com . They were free with license.

1. Started with plain texture FK Pompei @100%

2. Put plain texture FK Cracked Gold on top @100%

3. Added white mask

4. With brush tool set @77% started a circular motion with a black brush and a white mask from outside towards center. Approx. 1/3 of the way in reduced opacity to 23%. Another 1/3 to 12% all the way to center.

5. Put FK Sailor boy edging on top

6. Positioned FK Post Card Back Writing on top

7. Using Type tool entered address. I tried to use a font that went along with the Post card font for consistency.

8. Placed image of the rose in appropriate spot, with opacity set to 45%. Note: this was my image and the only actual photo used.

9. Placed Texture FK Cracked Gold on top, resized to fit over rose, reduced opacity to 28% and painted in rose, using a black brush and white mask.

10.Blended the edges of texture to match background

11.WRITE POEM

12.Use Type Tool to type poem over rose.

13.Give to wife!
---
5 comments posted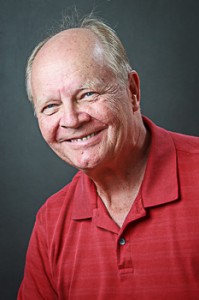 Jerry Funk
Wonderful image and thought.
I have yet to explore making compositors like this. Thanks for the detailed explanation. &nbsp Posted: 03/11/2020 14:47:20
---
Shirley Ward
Very interesting what you have done with all of the available techniques...very professional effect. &nbsp Posted: 03/11/2020 15:51:15
---
Pat Couder
Such a detailed explanation, thank you for taking so much of your time to tell us. If I was Georgianne I would be very happy to receive this. I do hope youve printed a copy and handed it to her. Very special &nbsp Posted: 03/12/2020 15:29:32
---
Betty Billingham
A card any girl would love to receive. The frame is most appropriate and the colouring just right.The Rose behind the poem placed just perfectly though perhaps a photo of a rose from the top might have shown up a bit better. All well combined, lovely card. &nbsp Posted: 03/12/2020 16:25:02
---
Nellie Bretherick
I, too like to use French Kiss textures. You have produced quite a professional greeting card with a lovely sentiment and I know your wife loved it! &nbsp Posted: 03/21/2020 23:04:12
---
Please log in to post a comment