Jerry Funk
---
August 2019 - Crayon Drawing
Original
About the Image(s)

Nikon D800, Nikon 55mm, ISO 800, f 5.6, 1/250 sec.

A bush of these seemingly ever blooming flowers grows almost wildly in my yard and is difficult to control. Each bloom is about 1 1/2" in diameter.
I used the Topaz Cave Dweller 3 filter to create, what appears to me, this crayon drawing.


---
This round's discussion is now closed!
10 comments posted
Pat Couder
Certainly looks like a crayon drawing and if thats the effect you wanted then its been done well. However, in my opinion its a step too far from the orginal, a bit overdone for my taste, sorry. &nbsp Posted: 08/01/2019 07:52:49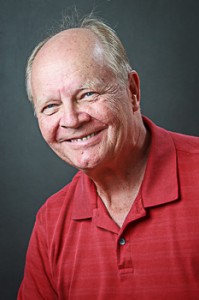 Jerry Funk
yes, this is the look and style I wanted, but I haven't been able to do any other crayon drawings that I've liked. I've just obtained Topaz Studio 2 and highly recommend it to anyone looking for creative options. &nbsp Posted: 08/03/2019 08:18:40
---
Cindy Gosselin

(Group 56)
I like this concept, but would personally have reduced the effect somewhat as, to me, you've lost some detail in the flowers themselves. I love the leading lines from the upper left leaf in the original. So, I might have even masked out the crayon effect around the edges and left the green tones as they are seen in the original. Lots of possibilities here. Thanks for seeing the crayon drawing potentials. &nbsp Posted: 08/03/2019 16:31:18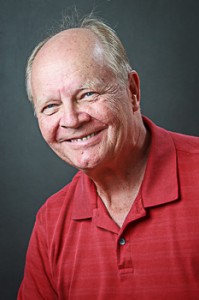 Jerry Funk
It took me a long while to accept the concept that my creative images need not bear a strong resemblances even any resemblance to my original. Pixel bender filters, that were last supported by CS5, are among my favorites. My wife asks, "What is it." And I respond, it's whatever you see. I accept the fact that most viewers do not like abstracts, certainly it's rare to find 3 judges in one competition who all like a single abstract image. I advise friends who are starting to do creative images to regain their childhood creativity by throwing away preconceived ideas of what is required. &nbsp Posted: 08/04/2019 05:15:17
Cindy Gosselin

(Group 56)
Absolutely great thoughts! Thanks for sharing your insights! And of course you are correct. Creativity is in the eye of the maker. &nbsp Posted: 08/04/2019 06:45:12
---
Peter Keverne
Your choice of Topaz cave dweller 3 works so well for this image and changes the original image into a work of art. I have used this software previously but is now in version 2 much improved (as one would expect) &nbsp Posted: 08/09/2019 02:23:08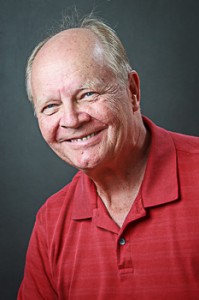 Jerry Funk
I did this with the original software, but I highly recommend Topaz Studio 2 for everyone with creative interests. It can be simple or extremely complex as your interests and abilities grow. &nbsp Posted: 08/09/2019 07:53:25
---
Ian Ledgard

(Group 18)
This is a really great image and very much to my taste. It could easily be taken for the work of a talented young child - no offence ment!
I fully endorse you comments about abstract images and your statement 'it's what you see'.
Keep up the good work. &nbsp Posted: 08/17/2019 04:43:01
---
Betty Billingham
Afraid this reminds me too much of my children's " works of art" so I cannot see any beauty in what must have been some beautiful flowers. It is difficult to improve on nature and taking away the detail does not do it for me. Sorry about that. &nbsp Posted: 08/21/2019 15:10:58
---
Shirley Ward
I like your end result with the flowers....I have used the Topaz Cave Dwellers filter many times on many different subjects, but have yet to try to on flowers...civil war scenes, Bodie buildings'cars, shoes, etc....all have been very successful in competitions...thanks for allowing me to see what can be done with some flowers... &nbsp Posted: 08/23/2019 16:49:52
---