Member Bios
Group Admin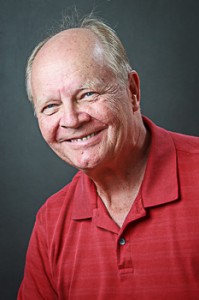 Jerry Funk
My retirement has given me time to devote to photography and my large retirement community has afforded me the opportunity to learn from highly qualified friends. The PSA community has become increasingly valuable to me too.

I try to keep up with advancements in technology. in recent years DxO Photolab 3 has met my needs for removing digital noise from my thousands of high ISO images. The Google Pixel 4 has become my primary travel camera because I quickly learned its AI far surpasses what any human can do using the best editing software and loads of time.

I expect to learn from constructive, even nit-picky critiques. You will not hurt my feelings. I will do my best to seriously evaluate every image I see and provide meaningful, helpful insights based on my knowledge and experience.

I take retirement seriously, have rejected advice to make serious sales efforts (Work!), and try to have fun. When I want to make a large print I still use a Nikon D810 camera, and primarily a Sigma Art 20mm or a Nikon 105 mm lens. .

My creative workflow starts and sometimes ends with Lightroom 6, but I also use a wide variety of plug ins for Photoshop and Lightroom. I highly value much of the Topaz Suite. I also use DxO Photolab, the original NIk Siver Efex 2 for monochrome, and occasionally pixel bender, which is only supported by CS5.

I am fortunate to have visited most of the US National Parks and major art museums in the US and Europe. I live in close proximity to the Grand Canyon and near Yellowstone in the summer. My two favorite photographic locations for natural abstracts are Yellowstone and Antelope Canyon. I have visited each 6-8 times. Life has been good to me.
---
---
---
Pat Couder
I live in London,England and am currently a member of two camera clubs, president of one which keeps me very busy! I enjoy most types of photography especially street, architecture, coastal landscapes and flowers and in-camera techniques plus the software side of manipulating images, adding textures and playing with photoshop.
---
---
---
Nellie Bretherick
My name is Nellie Bretherick. I live in Texas, but was born in England. I first came to America in 1956 and lived in Michigan for 15 years. In 1971, my husband was transferred back to the London office of his firm and we lived back there for 9 years. In 1980 we returned to America, this time to the Dallas area where in 1984 I became interested in photography. By 1985, I was addicted to it!
I have had more success with prints than with slides - darkroom manipulation making the difference, I suppose. But now with the advent of digital imagery, my chemical darkroom is closed forever. I'm not sorry as the chemicals really bothered me.
---
---
---
Fred Giese
Fred was born and raised in Chicago, Il.. At the tender age of 8, Fred was given his first camera, a brownie, by his grandfather, Frederick F Giese an award-winning Chicago Tribune News Photographer. From then on, many weekends were spent tagging along with his grandfather on "special" assignments geared to the delight of an 8 to 12-year-old. During this time, fred was taught all the fundamentals of Photography including the darkroom and by age 10 was developing his own rolls of film.
Fast forward to 1983, Fred moved to Mesa, AZ after finally having enough of Chicago winters. He immediately fell in love with the beauty and the warmth of the area, settling into a life of work and then camping or hiking on his days off. Just before Christmas of 1998 he met a lady who would become his wife the next year. As a Christmas present in 99 she gave him his first Digital Camera and has steadily been shooting ever since.

In 2005 Fred and his wife, Georgianne, moved to a 55+ community called Sun Lakes AZ. There was a camera club there which Fred immediately joined. Shortly thereafter, Georgianne got her own camera and joined the club. During the following years both Fred and Georgianne held offices in the club with Fred becoming President and Georgianne becoming Competition Chair and Webmaster.

Fred and Georgianne left AZ in 2015 to move to Myrtle Beach, SC to be closer to family and found a camera club close by. They joined Coastal Carolina Camera Club in 2016, became a board member, and joined Tidelands Photography Club in 2017, becoming a board member there. He was also a member of the Seacoast Art Guild.

Fred has won numerous awards within his clubs, the Arizona Camera Club Council, the Arizona State Fair, Seacoast Art Guild and the Photographic Society of America.

Currently Fred is enjoying photographing Nautical subjects as well as trying his hand at Creative Altered Reality images.


---
---
---
Shirley Ward, FPSA, EPSA
My love of photography really began with my first slide camera (Argus C3, which I still have) in 1952. However, I was forced into the digital world about 5 years ago, "a'kicking and a'screaming" when slide processing became too expensive…. A Nikon D200 was the transition.

With photoshop (Elements) I learned how to correct/improve images and to create entirely new ones. Creativity is my passion… taking the simple and ordinary and making it totally different. Macro is another real challenge, but my Panasonic Lumis camera does a fantastic job. I rarely use my D200 as it has become too heavy to hold, except on a tripod…

I have given a number of workshops at the PSA conferences, including print etching (which was on the cover of the Journal in 2002) and the techniques of Color Key, also an article in the Journal. I have also presented many slide and digital programs at the conferences and PSA Chapter meetings, everything from Travel, Creative, to Street ART 101 in San Francisco. I have traveled to 51 countries getting some very unusual and award winning images… Displayed on a wall are 31 Best of Show ribbons from our District Fair along with 11 PSA Best of Show medals.

I received my APSA in 2001, the FPSA in 2007, and the EPSA in 2012, with 5 stars in Color, Nature, and prints, 4 in Travel, one in Photojournalism. I have chaired the San Joaquin Valley Int. Ex. since 2001. I have held a number of offices and/or directors in the Color Division of PSA, including Secretary, Editor, the Portrait Contest, the Photo Essay Contest (for 10 years) and am currently the Travel Aide Service Director for the Travel Division. I have judged clubs and the Internationals (Color and Travel) for over 30 years. A number of my images have been shown in PSA's Gallery of Nations, some creative, some travel, some just color…

I really love sharing new ideas and techniques with others and helping them become better photographers. I look forward to the constructive comments on my images…some you will like, and others you may not, but that is the learning process….
---
---
---
Peter Keverne
I live in Cornwall UK. I have been involved in serious photography for over 60 years.

I worked in the electrical supply industry and freelanced at the same time specializing in sport, musicians and the theatre. Returned to my native Cornwall in 1970 and worked as a media technician at the local College until 1990 when I had to retire on health grounds.

For me, digital photography has broadened my creativity and it has enabled me to produce images that would have been difficult to achieve in the wet darkroom.

I am Canon based with an EOS 7D and G11. I work in PSCS5 plus a library of plug-ins. I have been a member of the Royal Photographic Society for almost fifty years and I was awarded my Associateship in 1971 for my set of twenty Creative Colour Transparencies. I have two 20"x 16" prints- one colour and the other monochrome in the Permanent Collection of the RPS at Bradford
---
---
---
Betty Billingham, FDPS, APSA, ARPS, AFIAP
A small Zeis Icon with bellows, given to me at the beginning of WWll was what started my interest in photography. This was superseded over the years by a variety of cameras of various types including the Horseman field camera, but the twin lens, especially the Rollie remained my favourite as I preferred the ability to instantly capture a fleeting, never to be forgotten, moment. I have travelled much and developed films under extreme conditions, even to requiring bags of ice to bring down the temperature of the chemicals. Film? What was that? Much of my work was for the daily press and magazines.

In the early '80s I became seriously involved with computers taking to Corel's early photo and drawing packs with enthusiasm. As the technology developed, so did my keenness to experiment, both with Corel and later Photoshop. In 2001 I found PSA and quickly joined the study groups. I have hosted Groups 9 and 11 for many years, still host the PSA Gallery of Nations. Over the years I have contributed several articles to the PSA Journal, even to having one of my pictures on the cover. In 2003, I was asked to judge the Web Site Competition run between PSA affiliated Clubs and organizations.

When I returned to the UK in 1992, I left my studio and all my equipment with my son who remained in South Africa. I soon found however that I could not live without a camera and started to buy once more! I have edited various photographic publications since my return. I also judge both for various clubs and international salons, and even judge Essays which I am very fond of producing. I was much involved with the early days of Royal Photographic Society South West Federation's Digital Group giving demonstrations and teaching Photoshop.

I have been disabled since 1985 but this has never stopped my enthusiasm for photography though I now find camera weight a serious factor, so content myself with a Nikon 8800 and a Canon G11, obtaining my Fellowship with the Disabled Photographic Society using them, as well as my Associateship with the Royal Photographic Society and the International Federation of Photographic Art (FIAP).