Ann McDermott
---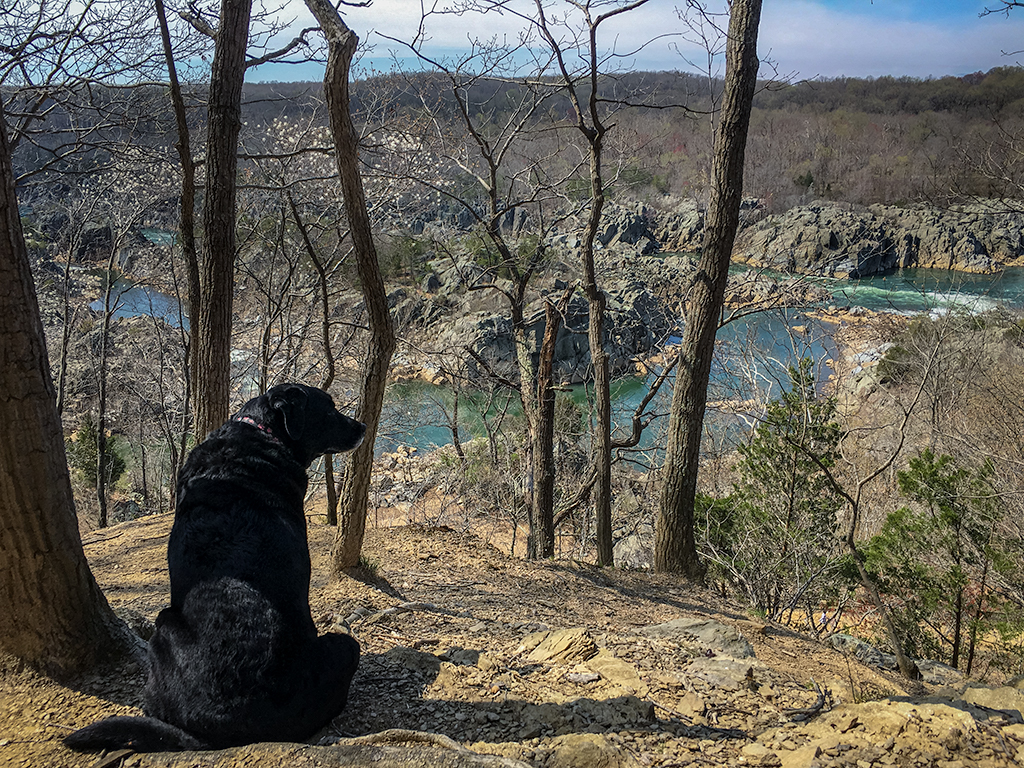 March 2020 - Overlook
About the Image(s)
This is a picture of my dog from a hike that she and I took last year around this time. She passed away last month so I took some solace looking through pictures of her in the past few weeks. I'm glad I found this forgotten snapshot from my phone and was able to improve it with some Lightroom TLC. Let me know what you think of the adjustments and how I might improve them or the cropping.

When I took the picture, my goal was to capture the experience of hiking with my dog how relaxing it was to spend some time just sitting at the top of the trail, overlooking the river, on a cold, sunny day.

This is an iPhone shot so I can't take any credit for the settings (ISO 25 41.5mm f/22 1/900). In Lightroom, I auto adjusted the basics and then adjusted the highlights and shadows, added a top gradient on the sky, and brushed in some darkening (exposure) and reduction of highlights along the river.


---
This round's discussion is now closed!
4 comments posted
Stan Bormann
The image needs the dog, without her, the reason for taking the image is lost. With her there is a story. It would be nice if the black dog was a little more distinct from the tree and shadow on the left, but then a dog sits where a dog sits. She picked a good spot to enjoy the view. &nbsp Posted: 03/07/2020 17:41:04
---
John Hackett
What a lovely picture with which to remember your dog. I like the position and stance of the dog, looking out at the landscape.The time of year is right for us to see beyond the trees, before the new years foliage conceals the view. &nbsp Posted: 03/15/2020 07:12:24
---
Marcela Stegemueller
It is a beautiful picture -- one you will always treasure.

I am so sorry for your loss. &nbsp Posted: 03/20/2020 19:02:51
---
Marcela Stegemueller
This is for all of you:

I am sorry for being so late, but I could not get on with my daily routines.

I hope that all of you and family are safe. Please take care! &nbsp Posted: 03/20/2020 20:12:23
---