Norm Solomon
---
November 2019 - Old Far Mill River in Autumn
About the Image(s)
Nikon D850, 24-120 @ 46mm. .4 sec F11, ISO 64

This is an image of a river rapids near our home. I took this shot in late afternoon to avoid getting specular highlights from the riverbed rocks. I cropped the original image to focus attention on the river and the surrounding foliage and trees. I shot at a slow shutter speed (on a tripod) to get some of the `silky' look in the river rapids.
I welcome any comments or suggestions.
---
This round's discussion is now closed!
7 comments posted
Marcela Stegemueller
You are so fortunate to have this view near your home. I liked the angle, colors and the slow shutter speed you chose to make the water appear silky as it flowed. Normally, I like to see water being shot with a fast shutter speed to see water rapidly and noisily flowing down. However, your treatment lets me in to this secret quiet place. Would not change a thing. &nbsp Posted: 11/09/2019 13:05:52
---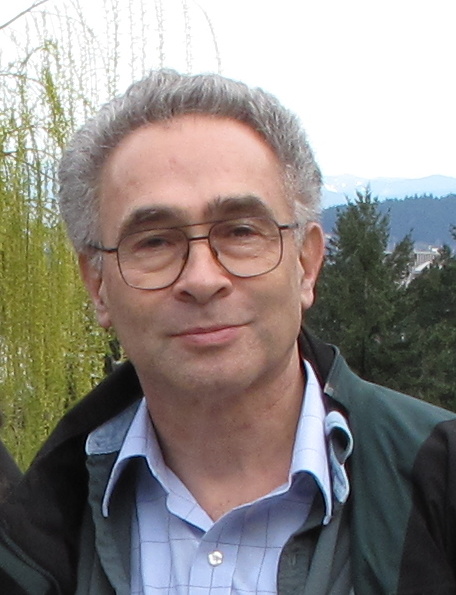 Stephen Levitas

(Group 32)
Wonderful shot. I especially like the framing by the trio of trees--I think that is a brilliant touch. Can you show the original for us to see what you decided to crop from?
There are a number of waterfall shots this month throughout the digital dialogs. Most everyone avoids mid-day sun. See this month Larry Treadwell in Group 67, Bob Legg in Group 29, and Tom Johnson in Group 28.
&nbsp Posted: 11/11/2019 10:58:54
---
John Hackett
Very seasonal. I like the format and the composition. A great feeling of movement in the water from the slow shutter speed. &nbsp Posted: 11/14/2019 05:38:25
---
Ann McDermott
Hi Norm,
I like the crop on this and how the water is softened by the long shutter speed. The only thing I'd change is editing out the two leaves that show in the bottom center.
Ann &nbsp Posted: 11/16/2019 13:20:52
---
Stan Bormann
A wonderful combination of flowing water softened by a long exposure and great fall color. Well done. &nbsp Posted: 11/16/2019 22:08:58
---
Harriet Ciccone
I like the panoramic format for this subject and the three trunks to the left leads one into the rest of the image. Beautiful shot and good planning.


&nbsp Posted: 11/17/2019 10:13:24
---
Carroll Reynolds
Really nice image John. As a nature shot it seems to perfectly express the season. &nbsp Posted: 11/18/2019 05:01:20
---