Jen Fawkes, PPSA, SPSA
---
February 2021 - Flying dreams
About the Image(s)
This image was created as part of a challenge I did with a friend, where we alternate providing an image, and we can 'do as we please, creatively'.
This is a series of images (all taken by me) that have been blended using different blending modes, with some reduction in opacity, some brushing in or out using a brush tool and mask, and finally the image color toned.
For this I wanted to try out how different unrelated images might fit together.
---
10 comments posted
---
---
---
Mike Cowdrey
As usual, very UNusual, and all the better for that! I think that the combination works beautifully, especially with the tweak to the butterfly's feelers. The blue colouration also suits the overall image. A very successful shot! &nbsp Posted: 02/06/2021 06:07:25
Jen Fawkes
thanks Mike, the feelers were actually hand drawn (In PS of course) since they vanished when I did the blending &nbsp Posted: 02/12/2021 20:56:11
---
---
---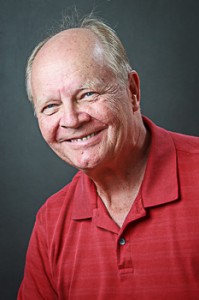 Jerry Funk

(Groups 20 & 64)
I think all the many elements work very well together.

I'd consider a second version with the butterfly wrapped around the top of the head and forehead using puppet warp. &nbsp Posted: 02/07/2021 13:01:13
Jen Fawkes
Thanks Jerry, sadly this is a skill above my current level of ability. I've tried this tool and it just confused me. &nbsp Posted: 02/12/2021 20:56:52
---
---
---
Jim Hagan
Wow! How creative! I have no suggestions.
&nbsp Posted: 02/08/2021 08:53:01
---
---
---
Jim Hagan
Wow! How creative! I have no suggestions.
&nbsp Posted: 02/08/2021 08:53:02
---
---
---
Mark Southard
As the others have said, this is just terrific.........great colors. I would also have liked to see a version without the butterfly just to concentrate on the face??? &nbsp Posted: 02/11/2021 12:26:13
Jen Fawkes
---
---
---
Ian Ledgard
Great imagination and skills on display in this composite with the layers well blended together. Should serve you well in exhibitions. &nbsp Posted: 02/13/2021 06:07:11
---
---
---
Andrew Hersom
Yes, this works very well. Good shot. My only suggestion is to tone down the white lines of putty which grab my eye, &nbsp Posted: 02/15/2021 05:13:51
---
---
---
Please log in to post a comment