Mike Cowdrey, MPSA
---
November 2020 - Mirror egg
Original
About the Image(s)
The original was part of the ceiling of a hotel reception in Egypt. I covered
the whole image with the Elements Marquee Tool, pressed copy, rotated vertical, pressed
paste and set opacity at 50%. I then saved the image, and flipped the saved version 90
degrees right, and smoothed a tiny section at the top by cloning. Then in levels, I moved
the left and right sliders inwards, and finally treated the image to Topaz Adjust 5 Clarify.
I thought that the final image somewhat resembled an egg, hence the title Mirror Egg.
---
This round's discussion is now closed!
7 comments posted
---
---
---
Mark Southard
I really like your creation. So very 'artistic' but I also think your original is a beauty! &nbsp Posted: 11/07/2020 12:19:25
---
---
---
Ian Ledgard
You have done a great job with the shapes in your treatment here. The limited colour pallet works well. Might I suggest a crop off the bottom edge so that you lave a blue triangle as the base? &nbsp Posted: 11/11/2020 13:34:00
Mike Cowdrey
I did try the crop that you suggested Ian, but I felt that it spoiled the overall balance of the image. &nbsp Posted: 11/12/2020 08:57:56
---
---
---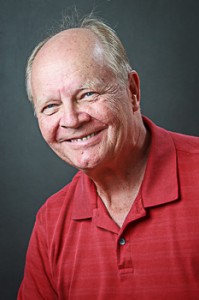 Jerry Funk

(Groups 20 & 64)
I'm sure you could make many more beautiful creative variations of your beautiful original. I'd experiment with the distortion filters.

I think having a bright area at the bottom of an image always creates a s distraction. I would make that area a darker blue to ground this one. &nbsp Posted: 11/12/2020 07:53:18
Mike Cowdrey
Thanks for your comment Jerry. I have actually amassed more than 50 images using the mirror technique! I have tried various different colour on the bottom section, and the only thing that seems to work is a deepening of the existing colour. I have also corrected for some lack of smoothness at the top of the egg that I only noticed when Ian posted this image for me. &nbsp
Posted: 11/12/2020 09:14:49
---
---
---
Jen Fawkes
I find this is an interesting abstract full of lines and shapes that keep my eye wandering around the image and that the technique you have applied gives it balance. Personally I'd like to see more of that duck egg blue as it matches so nicely with the yellow. &nbsp Posted: 11/14/2020 21:40:18
---
---
---
Andrew Hersom
I think the original is splendid. Interesting effect you've done here though. &nbsp Posted: 11/19/2020 15:07:15
---
---
---