Ian Ledgard, GMPSA, EFIAP/p, AWPF, GPU-Cr4
---
August 2020 - Vigeland blocks
About the Image(s)
I recently downloaded one of PanosFX's Photoshop actions called 'Impossible Photos'. This is one of my first attempts at using one of a number of the options. All I can really claim for myself is the choice of the images to be placed on the cubes which were taken in the Vigeland Scupture Park in Oslo just before lockdown.
The actions do allow you to tweak settings and then of course after flattening the image (about 550mb) further tweaks in PS. I used the Inner Glow fx and chose one which produced an unusual border.
I think further experimentation is required but will be interested to hear your comments.
---
10 comments posted
Mike Cowdrey
I love the blocks as individuals. They are sharp and picturesque. The lighting is also perfect. The trouble with impossible is that it isn't easily achieved. Unfortunately you can see where the trick ends. The original drawing was flat, and it was therefore easier to achieve the impossible. Your image has super depth and the blocks appear to be all the same size, and therein lies the problem. I feel that as a work in progress this is certainly worth more time and effort. I think you need to possibly subtlety resize some of the blocks to create something closer to the impossible. &nbsp Posted: 08/01/2020 13:30:45
---
Ian Ledgard
I think your comments are perceptive and agree that more work is required and I will look into the possibility of resizing some of the blocks so that they are less uniform. &nbsp Posted: 08/01/2020 13:47:03
---
Angela Bonner

(Group 81)
Another great and unusual image from you!! Love the choice of blocks you have used and they work well.
Not too sure I agree with Mike about changing the size of some of the cubes but bow to his knowledge and experience!!!
The main thing I feel is that it doesn't seem "grounded"? &nbsp Posted: 08/02/2020 08:31:32
Ian Ledgard
Yes Angela it does look a bit like Starship Enerprise doesn't it? So something else for me to work on. &nbsp Posted: 08/02/2020 14:01:27
---
Mark Southard
Extremely clever creation. The frame, the repetition of the shapes, the drop shadow all make this an impressive image. &nbsp Posted: 08/06/2020 13:31:11
---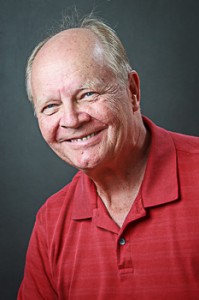 Jerry Funk

(Groups 20 & 64)
I'm a longtime fan of Escher's tessellations and impossible graphic images. Your image immediately brought him to my mind. So, you may look to his work for further inspiration.

I like your choice and use of images and the unusual border works well too. You've given me some ideas. I've never heard or seen PanosFX impossible images previously. &nbsp Posted: 08/07/2020 21:08:21
Ian Ledgard
Go to
panosfx.com
to see a whole range of actions for Photoshop. Some are free but others you must purchase. &nbsp
Posted: 08/08/2020 02:12:50
---
Jen Fawkes
I also immediately thought of Escher and I think this image is both clever and well done. I don't mind that there is no grounding as it fits into the Escher mood of the image. I think you have chosen the block faces really well as the shadows have fallen in the right way to look correct. I really like that you can see all of the faces of the blocks. I do wonder what this might look like in mono (being a real mono fan) &nbsp Posted: 08/10/2020 05:22:39
Ian Ledgard
Jen Fawkes
I think they both work well, Ian, and I can't choose. I really like it. &nbsp Posted: 08/11/2020 18:46:35
---
Please log in to post a comment