Ian Ledgard, GMPSA, EFIAP/p, AWPF, GPU-Cr4
---
June 2020 - GWR Artwork
Original
About the Image(s)
This period of lockdown has provided the opportunity for me to look back through images taken some years ago.
This image was taken on a heritage railway the West Somerset Railway. Both the locos are Great Western Railway veterans.
I indulged myself in an attempt to produce a piece of artwork.
Cropped the image and made basic adjustments in camera Raw. Then moved to Topaz Simplify cycling through various presets until I found a suitable one to tweak. After applying this back in Photoshop I used the oil paint filter to give the arty effect.
---
This round's discussion is now closed!
10 comments posted
Mike Cowdrey
I like this very much. The composition is super, and what you have done to the image is subtle, and certainly works beautifully. I will have a go at the Simplify, but I'm not sure that the oil painting filter is available in Elements. I will check it out! &nbsp Posted: 06/02/2020 00:22:01
Ian Ledgard
In Photoshop it is in filters>stylise>oil paint. &nbsp Posted: 06/02/2020 04:38:08
Mike Cowdrey
Unfortunately that is one filter in stylise that Elements doesn't have! I knew there must be some reason why people forked out on the full version! &nbsp Posted: 06/02/2020 13:46:13
---
John Kain
To bad Topaz did away with the Simplify filter plug-in. Most of the simplify filters went into Topaz Impressions and Glow plugins. Simplify was much easier to use and required less computer memory and processor to use. Love the composition and including the workers in your shot gives it a sense of scale. Well done! &nbsp Posted: 06/02/2020 08:41:42
Mike Cowdrey
I have Simplify in the Topaz Studio suite. I reckon I got it fairly recently! &nbsp Posted: 06/06/2020 03:59:36
---
Angela Bonner

(Group 81)
Great composition and a lot of interest. Like that the oil paint makes it painterly without being overly strong. &nbsp Posted: 06/04/2020 16:10:59
---
Mark Southard
I like the painterly effect but think I would have exaggerated it even more! &nbsp Posted: 06/08/2020 15:38:02
---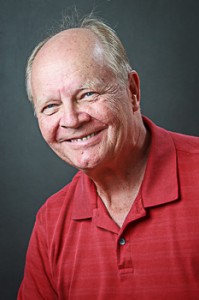 Jerry Funk

(Groups 20 & 64)
I like the light use of the painterly filter while masking out the effect locally. It may have been fun to change the engine number on the left to 592 and see if anyone thought it was Harry Potter's train. &nbsp Posted: 06/09/2020 15:05:40
---
Jim Hagan
I like the composition, the colors and have no suggestions for possible improvement. &nbsp Posted: 06/17/2020 15:06:39
---
Andrew Hersom
Yes, really nice effect which works well &nbsp Posted: 06/25/2020 09:41:48
---