Mike Cowdrey, MPSA
---
November 2019 - Treen
Original
About the Image(s)
November's offering is Treen (Literally: 'of the tree'). With all the bad weather, I reviewed some of
my older shots, the original of this one from January fog in the local park. I got rid of the man, fence
and bin to simplify, and added a tad to the LHS to centralise the trees.. I then treated the image to
Topaz Texture - Blossom Sketch, which I had never used previously. I find it works well with under-
exposed misty shots, but it rubbish with anything else.
---
This round's discussion is now closed!
11 comments posted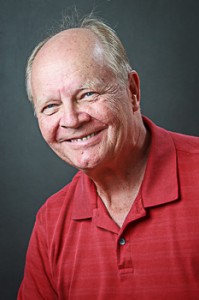 Jerry Funk

(Groups 20 & 64)
As always, good compositions offer opportunities to create outstanding creative images. Thanks for the idea to use another of the many Topaz filters. The soft pastels are wonderful. &nbsp Posted: 11/02/2019 22:35:06
Mark Southard
What a lovely painterly scene !! I like the soft pleasant look here.....Maybe add some type of frame to wrap it Up?? &nbsp Posted: 11/05/2019 10:53:23
---
Kerstin Köneke
I already like the original photo. But your work over fits too - it has now a nice mixture of sketch and watercolor.
But I miss the person with it's dog - I think, that could be a nice addition. &nbsp Posted: 11/15/2019 23:05:37
---
Ian Ledgard
A most interesting effect from your Topaz manipulation - not one I have used. It has turned the grass area into rocks. The soft pastle tones are pleasing. Like Kerstin I would like to see man and dog but not sure how the software would have rendered them. &nbsp Posted: 11/16/2019 03:42:19
Ian Ledgard
This my favourite but both these versions benefit from the inclusion of figures. &nbsp Posted: 11/16/2019 11:40:51
---
Andrew Hersom
Nice! Would this do better in black and white? I think I like the man and dog addition better. &nbsp Posted: 11/16/2019 09:46:58
---
Jennifer Empey
Love the watercolour effect for this image. I find the addition of the person with or without the dog tells more of a story. &nbsp Posted: 11/17/2019 06:33:16
---
Tom Pickering

(Groups 53 & 86 & 95)
Yes, adding the person and dog or the walker definitely tells a stronger story! I think the effect is very appropriate for this foggy image and turns it inot a real piece of art! &nbsp Posted: 11/21/2019 16:17:07
---
Mike Cowdrey
Thanks for all your very useful comments and advice. &nbsp Posted: 11/22/2019 10:23:23
---