Jennifer Empey
---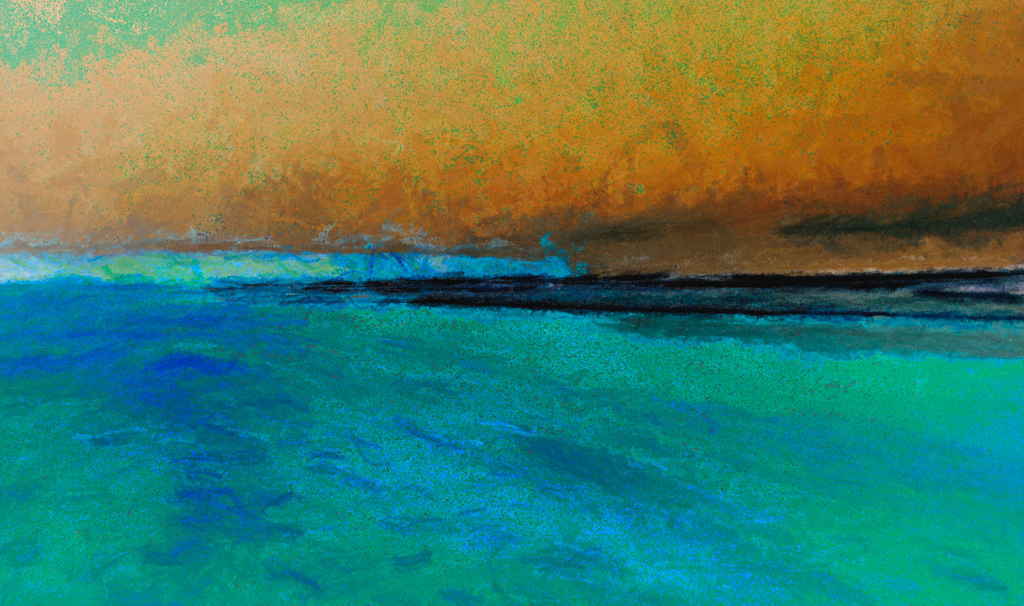 October 2019 - Breathe
Original
About the Image(s)
Canon 80D 15mm f/11 1/800 ISO400 Pattern Metering.

This was at a beach on Phillip Island. It was so windy as we walked.

And, I had my 11-16mm lens on cause we were going to some rocks.

I think I used a ND filter too.

I used LR & most of the post-production in PS.

And added a painterly filter from Topaz.

Then, another blend layer in PS.
---
6 comments posted
Mike Cowdrey
I feel that this is an image of two halves. The bottom half I like very much for the shades and textures, not so much the top half where the colours and shapes seem to be fighting against each other. &nbsp Posted: 10/08/2019 13:07:58
---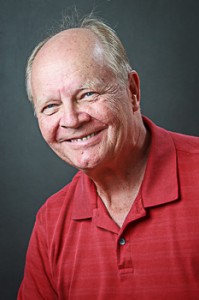 Jerry Funk

(Groups 20 & 64)
Yes, I find the "fight" between the two sides very interesting. I wouldn't have flipped it though. &nbsp Posted: 10/10/2019 23:34:01
---
Ian Ledgard
The contast in colours between the blue/gren foreground and the orange sky works pretty well to my eye. However I wouud try to reduce the grren speckles in the orange sky and prehaps crop down to take away the more solid are top left. &nbsp Posted: 10/11/2019 03:41:45
---
Jennifer Empey
Thanks for your comments :-) &nbsp Posted: 10/16/2019 08:23:15
---
---
Tom Pickering
I have to disagree with the others here. I really like this as it is and find your rework lacking the expressiveness of your submission. I would never guess this was a beach scene, but that's why you named it "Breathe." It's moody, and colorful and I like how it caused me to let go of my preconceived ideas of colors and shapes and let the image take me someplace new and invigorating. Thank you! d:¬{D &nbsp Posted: 10/19/2019 00:37:39
---
Please log in to post a comment