Terry Campanella
---
March 2023 - Orchids
Original
About the Image(s)
Taken with my Nikon D 5200 on Manual Mode, Lens 55-300; Focal Length 125mm, Speed 1/400 sec., F/6.3, ISO 320. Post processing Photoshop Basic adjustments, increasing the blur on the background, softened parts of orchids and sharpened centers. ON 1 to reduce noise. Finally, flipped the image. Wondering:
1. Does this composition work?
2. Is there a good balance between the slight blur of the white areas of the orchids and the sharpness of the purple areas?
---
This round's discussion is now closed!
9 comments posted
---
---
---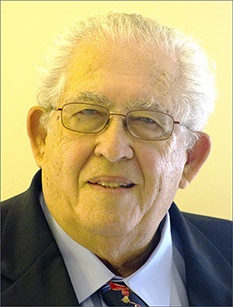 Stuart Caine

(Group 42)
I think it does work. I like the small branch of flowers on the left side, balance the flowers balance the flowers curving down on the branches going down to the bottom on the right side. A nice shot Terry. &nbsp Posted: 03/05/2023 12:53:29
---
---
---
Joan Funk
Love the graceful sweeping composition of the orchids filling the screen. Good to flip it. Great blurring of the background. The editing of the orchid flowers is lovely. &nbsp Posted: 03/08/2023 17:35:26
---
---
---
Walter Naumann
Excellent photo and editing &nbsp Posted: 03/09/2023 12:54:08
---
---
---
Dr V G Mohanan Nair
Excellent shot. I liked the composition. It is nice that you flipped the image. The image is sharp. The left bottom is a little brighter. Can try to burn a little or add some vignette so that less brighter than the subject? &nbsp Posted: 03/22/2023 01:51:23
---
---
---
Renee Nalley
I love the flower. The background is burred enough that it's not too distracting to the image. The only thing I would suggest would be to make the left side closer to the darkness of the right side. It's just bright enough for my eye to focus on that first before the branch & flowers. &nbsp Posted: 03/22/2023 14:56:35
---
---
---
Bogdan Bricelj
Beautiful flower and good processing of the background. The lower right branch is perfectly sharp. The upper two are not so. Next time I suggest you to use F8 or F11 to get more DOF with all the flowers sharp.

For me composition works.
&nbsp Posted: 03/26/2023 15:31:34
Terry Campanella
Thanks Bogdan, I will definitely try upping to F8 or F11 the next time. &nbsp Posted: 03/28/2023 06:04:23
---
---
---
Darlene Elwin
I agree with the previous comments. You did a great job in transforming from the original. My eye keeps wandering back and forth on the blooms. The top left flowers are brighter than the others. Maybe try toning those down and brightening the middle group a bit? &nbsp Posted: 03/27/2023 10:46:23
Terry Campanella
Good idea Darlene! Will try your toning down suggestion. &nbsp Posted: 03/28/2023 06:06:13
---
---
---