Bogdan Bricelj, MPSA, GMPSA, EFIAP/p
---
January 2021 - Dolphins in the Bay
Original
About the Image(s)
For Christmas and New Year holidays I succeed to come with my Wife in the neighbouring country Croatia. For one month it was not possible due to Covid.

On one of free days weather became better and we went for a walk beside the seaside. In one moment I've seen a big fin out of the water just 15m from the shore. I couldn't beleive. Together 8 dolphins were swimming very near us. In last 13 years we were there at least 300 times and never seen one.

Totaly surprised we have made just some basic setting on the cameras and began shooting. Dolphins jump from the water for less then one sesccond and then stay under water for longer time. You never know, where they will appear. The whole event takes less then one minute. Due to not optimal settings the burst was too slow. I succed to get just two good photos. They are not perfect.

Nikon P950 at 150 mm on built in lens, shutter priority 1/800, F4,5, ISO 100. Leveling the sea, crop, contrast improvement with levels and curves, everything in Photoshop.
---
6 comments posted
---
---
---
Bud Ralston
A very difficult shot indeed! Into the setting sun with a rapidly moving subject and glare coming off the water into your lens. Did you consider lightening up the dolphins slightly in PS?
&nbsp Posted: 01/09/2021 12:36:11
---
---
---
Joan Funk
It's always exciting to see dolphins leaping out of the water, and always difficult to catch on camera. You did a good job of capturing them. I would darken the highlights in the back half of the water more (Lightroom has a gradient tool I use), and I use lighten the shadows of the dolphins, even though they are silhouetted by the setting sun. &nbsp Posted: 01/09/2021 14:14:05
---
---
---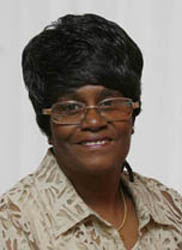 Kathleen Sims
The lighting is very effective, however, the subject is so far out in the distance I can't make out what it is. Perhaps you have a shot of them leaping out of the water. &nbsp Posted: 01/10/2021 10:27:55
---
---
---
Walter Naumann
You captured a special moment that was difficult to achieve. The title identifies the subjects well. It is a good mood shot. &nbsp Posted: 01/11/2021 10:00:22
---
---
---
Dr V G Mohanan Nair
Lucky shot of the dolphins. Once you are not prepared, it will be difficult to get good shot of fast moving animals. Nice lighting on water. The composition may look better if you make it a vertical format. &nbsp Posted: 01/16/2021 12:58:36
---
---
---
Terry Campanella
What a WONDERFUL memory you captured! What I especially love out the original is the stream of light that seems to be spotlighting these beautiful creatures. Considering the conditions, this is a great shot. Thanks for sharing! &nbsp Posted: 01/16/2021 19:29:53
---
---
---
Please log in to post a comment