Walter Naumann
---
October 2020 - Rock Pigeon
Original
About the Image(s)
Taken 2020 Oct 2, 15:15 hours, Lake Los Carneros, Goleta,, CA, USA.
This is not a very special photo. I tried to photograph an Osprey diving for fish but was unsuccessful
It is a Rock Pigeon
Canon EOS 5DS R camera with Canon EF 100-400 f/4-5.6 SL IS USM lens. 1/4000 sec, f/8, ISO 800. Hand held.
Lightroom sliders overall and Lightroom noise reduction. NIK Sharpener Pro 3.
---
6 comments posted
---
---
---
Bogdan Bricelj
Dear Walter, capturing of birds in fly is very difficult. Especially if they are small and fast. Then 400mm lens is too short.
The image seems sharp, but noise rejection was too strong. The feathers of the bird at such crop seem to be unreal like on a painting. At time of capturing you could select lower ISO and more open aperture. Thus there would be less noise. &nbsp Posted: 10/11/2020 11:36:04
Walter Naumann
Thanks for you always insightful advice. The camera 51 Megapixels allows a lot of cropping while enabling the detail seen. &nbsp Posted: 10/12/2020 13:36:55
Walter Naumann
Oops. change you to your &nbsp Posted: 10/12/2020 13:37:51
---
---
---
Dr V G Mohanan Nair
Nice image of bird in flight. Your cropping is perfect with sufficient space in front. The noice reduction has resulted in sharpness loss on the wings. I prefer right to left for down movement and left to right for an up-word movement of birds, so would have flipped the image (personal choice). &nbsp Posted: 10/16/2020 13:02:43
---
---
---
Joan Funk
I think it's a special photo. It's a good bird image; the eyes are sharp as can be, and the face is quite sharp too. The wings paid the price for the high ISO and resulting noise reduction. I think you would have had plenty of shutter speed with an ISO of 400. &nbsp Posted: 10/16/2020 14:17:05
---
---
---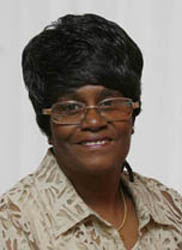 Kathleen Sims
I have a 400mm lens and could not get such a great shot. Most birders use at least a 600mm lens. I think your shot is great as is. I understand how difficult it is to adjust your settings when you don't know how high the bird is flying or even from which direction is is going....and a pigeon is a much smaller bird. Thanks for submitting the pigeon because we don't see very many photos of them. &nbsp Posted: 10/16/2020 17:46:34
---
---
---
Please log in to post a comment