Bunny Laden
---
October 2020 - A Farme in Gilroy, California
Original
About the Image(s)
In May, I joined a caravan of cars to bring donated supplies to the farm workers in the Gilroy area of California. We took a circuitous route so that we could see the beautiful farmlands. Our caravan had a permit, and we not allowed to stop our car until we reached our final destination. I rolled down the window and snapped this photo as the car was moving.

I used my Panasonic Lumix DC-G9 micro-four-thirds camera with 14-140/F3.5-5.6 zoom lens set at 40mm (80mm equivalent). ISO 200, 1/1000 sec at f/7.1

For post processing, I used Photoshop for luminosity masking to bring up the shadows. I added clouds in Luminar. In Lightroom, I cropped and made a lot of selective local adjustments to color temperature, hue, saturation, exposure. I added a slight vignette.
---
10 comments posted
---
---
---
Bogdan Bricelj
Dear Bunny, I like the lines on the ground and added clouds. Ground and tree seems a little bit blurred. Maibe you can sharpen them. Processing is good. Workers are too far to be interesting. You can stamp them out. &nbsp Posted: 10/11/2020 11:07:38
Bunny Laden
Thanks Bogdan. I was trying to achieve a more painterly effect by not adding more sharpening, but I will certainly try your suggestion. &nbsp Posted: 10/25/2020 21:51:43
---
---
---
Joan Funk
Bunny, great job of capturing this beautiful scene under less than ideal conditions. I have a few suggestions.

First, I find the sky and grass too saturated to be realistic or pleasant. I would desaturate the sky to get it back to what it really was, and I would darken the green grass.

Second, I would crop off enough of the bottom to make the grass about one-third of the photo. Then the present upper half would become the upper three-quarters, which gives it the importance I think it should have. &nbsp Posted: 10/11/2020 12:10:39
---
---
---
Walter Naumann
Good composition. Artificial clouds are a matter of preference but not really original photography. I like the fan of angles. Cropping the bottom would enable rule of thirds. Good post processing and saturation level. People and buildings add interest as the image is studied. &nbsp Posted: 10/12/2020 13:29:35
Bunny Laden
I agree about the clouds not being original. I have since collected my own cloud images and am planning to revise using them. Then again, this part of the country is often cloudless, so I should perhaps embrace the clear weather that we typically have! &nbsp Posted: 10/25/2020 21:46:03
---
---
---
Dr V G Mohanan Nair
Interesting image with a story. Your post processing is very good. I liked the articial clouds and the angle of farm land. The image is divided equally, hence I too suggest a cropping from the bottom to make it follow one third rule. Nice work. &nbsp Posted: 10/16/2020 12:44:46
---
---
---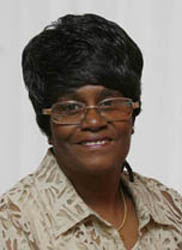 Kathleen Sims
Excellent photo, especially since you took it from a moving car. The detail and sharpness are very goods. I see this image as a landscape and creative control makes the rule of thirds a non-issue. Cropping would ruin the effect I think you were going for. The emphasis is on all those row, after row, after row of crops. The single tree is the subject which places it in the rule of thirds.
&nbsp Posted: 10/16/2020 16:54:57
Bunny Laden
You are correct that used the "guideline of thirds" to place the tree, but not the field. I wanted to image to be more about the field because I took this when on a caravan to help the farm workers. I have a version where I place both the tree and the field on the thirds line, and the image does become more about the tree. It is interesting how difference crops produce different results! &nbsp Posted: 10/25/2020 21:49:04
---
---
---
Terry Campanella
Great capture Bunny! The leading lines going towards the workers really help to tell the story. I can imagine them resting in the shade of the tree when they get there after a long morning's work. Your processing is spot on. &nbsp Posted: 10/21/2020 16:37:59
Bunny Laden
Thanks Terry. &nbsp Posted: 10/25/2020 21:50:05
---
---
---
Please log in to post a comment