Terry Campanella
---
October 2020 - Tango
Original
About the Image(s)
I think this photo should be the poster child for 'can this picture be saved.' As you can clearly see, the angle I was standing at did not allow me to get an unobstructed shot of this couple. Taken during an 'On the Run' city tour of Buenos Aires I lamented when I looked at the image and saw that I failed to get their feet!

Taken with my Nikon D 5200 on Manual Mode, Lens 55-200; Focal Length 95 mm, Speed 1/250 sec., F/5.6, ISO 320. Post editing was done in Photoshop. Editing Process: Global adjustments (highlights, added texture, dehazed), used the clone tool to block out a few distractions in the original, copped, straightened and added a vignette. I also worked a bit on his eyes, adding a catch light and brightening the whites areas.

My questions: 1. Would this image be effective as a black and white? 2. Would getting the feet of these dancers improved this image?
---
10 comments posted
---
---
---
Bunny Laden
Terry, I think you are the champion of improving images! I recall the rather nice processing that you did last month. The intensity of their faces is what draws me in. So to answer your question, I don't think the feet are needed. I tried cropping it a bit and they converting to B&W as you suggested. See that you think.
There are a few things in the photo that, to my eye, distract. Namely, the lines coming out of the dancers heads, the partial door, partial flower pattern, and the shiny patch on the women's dress. All can be easily softened for removed. Don't give up! This picture can be saved!! &nbsp
Posted: 10/01/2020 11:43:03
---
---
---
Terry Campanella
Bunny, I LOVE the way this image looks in black & white! Each of your suggestions are spot on. It is amazing how I can look and look at an image and my mind ignores the distractions... Thanks for always taking the time to share your ideas. &nbsp Posted: 10/09/2020 11:17:43
---
---
---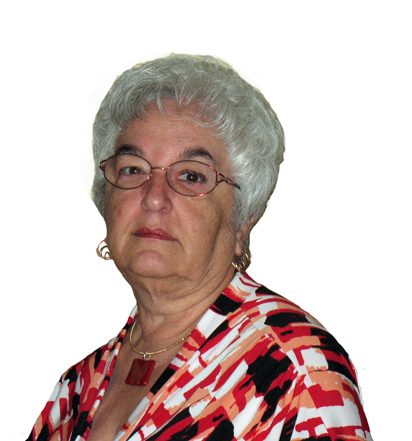 Beverly Caine

(Groups 48 & 80)
Terry, I love this image. It so reminds me of the several times that I visited Buenos Aires. I prefer the color image, as I think it really pops out. What I did in my suggested changes, was clone out the yellow over the bottom door and on the transom, I just did a content aware fill to get rid of that small piece of yellow.
As to the feet, it would have been nice, but the expressions on their faces alone make the image a +
&nbsp
Posted: 10/11/2020 06:51:15
Terry Campanella
Thanks Bev.... You are ssssoooo right! As soon as I saw the image submitted the fact that the yellow in the door glass was overpowering, I realized it either needed to be very toned down or removed. Thanks for taking the time to help me improve it. &nbsp Posted: 10/13/2020 16:57:57
---
---
---
Bogdan Bricelj
Dear Terry, I agree, that your processing is good. I like Baverly's removing of distractions. &nbsp Posted: 10/11/2020 12:49:26
---
---
---
Walter Naumann
Good shot with intensity of expression. I like Bunny"s crop but prefer colored. Another option is to include Tango and Bar signs and the foot action. &nbsp Posted: 10/12/2020 13:43:25
---
---
---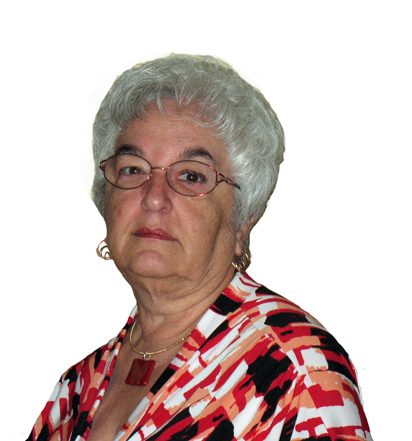 Beverly Caine

(Groups 48 & 80)
I thought about including the tango & bar signs but the crop would have had to include part of their legs and I thought it might look a bit awkward. I like the focus on the people that Terry chose and it really leaves no question as to what they were doing. &nbsp Posted: 10/13/2020 17:03:22
---
---
---
Dr V G Mohanan Nair
I like the color image. What atracted me the most the expressions of the two subjects. Your post processing and crop are good. The main distraction is the yellow and red markings on the door glass. To me, Beverly has partially removed the distractions. I would remove those in the right side glass too. &nbsp Posted: 10/16/2020 13:35:52
---
---
---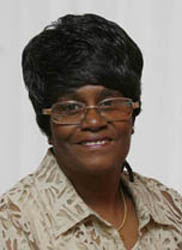 Kathleen Sims
Great stolen moment. We would not have known they were dancing if you had not explained....Their expression captures my interest. I like your crop best. Your image makes me wonder "what's going on... where are they... what are they thinking"? &nbsp Posted: 10/16/2020 18:22:39
---
---
---
Joan Funk
Terry, I think you did a great job of capturing their moment and editing it, with the addition of Bev's suggestions. But if you want to show their legs and feet, you can do it with some help from content aware fill and the clone tool. I did a quick edit, but you can also remove the gray post and the bottom of the Aqui sign, if it's worth your while. &nbsp
Posted: 10/22/2020 19:56:30
---
---
---
Please log in to post a comment