Terry Campanella
---
August 2020 - Withered Sunflowers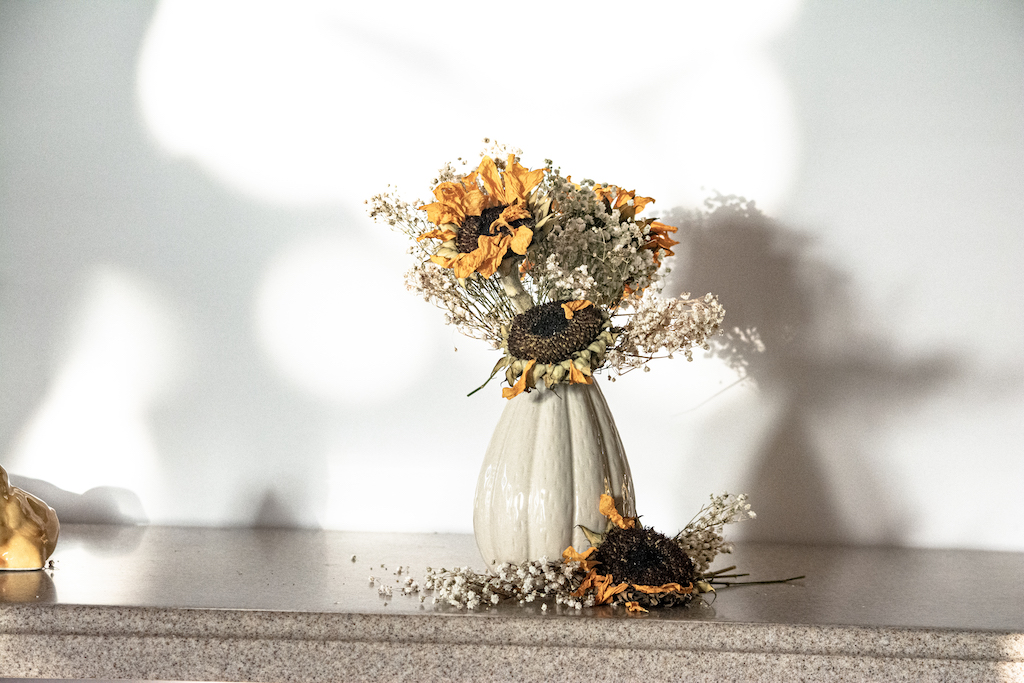 Original
About the Image(s)
I have fallen in love with withering flowers after watching a PSA tutorial titled, Wabi Sabi! Early one morning the light was streaming into my kitchen at the golden hour. With only a white foam board to help me set up this shot, I quickly proceeded to take this image.

Taken with my Nikon D 5200 on Manual Mode, Lens 55-300; Focal Length 70 mm, Speed 1/1250 sec., F/5.6, ISO 1600. Post editing was done in Photoshop and Nic. Editing Process: Photoshop: Global adjustments (highlights, added texture, dehazed), I used the clone tool to block out the shadows in the original, copped, straightened and desaturated the color. In Nic all colors where softened. I used the Filter Gallery in Photoshop - Artistic - Color Pencil to get the final effect.

My questions:1. Does this image work? 2. Are the remaining shadows a distraction?

---
9 comments posted
Joan Funk
Terry, I too loved the Wabi Sabi webinar, but you want ahead and used it. Beautiful result. I love the muted palette and the pleasing composition.

I think I would have had the vase over to the left of the image a bit, rather than a little to the right, and let the "weeds" on the bottom right have more breathing room, making the entire still life more balanced.

Having seen the original and knowing you removed the shadows, it made the remaining shadow at the bottom right more noticeable. I would finish the job and remove what is left. &nbsp Posted: 08/01/2020 14:09:45
Terry Campanella
Joan, I see what you mean about both the shadow and needing a bit more room on the right. I hope to try few more of these compositions throughout the summer but will definitely try to eliminate shadows before taking the picture. Thanks! &nbsp Posted: 08/02/2020 16:54:54
---
Dr V G Mohanan Nair
Excellent table top image. I liked the composition. The mild shadows only on the right side only gives a 3D effect. I think you can add a similar shadow the right side of the bottle to give a uniform look. Nice work. &nbsp Posted: 08/01/2020 14:15:11
---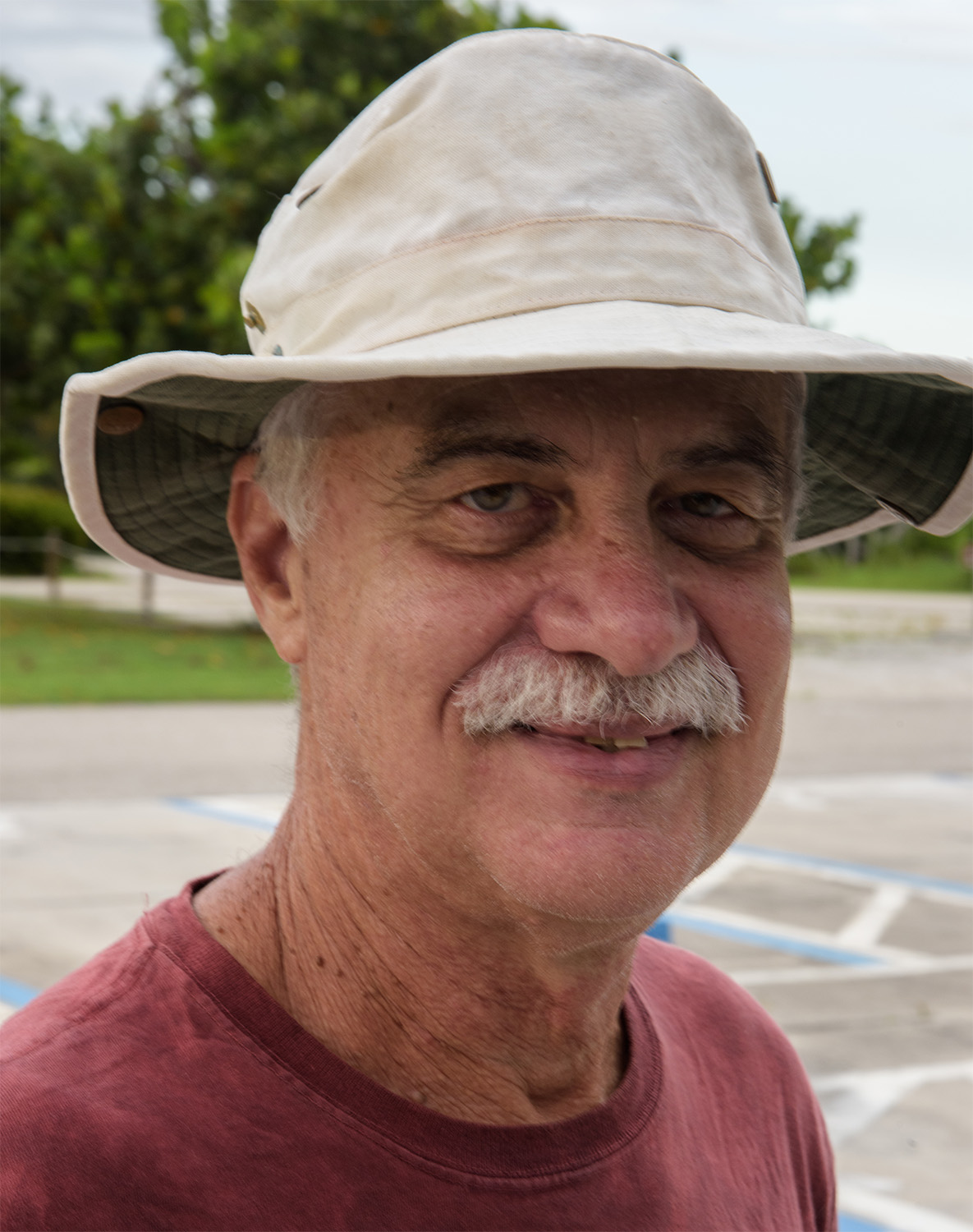 Larry Treadwell

(Groups 36 & 67)
Hi Terry
I really enjoyed seeing your image last night at the Coral Springs CC competition. Today, when i got to see the original I was amazed at how much work you did to create this masterpiece. At any rate, the image is quite impressive and you certainly learned a skill at the webinar. &nbsp Posted: 08/05/2020 14:56:30
Terry Campanella
Thank you Larry! I appreciate your positive comments. I thought you did a great job judging. You have the ability to both appraise and instruct in a way that is both respectful and informative. It is a rare gift. I hope you have the opportunity to judge for us again. &nbsp Posted: 08/05/2020 17:14:04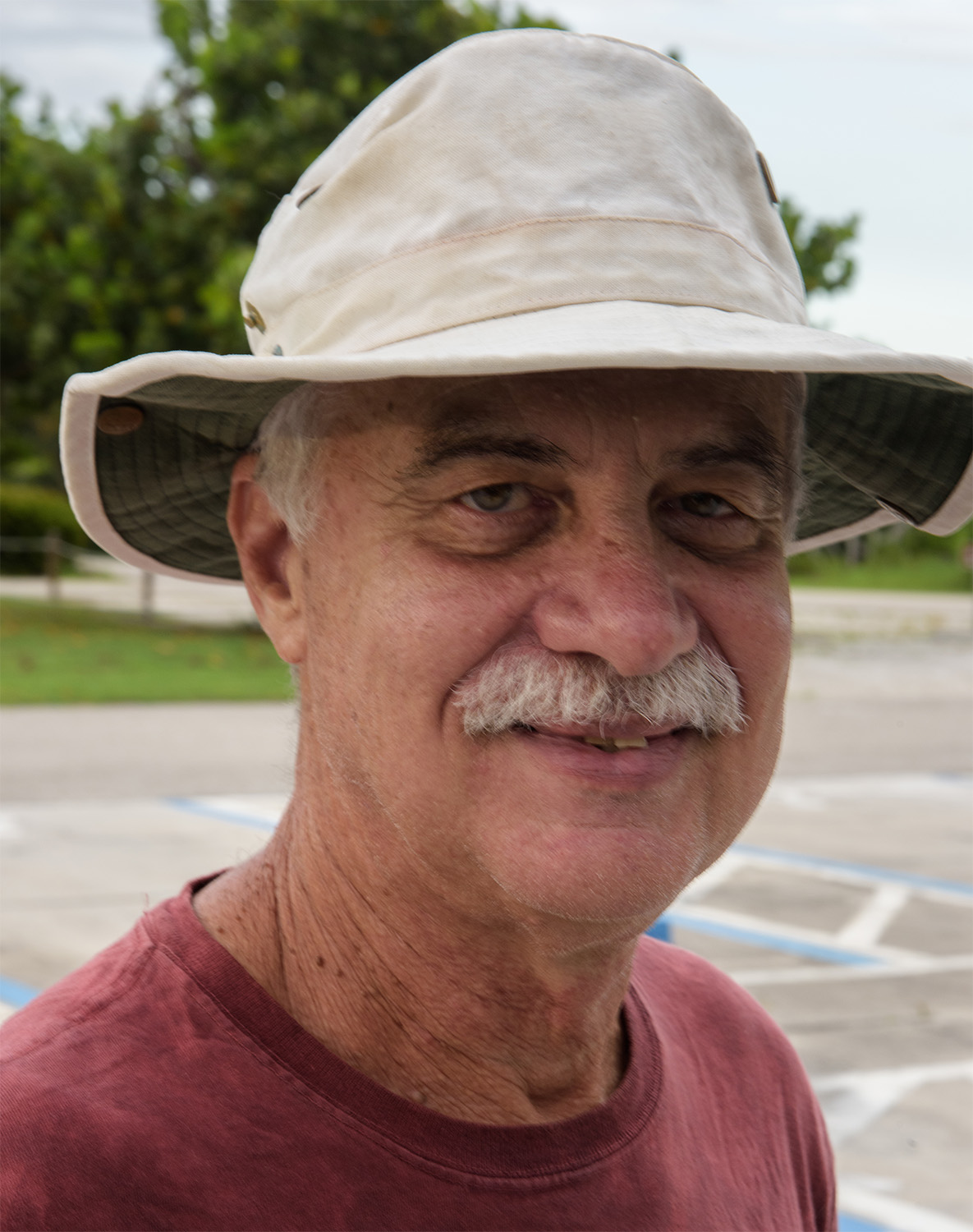 Larry Treadwell

(Groups 36 & 67)
You are most kind. &nbsp Posted: 08/05/2020 19:37:02
Terry Campanella
Thank you Larry! I appreciate your positive comments. I thought you did a great job judging. You have the ability to both appraise and instruct in a way that is both respectful and informative. It is a rare gift. I hope you have the opportunity to judge for us again. &nbsp Posted: 08/05/2020 17:14:06
---
Bunny Laden
Terry, I enjoyed the Wabi Sabi seminar. It was inspiring and it obviously inspired you to create this wonderful image. I am struggling to see what shadow you want to remove. To my eye, whatever is there seems fine to me. Great job! &nbsp Posted: 08/07/2020 13:11:57
---
Walter Naumann
Excellent choice to subdue the colors. It adds to the feeling of age, that I am learning to appreciate in my life. Good cloning work. &nbsp Posted: 08/07/2020 14:04:58
---
Please log in to post a comment