Joan Funk
---
August 2020 - Stiltsville
Original
About the Image(s)
Stiltsville is a community that was built on stilts in the shallow waters of Biscayne Bay, a long distance from the shores of Miami Beach, Florida, starting in the 1930's. It is accessible only by boat. It grew to include 27 structures; only 7 remain today. Access to the structures is by permit only, but anyone with a boat can circle each building and get a good look at it.

This photo shows my favorite of the buildings. I cropped it, and made adjustments in Lightroom (shadows, texture, and vibrance), then removed noise with Topaz deNoise. Finally, I used Color Efex Pro to bring out details and lighten some areas while darkening others.

My settings were 1/400 sec at f/6.3, ISO 160, and 41 mm with the 18-200 mm lens on my Sony A6000 camera.
---
7 comments posted
Dr V G Mohanan Nair
Very nice image. Your post processing is excellent. It has brought out the colors of the building. The waves and reflection add to the image. The action of the bird on the roof top looks nice to me. I think a little correction on highlights can make the sky more interesting. A quick trial attached. &nbsp
Posted: 08/01/2020 14:01:35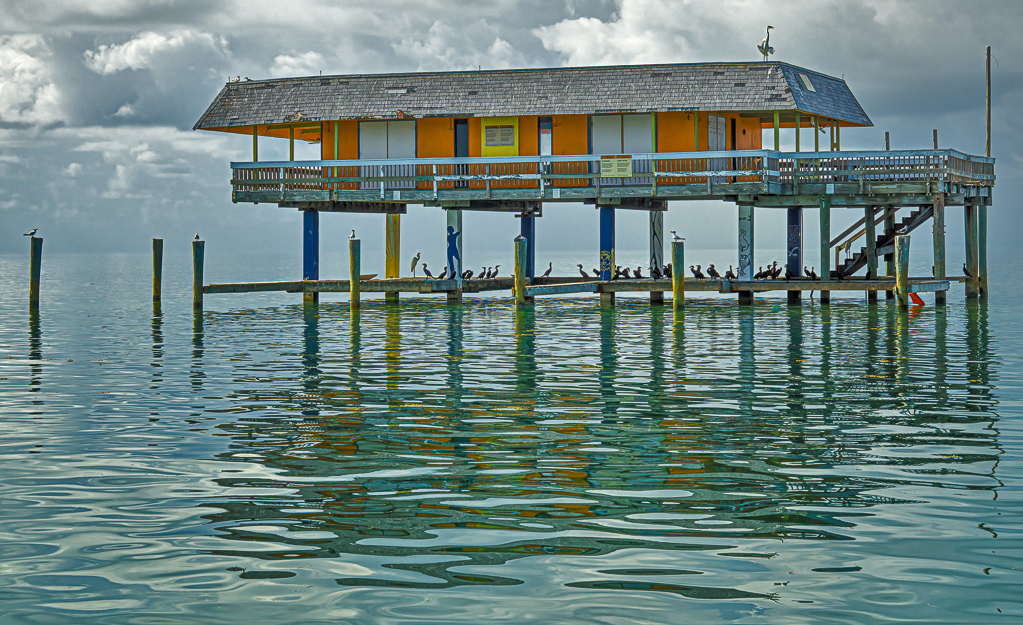 Joan Funk
So you lowered the highlights. Looks good. &nbsp Posted: 08/01/2020 14:12:03
---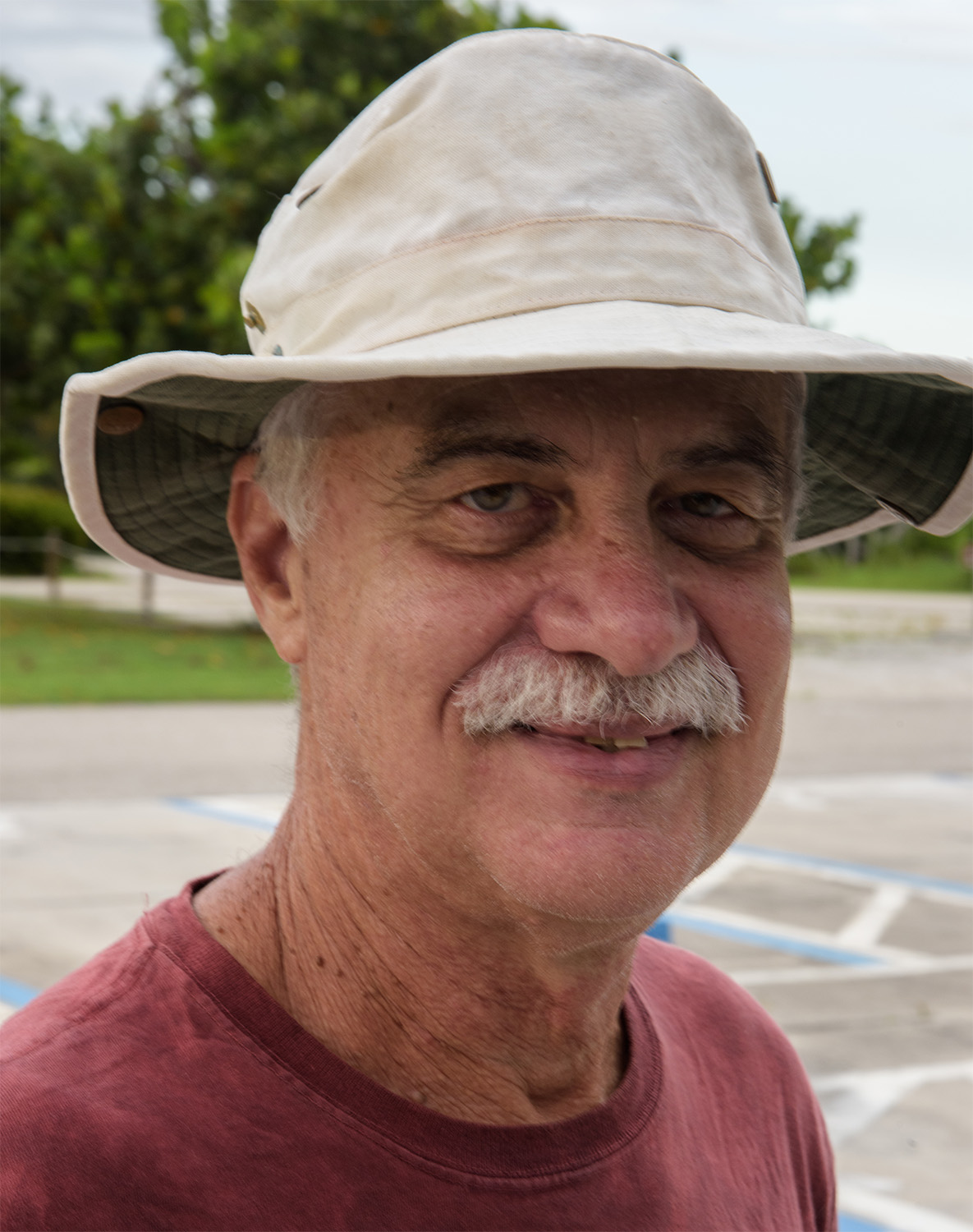 Larry Treadwell

(Groups 36 & 67)
You certainly found a great location for images. Working with all the sunlight and water often creates highlights that are a bit too hit. I would suggest bringing them down. Generally my work flow in Lightroom begins with adjusting both the white and black points and then highlights. So do will put a bit of punch back into your images.

I think your composition works quite well. You might also consider adjusting some contrast (especially for the sky).

Did you consider a polarizer? It may also help with those highlights. &nbsp Posted: 08/05/2020 15:04:51
Joan Funk
Thank you, Larry. Helpful comments. &nbsp Posted: 08/05/2020 15:11:41
---
Walter Naumann
A very interesting scene. Excellent use of tools to bring out colors. &nbsp Posted: 08/07/2020 13:53:30
---
Bunny Laden
Joan, There is something about this scene that draws me in. It is a very interesting structure. It took me awhile to notice the drawings on the stilts. They're great. I like how you brought out the colors. I think this is an image that could take a lot of different treatments. I usually don't reprocess other people images, but I tried a few things--left in more of the sky, cropped out one of the posts. used a white vignette and applied a look from Topaz studio. I'm not saying it's better, as I like what you did. It's just different. &nbsp
Posted: 08/07/2020 16:46:30
---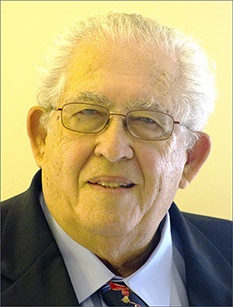 Stuart Caine

(Group 42)
A very nice image, you can look at it all, my only suggestion, I feel you have to much empty space at the bottom. I would clone out some of the water . &nbsp Posted: 08/08/2020 11:03:20
---
Please log in to post a comment