Terry Campanella
---
June 2020 - Waterlily
Original
About the Image(s)
Taken with my Nikon D 5200 on Manual Mode, Lens 55-300; Focal Length 300 mm, Speed 1/1250 sec., F/5.6, ISO 500. Post editing was done in Photoshop and Nic. Editing Process: Photoshop: Global adjustments (highlights, added texture, dehazed), selected large colorful bud in background and desaturated the yellows and reds to reduce distract from the fully open flower. Nic: increased contrast. Finally, flipped image for flower would be on the right and cropped.

My questions: 1. Does the cropping and flipping add to the image? 2. Was I able to reduce the distraction of the large bud behind the lily?
---
This round's discussion is now closed!
10 comments posted
Bunny Laden
Hi Terry, Nice image! I love water Lillies. My preference is to have the lily on the right. So to me, the flip is terrific. The crop works too. I am not distracted by the bud. You might consider cleaning up some of the out-of-focus items on the lower left, maybe even crop just a bit on the left. I think a stronger vignette might also work.
Here is a quick edit, not perfect as you can still see artifacts of healing, but you can get the idea. &nbsp
Posted: 06/02/2020 10:00:06
Terry Campanella
Bunny, your clean up and vignette makes a world of difference. Can you tell me what you used to clean it up? Also, I did blur the lily and was told that it needed to be sharper. What do you think? &nbsp Posted: 06/12/2020 20:29:35
Bunny Laden
HI Terry, I use Photoshop healing tool for any clean up I do. I use the Post Crop Vignetting feature in Lightroom for symmetrical vignetting. (There is a way in Photoshop to create asymmetrical vignetting using layers, but I did not do that in this case.)

The open lily looks good to me. If you can make it sharper, then you might give that a try. Do you know about using the high-pass filter in Photoshop for sharpening? That works well for me. I should end up sharpening only the things that are not blurry. You can see a preview before you commit. &nbsp Posted: 06/12/2020 20:43:51
Terry Campanella
Bunny, I had never used the high pass tool but followed a tutorial and found it a great addition to my limited tool repertoire.... Thanks! &nbsp Posted: 06/24/2020 14:53:32
---
Joan Funk
Terry Campanella
Joan, you are right on!!! Looks so much better with the cropping you suggested. Thanks! &nbsp Posted: 06/24/2020 14:50:59
---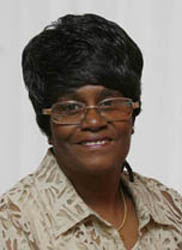 Kathleen Sims
Joan's said just what I was feeling. Her presentation is just right. The flip is a great idea and I like the bud because it adds the accent needed to complement the lily. Great shot. &nbsp Posted: 06/17/2020 13:53:57
---
Dr V G Mohanan Nair
Nice shot. The composition is good as the centre of attraction is in right placce. I think the cropping can be a little more tight to emphasis the flower more. The bud, to me, is not a distraction. A little vignetting will certainly look good for this composition. &nbsp Posted: 06/24/2020 09:40:49
---
Walter Naumann
Good composition. I would crop more and place the bloom at thirds horizontal and vertical. I would also darken the white out of the bud. Flipping right to left makes no difference. Excellent. &nbsp Posted: 06/24/2020 11:47:40
---
Bogdan Bricelj
Waterlilies are also nice object for photos. Cropping and composition by Bunny seems me the best. Just a little bit more from the bottom. As Walter says thirds in both directions.

I'm not sure, what are distractions on lower left, but it would be good to remove them.

The blossom is a little bit unsharp, but you can improve.
&nbsp Posted: 06/26/2020 14:22:40
---