Bunny Laden
---
June 2020 - Bee
Original
About the Image(s)
My patio is full of coastal thyme, which is now in full bloom. The flowers attract hundreds of native honey bees. There are so many bees that it is easy to take photos of them. They do not care about people, just flowers, so I was able to get on the ground and close up to them.

Panasonic DC-G9 Lumix MFT; Lumix G MACRO 30/F2.8; 1/640 sec at f/11 ISO 400

In Lightroom cropped and adjusted exposure, then did selective adjustments (highlight, exposure) to the bee.
I sharpened with Topaz AI Sharpen. I upsampled with Topaz AI Gigapixel. In Photoshop I put the image over a copy of the image that was blurred using Gaussian blur filter. Then I erased through to the blur. Added a vignette using the Len Correction feature in Photoshop.

---
This round's discussion is now closed!
8 comments posted
Terry Campanella
Bunny, I love the honey bee and I love the flowers but somehow they seem to be competing for my attention. I am wondering if your crop is a bit too tight. I am also wondering if desaturating the flowers would help the bee pop more. I am excited about the clarity and sharpness of the bee. Another solution may be to limit the number of flowers and place a texture behind. I think this image has potential but just needs some tuning. &nbsp Posted: 06/12/2020 20:25:52
Bunny Laden
HI Terry, I agree that the flowers and bee compete for one's attention. Having the bee sharp doesn't seem to make a difference. If I desaturate or add texture this is no longer a nature image. If I crop too closely, the behavior isn't obvious. Frankly, I don't think the bee makes for a great color pictorial. I did a quick desaturation and I think the flowers are too busy no matter what. I think my lesson learned here is that I am capable of taking a close up of an insect with my macro lens but that I should choose subjects that have cleaner backgrounds. What do you think? &nbsp
Posted: 06/12/2020 20:55:36
---
Dr V G Mohanan Nair
Very nice macro image. The image is sharp and the composition looks good to me. You got a nice catch-eye too. Only distraction is the busy background. You can have a little more vignette. The desaturated image is not impressive and vignette is too strong. &nbsp Posted: 06/16/2020 13:09:39
---
Joan Funk
Great macro capture but too many distracting flowers. With all those bees around, hopefully you can find a bee with less distracting surroundings. &nbsp Posted: 06/16/2020 13:20:10
---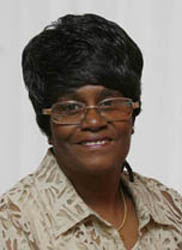 Kathleen Sims
Great photo of the bee and you even got the catch light in the eye. I agree that there are too many flowers. Hopefully you have other flowers in your yard and can catch a bee on one single large flower in bloom. The suggested vignette ruins the image. &nbsp Posted: 06/17/2020 13:12:59
---
Walter Naumann
I like the bee with the flowers as you cropped. The flowers provide context and the colors are complementary. Blurring of near and far is good too. Good sharpness and eye catch light. A winner. &nbsp Posted: 06/24/2020 11:43:51
---
Bogdan Bricelj
I like you bee with flowers, that are it's nature environment. The crop could be a little bit wider. Image is very sharp.

You must know, that with your processing the image is not for nature division. Blurring and vignette are not allowed there.

Complete desaturation of flowers is of course not good. But you can desaturate background just a little bit. That's allowed also in nature division.
&nbsp Posted: 06/25/2020 16:33:24
Bunny Laden
Thanks for your comments Bogdan. I wasn't considering this for nature division. Bees never look as if they are "doing" anything exciting enough by themselves. &nbsp Posted: 06/25/2020 17:57:43
---