Dr V G Mohanan Nair, APSA, QPSA
---
May 2020 - Mini Adventure park
Original
About the Image(s)
This image was taken in March 2019 at Kasauni, one of the foothills of the Himalayas. The image was adjusted using photoshop - levels, saturation, shadows and highpass filter. The intensity of the red spot was selectively reduced. Finally topaz denoice was used for more clarity. Camera - Canon EOS &D, F-stop - f/13, Shutter speed 1/500sec, ISO-200.
---
7 comments posted
Bunny Laden
Mohanan, I enjoy seeing different countries' approaches to adventure parks and playgrounds. This one is colorful and has a spectacular view of the Himalaya.
To my eye, the mountains in the original look more natural to me because of the haze in the air. Haze gives a lack of detail that, for me, creates a feeling of depth. I think the adventure tower looks a bit crooked. Yet the horizon looks straight.
You might consider using layers to separate the background from the foreground and then making selective adjustment to the foreground. Here is something that I did very, very quickly just to illustrate what I mean. &nbsp
Posted: 05/08/2020 17:42:29
Dr V G Mohanan Nair
Thank you. It looks better. &nbsp Posted: 05/11/2020 01:38:47
---
Terry Campanella
What wonderfully vivid colors there are in the adventure tower and how equally wonderful the colors of nature are in the scenery behind. I think that Bunny's adjustments are spot on for making both of the elements tell the story. I do think I would have left in more of the sky in Bunny's version. I will need to put this location on my life list. Thanks for sharing! &nbsp Posted: 05/18/2020 14:21:02
---
Bogdan Bricelj
Nice sight to Himalaya! I like Bunny's tonal corrections to see the image more natural. And I agree to Terry to leave more sky. I think Mohanan's crop is quite good. &nbsp Posted: 05/19/2020 07:25:34
---
Walter Naumann
Good contrast between manmade color in the foreground to snowcapped mountains in the background. Perspective crop tool in Photoshop can straighten the tower without tilting the horizon. &nbsp Posted: 05/19/2020 16:07:20
---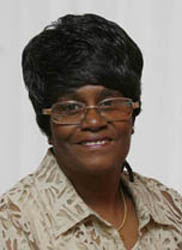 Kathleen Sims
Very picturesque location shot. I think the shadow areas could use more work. It's nice seeing ideas on how to capture difficult locations and subjects. &nbsp Posted: 05/20/2020 06:22:16
---
Joan Funk
You saw the possibilities in the less-than-compelling photo you took, and processed it into a quite compelling image. Gone is the dark, drab foreground and flat, lifeless background. You breathed life into both with your editing. The foreground colors and lighting are terrific. For the mountains in the background I would take down the whites a bit. They look unnatural to me.

Walter's suggestion to use the perspective crop tool in Photoshop to straighten out the cart is a good one. I had to look it up, and it's just what I need too for straightening large objects in some of my photos. Thank you, Walter. &nbsp Posted: 05/23/2020 16:01:46
---
Please log in to post a comment