Joan Funk
---
May 2020 - Motocross Racing
Original
About the Image(s)
We went to Daytona Beach, Florida early this year to see the motocross racing. It was great fun to watch and to photograph. The jumping was awesome.

I took this image with my little Sony RX100 M6 around noon with the following settings: 1/800 second at f/4.5, ISO 125, with my 24-200 lens at 49mm.

In Lightroom I cropped and rotated, then decreased Shadows, and increased Texture and Clarity. I edited in Topaz AI Sharpen using the Focus setting.
---
6 comments posted
Bunny Laden
Joan, I love how you captured the arc of movement of these racers. I can feel the energy and hear the engines. The adjustments you made were done well. I'm wondering if there might be a way to bring the racers more to the foreground and deemphasize the empty stands and the chain link fence. I did a very, very quick attempt that makes the background B&W and blurry. I also remove the man at the bottom right and that other object (a dinosaur?) and cropped it. I'm not sure that the approaching rider adds to the story. As you can see, my quickness resulted in a poorly done mask, but I think you can get an idea of what I'm suggesting. &nbsp
Posted: 05/01/2020 14:04:33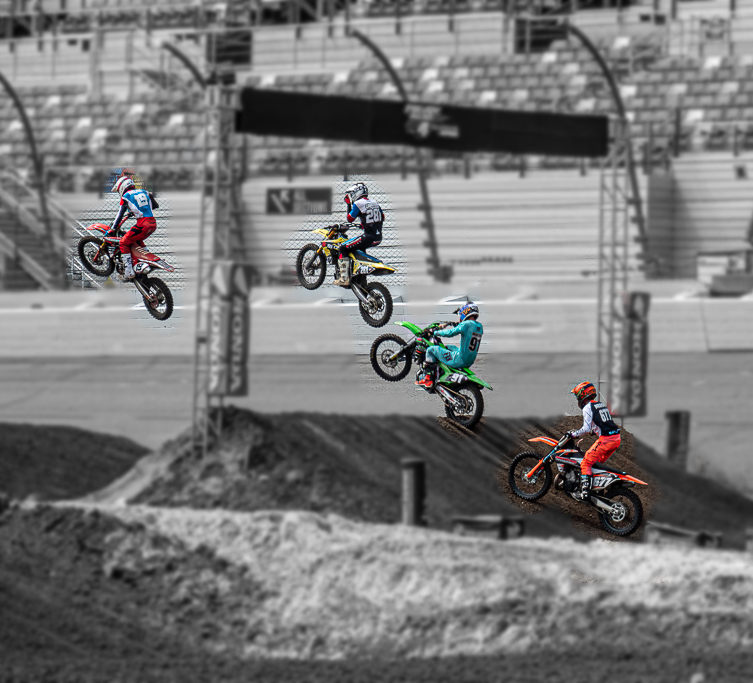 ---
Terry Campanella
Joan, what great action you captured! I've been in this area of Florida many times but never took in a race. I am torn with which version (your's or Bunny's) I like better. Each tells a totally different story. In your version, I love the fact the colors of the seat echo the colors of the racers and the bikes. I think the men in the bottom left add to the story. I would leave a bit more room on the left so that the additional men do not seem so cramped. &nbsp Posted: 05/18/2020 14:31:43
---
Bogdan Bricelj
Joan, I wanted many times to photograph motocross, but haven't got an opportunity. I didn't imagine, that racers go so tight one after another.

The problem of this photo is surely too busy background, so we don't see the racers. Bunny solved this perfect for PID division. But it doesn't go in PJ.

The main problem in all the races is to find a good position for capturing with clear background. &nbsp Posted: 05/19/2020 08:45:41
---
Dr V G Mohanan Nair
Nice action shot. The image is sharp with good lighting. I don't know why you rotated the image clockwise a little. The pillar at the jump point looks tilted in the final image. The colorful background is a distraction. I would have trimmed up to the back board from the top and a little from bottom, making it panorama view. Then you get a nice diagonal composition with less distraction of the background. &nbsp Posted: 05/19/2020 13:31:11
---
Walter Naumann
I like the way you picked a time when the riders were separated. Background color could be desaturated and/or blurred. &nbsp Posted: 05/19/2020 16:11:14
---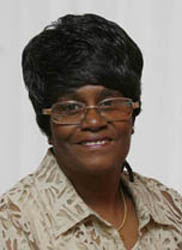 Kathleen Sims
I think this is an excellent PJ shot but I like the tighter crop by Bunny, however, changing the background to B/W does not improve the image. I like sporting events but it's very difficult to get close enough to get that "magazine" shot so you did a great job. &nbsp Posted: 05/20/2020 06:50:29
---
Please log in to post a comment