Bunny Laden
---
May 2020 - The Mask
Original
About the Image(s)
Panasonic Lumix DMC-FZ200; 1/640 sec at f/4.0; 29.2 mm (Not sure what the 35 mm equivalent is); ISO 100

Although I took this image a few years ago in San Pedro de Atacama, Chile, I thought it would be a good candidate for me to practice some Photoshop skills. I used a high-end consumer super-zoom camera that came with a built-in Leica lens. When I took this image, I did not have Photoshop nor the technical knowledge to perform any of the processing I did this month. I am glad that I revisited the image.

I created a blurred background layer in Photoshop. In another layer, I used the select subject feature to isolate the masked person. I added some of the hair back into the subject to make it look more realistic. I applied a high-pass filter to sharpen the subject. I then added a layer to lighten selected areas of the mask, including the eyes. I straightened the image. I considered keeping the subject off-center, as in the original, but decided that this sort of image was better to be centered. So I cropped it. What do you think?
---
8 comments posted
Joan Funk
Wow, Bunny, that is quite a mask. And what a transformation you made with your more recent Photoshop skills. The original was a good shot but not "Wow."

You handled the background well, and the hair, sharpening, and lightening of the dark areas. I'm glad you made the decision to center the image. &nbsp Posted: 05/01/2020 14:23:35
---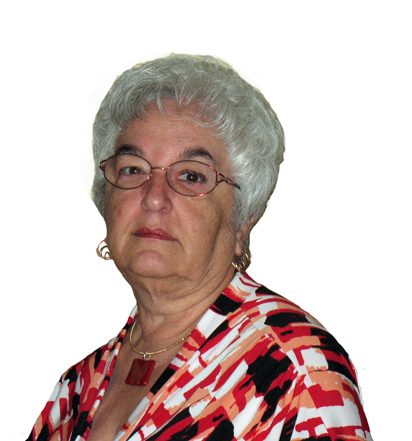 Beverly Caine

(Groups 48 & 80)
Visiting from 48 & 80
Phenomenal result. I wouldn't want to run into this on a dark night. &nbsp Posted: 05/02/2020 21:16:36
---
Terry Campanella
Bunny, this is a GREAT image. I can't believe the hair detail you where able to capture even with the blurring you did to the background. Great detail, great color, great capture! Thanks for sharing. Keep up the Photoshop learning...it is really making a difference. &nbsp Posted: 05/12/2020 16:26:57
---
Bogdan Bricelj
Bunny, your mask is terrifying. And your processing is perfect. Central composition is good.

How to get your camera's 35mm equivalent? Make a photo in wide angle. My wife has a similar camera FZ-100. It has like yours 25mm equivalent. Look at the focal length in your software it is 4,5mm. If your zoomed photo has focal length, for example, 18mm, you divide it with 4,5mm. In that case zoom is 4x. You multiply wide angle (25mm) with zoom and get 35mm equivalent - 100mm. &nbsp Posted: 05/19/2020 08:32:10
Bunny Laden
Thanks Bogdan. &nbsp Posted: 05/19/2020 09:33:18
---
Dr V G Mohanan Nair
Interesting colorful image. I liked your post processing. The blurred background looks nice with the sharp hairs. The subject is sharp with nice lighting. Good work. No suggestions. &nbsp Posted: 05/19/2020 13:14:01
---
Walter Naumann
An in your face image and as such is good centered. Good post processing with hair selection. &nbsp Posted: 05/19/2020 16:09:05
---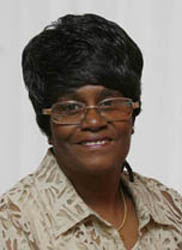 Kathleen Sims
Great mask shot. If you are going to print this image, may I suggest, clone out the hair completely and clone in the wooden background on the right side and place it on a layer for the left side. I agree your post processing is excellent. &nbsp Posted: 05/20/2020 06:33:20
---
Please log in to post a comment