Bogdan Bricelj, MPSA, GMPSA, EFIAP/p
---
January 2020 - Peaceful Lake Bled
Original
About the Image(s)
Less then half hour drive from my home is another very attractive and popular photo point, Lake Bled with small island on the middle and church on it. My wife and I go there often: in sunshine, mists, storm, snow. An hour long walking around the lake usually take us a whole day. We don't hurry. We stop and make photos when we wish. We are looking for water birds.

We have captured many photos in Bled through the years. This time it was interesting due to sky without clouds and very calm water. It's really like a mirror.

Nikon P900, 35 mm on built in lens, ISO 100, F7,1, 1/400 s shutter priority crop, gradient filter, adjusting sliders in Lightroom.
---
This round's discussion is now closed!
8 comments posted
Joan Funk
Beautiful photo. You are so lucky to have such wonderful scenery nearby. Great capture of the mountains and island reflected in the lake. Good adjustments, but 2 comments:

1. I prefer the blue sky in the original. I think the edit is too saturated.

2. I would dramatically crop the bottom of the photo, and a little off both sides. I think this is a case where the rule of thirds would be best observed. My feeling is that there is too much water on the bottom, and the horizon would be more interesting just a little more than â…" up the photo. (You have followed the rule of thirds horizontally, and the church spire is perfect on the right third line.) &nbsp Posted: 01/09/2020 15:59:56
Bogdan Bricelj
Thank you, Joan! Here I've used the rule, that with reflections the image can be quite symetrical. But I think, that I will cut some sky and water to get more panoramic view. Perhaps there's too much sky. &nbsp Posted: 01/17/2020 16:10:17
---
Walter Naumann
A beautiful scene. You are fortunate to live is such a beautiful area. It is a stretch to find anything to improve, but I would crop the sides and the bottom a little to get closer to thirds is both directions. Interestingly I wrote that before I read Joan's comments. I think the editing is fine. &nbsp Posted: 01/10/2020 18:12:29
---
Terry Campanella
WOW..... I think this is a GREAT image. Your cropping and color adjustments are spot on! I am putting this place on my bucket list.... &nbsp Posted: 01/12/2020 19:43:13
---
Dr V G Mohanan Nair
Great image. The image looks colorful and sharp with nice lighting. The reflections look nice. I would have cropped from bottom and right side of the image. The saturation of blue color of the sky, to me, is over saturated. &nbsp Posted: 01/16/2020 12:05:14
Bogdan Bricelj
Thank you all for your comments! Yes, my Nikon has blue color too strong. I usually desaturate it a little bit. &nbsp Posted: 01/17/2020 16:12:49
---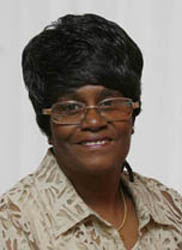 Kathleen Sims
It's a great shot of a beautiful place. As shown I see two images... one is a great mountain scene and the other is a great shot of a church surrounded by water. I probably would have cropped of the entire right side of the church where the steps touch the water and cropped a little water from the bottom just below the reflection of the church tower. Your adjustments in Lightroom are spot on. &nbsp Posted: 01/16/2020 17:07:45
---
Bunny Laden
I love the symmetry of this image and how the red-orange roofs complement the blue sky and lake. Great reflection in the lake. You might consider a 16:9 crop, which would give the image a more cinematic quality and put the viewer's focus more on the mountains and buildings. &nbsp Posted: 01/24/2020 12:54:25
---