Terry Campanella
---
January 2020 - Taking A Break
Original
About the Image(s)
With the smog, as well as the hustle and bustle of Santiago below, this couple takes a break to enjoy a game of Chess high above on San Cristobal Hill. This beautiful location is 2,890 feet above the city and is filled with gardens and winding paths. It offers incredible views of the city below.

Taken with my Nikon D 5200 on Manual Mode, Lens 55-200; Focal Length 35 mm, Speed 1/250 sec., F/8, ISO 320. Post editing was done in Photoshop and Nic. Editing Process: adjusted white balance, highlights, clarity, de-haze. Toned down some of the background distractions using Burn and Paint tools. Used Nic program to adjust color and further soften the city. Cropped to eliminate too much ground and too much city. Added a vignette.

My questions:

Does this crop work to enhance the image?
Did I tone down the brightness of the scene too much?

---
This round's discussion is now closed!
8 comments posted
---
---
---
Joan Funk
Love this image. The people playing chess on the hill have a lovely soft background to set them off. Beautiful job of editing the background.

I would have preferred to have the whole bike in the photo, but you can't have everything. &nbsp Posted: 01/07/2020 12:19:25
---
---
---
Walter Naumann
Interesting human interest story. I would crop a lot from the right. The bicycles add to the personality of the people. Good editing of the background. &nbsp Posted: 01/10/2020 19:14:06
---
---
---
Dr V G Mohanan Nair
Beautiful story telling image. Your editing looks great. I too prefer to crop a large portion from the right side. It is unfortunate that you missed the complete picture of the bike. Was there any distracting objects on left side near the bike? &nbsp Posted: 01/16/2020 13:09:59
Terry Campanella
Yes, unfortunately someone was standing next to the bike, so I did not include it. I will attempt cropping the right side &nbsp Posted: 01/16/2020 14:52:03
---
---
---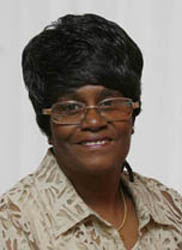 Kathleen Sims
Thanks for explaining why you did not show the entire front wheel of the bike. Great shot.... I like the mood. The guys playing chess adds interest. All the adjustments you made are fantastic. &nbsp Posted: 01/16/2020 18:16:04
---
---
---
Bunny Laden
I like the crop but I want to move the scene to the left so that I can seen the bicycles, which seem to be part of the story. The tonal quality of the image is quite pleasing to me, as it puts my focus on the darkly clad bicyclers and what I see of the bicycles.

I understand why you didn't show the all of the bicycles. Would it have been possible to ask that person to move away for a moment? &nbsp Posted: 01/24/2020 13:58:04
---
---
---
Bogdan Bricelj
I like the story of the photo, sharp foreground and background in mists. Your processing is good.

Like other members I miss the whole bicycles. The players should be on the right side. When somebody is in my scene I usually wait to go out. The pair perhaps remained there for a long time. &nbsp Posted: 01/25/2020 16:52:21
---
---
---
Terry Campanella
All great suggestions. Can't wait to try flipping to see how it looks with players on the right.

Thank you! &nbsp Posted: 01/27/2020 09:01:24
---
---
---