Terry Campanella
---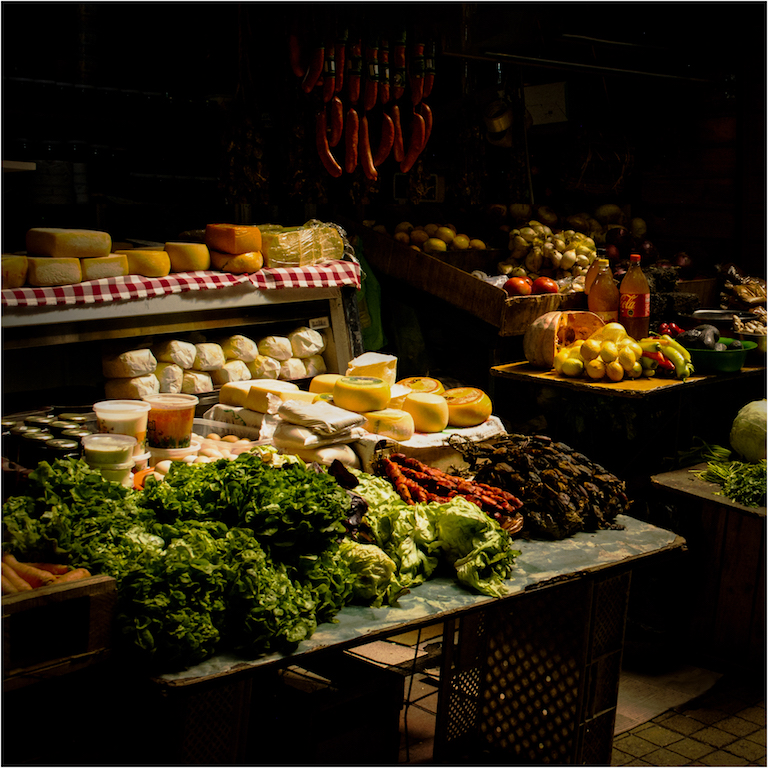 December 2019 - Purto Varas Market
Original
About the Image(s)
Taken with my Nikon D 5200 on Manual Mode, Lens 18.0 - 55.0 Focal Length 32 mm, Speed 1/320 sec., F/7.1, ISO 640. Post editing was done in Photoshop. Editing Process: adjusted contrast, white balance, black balance, highlights, clarity, de-haze. The post processing was done in Photoshop. I thought that the lighting in this venue was perfect for setting a mood however the composition was a challenge. I felt that the sausage hanging were important so I moved them lower and then cropped image to a square eliminating the person who walked into the shot just I was taking it. I also did the following: adjusted lighting, added a vignette, added a white border.

My questions:
Does this composition work?
Are the whites too blown out?
---
This round's discussion is now closed!
5 comments posted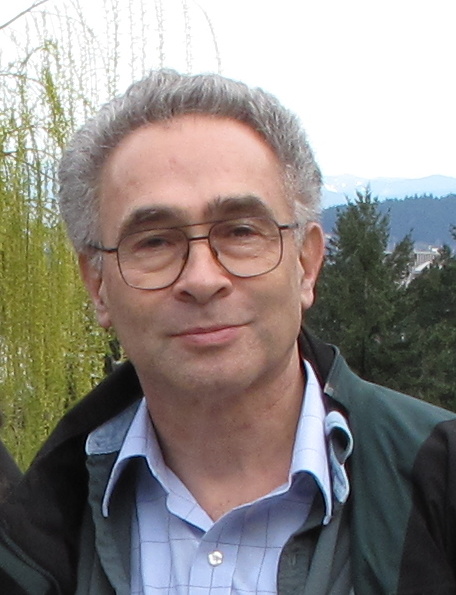 Stephen Levitas

(Group 32)
I like everything you have done with this, starting with your original. You have made it into a beautiful still life. The lighting is great, so is the vignette and border. The found arrangement of still life foods is very tranquil. Good idea about moving the sausages. Good eye and good job.
My only suggestion is to get rid of the plastic crate holding up the table, and maybe the half-melon, like this. &nbsp
Posted: 12/05/2019 15:56:57
---
Bunny Laden
Food stalls are such interesting subjects! I like this one because of the variety of items-fresh vegetables, cheese, soda bottles, and the sausages. I do like what you did with the sausages and I want to see more of them. Have you considered bringing them out of the shadows a bit more?
The variation from light to dark, for me, adds a lot of interest and reminds me of an old oil painting of a still life. I would like to see more of the stall. The original photo had leading lines that made it seem as if the stall might go on and on. I am wondering if cropping it a bit less would help with your artistic goals? I agree with Stephen about the plastic crate, but I like the barrels and more vegetables!
I empathize with you about the person walking into your shot! It seems to happen too often, doesn't it? &nbsp
Posted: 12/12/2019 16:16:40
---
Terry Campanella
Both of you made great suggestions which I will definitely use to improve this image. Thanks! &nbsp Posted: 12/14/2019 09:09:58
---
Bogdan Bricelj
Interesting still life! Whites are not blown out. Darks are to dark. You should doge them with shadows. I agree with Stephen to crop out the bottom part.

When I process in Photoshop I make crop, shadows/highlights if necessary, then levels and curves. I never change the contrast itself. And I'm satisfied with WB of my camera.
&nbsp Posted: 12/20/2019 16:27:23
---
Dr V G Mohanan Nair
Interesting image of a food stall. The image looks like a painting. Your post processing is good. I think you can use shadows/highlights option to bring out details blown out areas. To me, the images needs a little trimming on the bottom side. Include full melon on right side or completely trim it out. &nbsp Posted: 12/22/2019 01:25:54
---