Joan Funk
---
December 2019 - Palouse
Original
About the Image(s)
South of Spokane WA is a beautiful and unique area of farmland in gently rolling hills known as the Palouse. We were at the top of the Steptoe Butte at the golden hour to take photographs of the rolling hills. Because of the elevation, I was taking photos from a distance, and even though I was zoomed way in with my 18-200 telephoto lens, I still did significant Lightroom cropping to get the scene I wanted.

I took 3 bracketed photos at -3/10 EV, -1 3/10 EV, and 7/10 EV, and combined them in NIK HDR, then cropped, brightened, and sharpened the HDR image.

I am using the middle bracketed image as the original, and after it's posted, I'll try to add the other 2 of the set in a comment, since the 3 photos were requested last time I used HDR.

---
This round's discussion is now closed!
5 comments posted
Bunny Laden
Joan, you did a terrific job capturing this country scene. I like the range of colors and the detail. The contours of the plowed fields and the gentle slope of the land add interest. Good choice on the crop. &nbsp Posted: 12/12/2019 16:00:16
---
Terry Campanella
Joan, this image has it all: Great leading lines, interesting landscape features and great coloring. I agree with Bunny, your choice of cropping really makes this image work. It reminds me of a Vincent van Gogh painting. Thanks for sharing! &nbsp Posted: 12/14/2019 09:15:25
---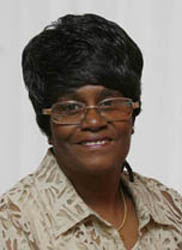 Kathleen Sims
WOW... what a difference your post processing made. Your image looks more like a painting than a photo. There is so much detail that cannot be seen in your original. There is a vast difference in the depth of field, the textures and the range of colors. Exceptional image. &nbsp Posted: 12/19/2019 22:46:32
---
Bogdan Bricelj
Nice landscape with beautiful colors. Your processed image is much better then original. I would just make not so tight crop to include the hill above the house and a bit more on the bottom.

The image is really sharp.

&nbsp Posted: 12/20/2019 16:00:00
---
Dr V G Mohanan Nair
Very nice landscape image. Your post processing is excellent. To me, the composition, lighting, sharpness, cropping and colors look very good. You may think about including a little more on the top up to the trees &nbsp Posted: 12/22/2019 00:55:08
---