Bunny Laden
---
November 2019 - Susie Evyagotailak Explains a Thule Sod House (Tasiusaq, Greenland)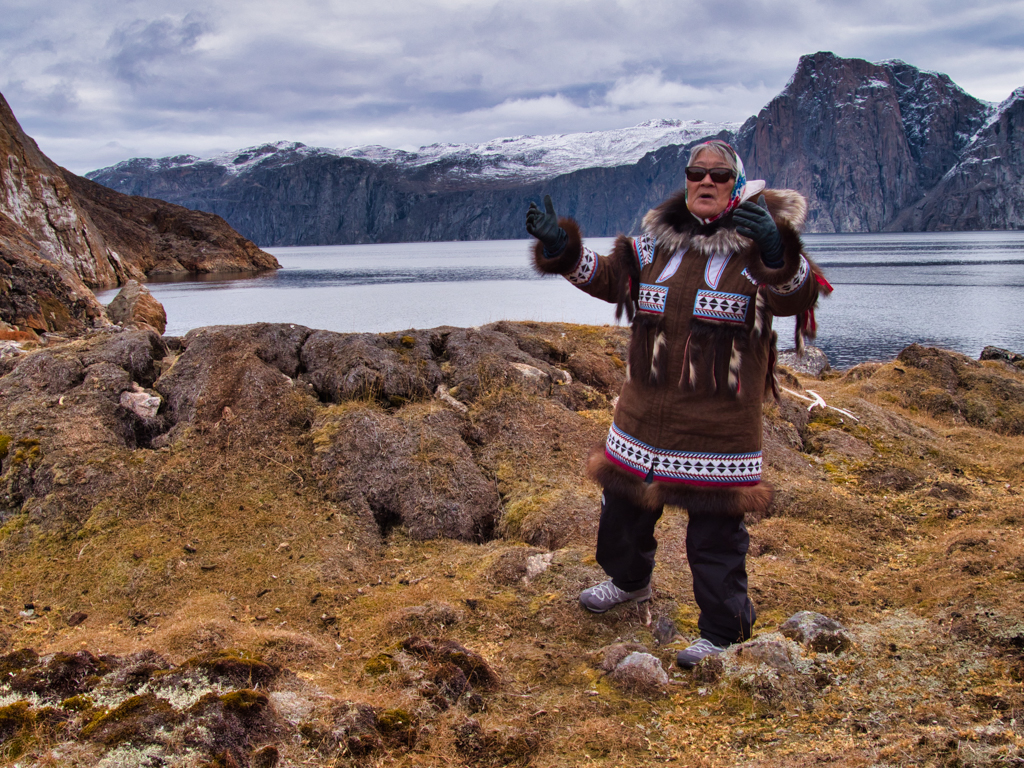 Original
About the Image(s)
I took this image during my recent voyage through the Northwest Passage. Susie, an Inuk women was one of our guides. The lumpy ground you see is the remains of a Thule sod house. She explains how the Thule (which are the distant ancestors of her people, the Inuit) lived close to water rich with marine life. Although it was a cloudy day, it was a bit bright due to reflections, and Susie needed to wear sunglasses.

In Lightroom, I used local adjustments to brighten Susie and make her stand out. She makes her own clothes, and I wanted to make sure people could see some of the detail. Globally, I straightened and then brightened the image and adjusted temperature and tint to get the colors to match what I remember. My goal was to communicate the dramatic landscape.

MFT Lumix, 19 mm, 1/125 sec at f/13.
Please log in to post a comment