Kathleen Sims, APSA
---
August 2019 - Pelican Waiting For A Fish
Original
About the Image(s)
This photo was taken two weeks ago in Florid with my I-Phone 6S. Post processing was done in Photoshop CC.
I first selected and cloned the dock out and replaced with water using the content aware tool. Next I cloned out the clutter on the dock the bird was standing on. I made a few exposure adjustments in hue and saturation, then sharped and added a border.
---
This round's discussion is now closed!
8 comments posted
Bunny Laden
Kathleen, The pelican is such a beautiful bird. You managed to capture a great pose. To my eye, the removal of the clutter isn't effective because I can see artifacts from the cloning and removal processes. I think I would prefer to see the black bag on the dock over the removal artifacts. I don't use Photoshop, but some of our other experts might have some tips for making the removal look more natural.
You might consider using a 16:9 crop, which, with a little vignetting, would take care of the back dock. &nbsp
Posted: 08/10/2019 09:49:08
---
Bogdan Bricelj
The pelican and it's pose are fine. Tones of the bird are well processed, just the sharpness is not good enough. Dock is too bright so catching the viewer's attention. You can darken (burn) it. There's also not enough space in front of the bird.
&nbsp Posted: 08/11/2019 08:06:22
---
Terry Campanella
For a phone capture, you did a great job of capturing the action of this bird. Did you know that you can add space in front by using the crop tool to expand outside of the image. Once that is done, you can clone in additional space. I do like the coloring on the original more that your edited which seems a bit too saturated for me. Removing and replacing part of an image take a lot of experimenting and practice. Thanks for sharing! &nbsp
Posted: 08/13/2019 17:22:55
---
Walter Naumann
Good image of a wings spread pelican. I agree more space is needed in front of the bird, either in the original shot or by extending the canvas and content aware fill. I think it is unnaturally over saturated. A beautiful bird image. &nbsp Posted: 08/14/2019 23:53:05
---
Joan Funk
I agree - you got a beautiful bird in a great pose. I would leave in the upper-right dock and the bag in the lower right - I think they add interest, and just crop off the top of the image so that the space above the pelican is the same as the space below - and take off a little of the left side to give the look of more space in front of the bird. &nbsp Posted: 08/15/2019 17:50:58
---
Dr V G Mohanan Nair
Beautiful bird and nice pose. The side lighting is good and gives the specific character of the head and beak.To me it looks like the post processing was done in a hurry, specifically at the left corner. I have another suggestion to avoid the distraction on the left side. Kathleen may be remembering Charles Blume, who was a member in this group during 2009. In March 2009 he used a method called 'leaning out' to put some portion of the image outside a frame. This can be used here. I just tried a quick one with the original you supplied. The original file was small hence the quality is not that good for further processing. Still tried. (I forgot to add more space at bottom and an outer frame)
(I kept a record of Charles' instruction and if anybody is interested, I can copy the file by mail.) &nbsp
Posted: 08/16/2019 03:48:54
---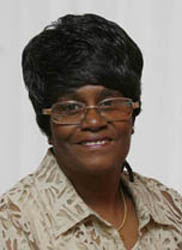 Kathleen Sims
Yes, my posting was done in a hurry. I'm still in FL taking care of my very ill brother. I wanted to continue to support our Group so I'm doing the best I with the resources and time available. I do remember/ and forgot this process. Your image is a good reminder of how well it can improve a photo. Thanks for the suggestion. Please send me the file. &nbsp Posted: 08/16/2019 09:39:32
---
Bunny Laden
I love Mohan's suggestion. It really makes that beautiful pose look terrific. &nbsp Posted: 08/17/2019 12:22:41
---