Terry Campanella
---
August 2019 - Dance Like No One Is Watching
Original
About the Image(s)
I could not help but see the humor in this image as this chicken seemed to dance as others in the background looked on. The challenge was to do something other than blur the background so that both characters would stand out.

Taken with my Nikon D 5200 on Manual Mode, Lens 55.0-200 Focal Length 55 mm, Speed 1/320 sec., F/6.3, ISO 800. Post editing was done in Photoshop. Editing Process: adjusted contrast, white balance, highlights, clarity, de-haze, vibrance and saturation. Added a larger catch light to eye, lightened the rooster in the background and added some additional detail to his eye. I then converted image to a black and white and selectively brought back the red and yellow on face and feet.

My questions:

Would blurring the background have added to this image?
Is the visibility of the rooster in the doorway enough to tell the story?
---
This round's discussion is now closed!
7 comments posted
Bunny Laden
To me, this image says "No one will notice that I'm stepping out." And it is humorous! I thnk your cropping was successful in putting the attention on the dancing chicken while still showing the onlooker. Good composition that, I think, succeeds in telling a story. To my eye, the background seems good as it is.

I like your selective use of color. I am wondering if you can bring out the chicken's eyes any more? They are quite small, so I'm not sure if that's possible. &nbsp Posted: 08/01/2019 14:38:21
---
Terry Campanella
Thanks for the positive feedback Bunny, I will try to enhance the eyes. &nbsp Posted: 08/02/2019 18:41:07
---
Bogdan Bricelj
Terry, interesting story! I would prefere some more darkening to the background the near chicken to stand out more. &nbsp Posted: 08/06/2019 16:46:01
---
Walter Naumann
Good story telling. I would prefer desaturating the grass some rather than converting it to monochrome. The building detail is distracting compared to the subdued observers. Chicken with an attitude. I like it. &nbsp Posted: 08/14/2019 23:54:40
---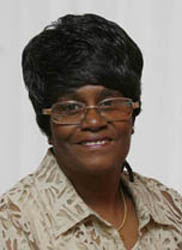 Kathleen Sims
I like your original. I would just crop the white area on the top right side. When you covert to monochrome and leave the red and yellow parts of the body, there is not enough snap to made a decent color image and it does not qualify as a B/W image. The original is a nice action shot of a chicken gone wild.
&nbsp Posted: 08/15/2019 16:28:18
---
Joan Funk
I love your dancing chicken and think you did a good job of making the onlooker pop. I like the square format. I would prefer to have the colors in the image, but with the greens darkened so they don't steal the show. &nbsp Posted: 08/15/2019 18:02:37
---
Dr V G Mohanan Nair
Nice story telling image. The chicken's pose looks good. The use of selective color on chicken looks good, but do not fit with the background. The blurring the background looks OK to me. I too prefer desaturating the background to some extend and giving a vignette to the image will make the chicken stand out. The cropping, to me, appears good for the composition. &nbsp Posted: 08/16/2019 13:34:10
---