Joan Funk
---
March 2019 - The Opera House
Original
About the Image(s)
I was in beautiful Galveston, TX recently, admiring all the old buildings that have been re-purposed, mostly for retail stores, when I came upon the Grand 1894 Opera House, which has been restored and is back in use as a non-profit performing arts theater. I talked the woman in the box office into letting me into the theater to take photographs, and was so pleased to be inside.

I took this photo at ISO 2000 because it was so dark inside, and handheld at 1/10 second, f/5.0, -7/10
EV, with my Sony A6300 camera. Using Lightroom Classic CC, I moved the Shadows and the Clarity sliders to the right, and then the Temperature slider to the left to remove the unnatural yellow cast, and corrected the perspective with a vertical Transform.
---
This round's discussion is now closed!
5 comments posted
Walter Naumann
A beautifully brilliant image. The seats at the bottom provide a good grounding or context. The curve on the right is good and dramatic. Consider cropping off the curtains on the left. If that makes the image too narrow for you, consider changing the image proportions. Then of course is would be not accurate. Just a crazy idea of mine. It is perfect as is. &nbsp
Posted: 03/10/2019 16:42:15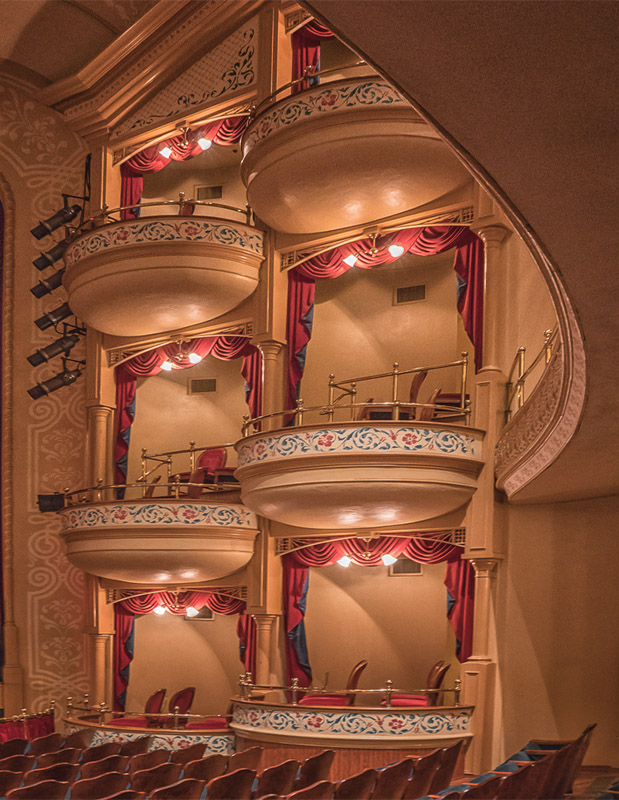 ---
Terry Campanella
Joan, I think this is a wonderful capture of the glory days of such a theater. I do like the way you cropped this image. To me, the inclusion of the curtains adds to the sense of the era. I have never used the vertical Transform option but now that I see how it makes a huge difference in the image, I will be sure to try it. Love the coloring, feel, cropping..... I feel like I am there. Thanks for sharing! &nbsp Posted: 03/13/2019 10:01:40
---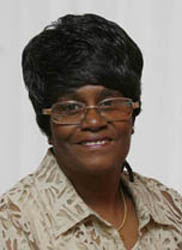 Kathleen Sims
I think you did a wonderful capture of an old theater. I do not agree with cropping out the drapes. I would prefer cloning in more drapes to cover the boxes/speakers that should have been placed behind the drapes. Not cropping out the drapes adds balance to the seating so you feel the grandeur of the space. I'm not sure I would have changed the sliders of the temperature settings. I like the rich golden tone in the original. You did a wonderful job enhancing the details in the stenciling of the artwork. The architectural curves in the design are beautiful, &nbsp Posted: 03/15/2019 16:27:46
---
Dr V G Mohanan Nair
Beautiful image. The image is very sharp for 1/10 sec speed and handheld. I liked the colors and perspective correction. The curve on the right side add nice depth to the image. I would also like to trim the curtain on the left side. &nbsp Posted: 03/17/2019 10:07:47
---
Bogdan Bricelj
Wonderful photo of the opera house. You have really steady hands for so sharp image with 1/10s. And no noise at so high ISO.

Good perspective and tone correction. But I prefer more reddish-golden tones of the original.

I would also trim the red curtain on the left. &nbsp Posted: 03/23/2019 16:41:58
---