Bogdan Bricelj, MPSA
---
June 2018 - Butterfly with Pearls
About the Image(s)
A week ago our club has taken place in an international photographers meeting in Serbia. It's 900 km from my home. We travelled by van.

We have got many beautiful and interesting things to photo. But one of the best for me was early in the morning on the field near our room. I've found some butterflies with dew drops all over their body.

Panasonic FZ-50, macro adapter Panasonic +2, ISO 100, F5, 1/500s, Manual, increasing contrast with levels and curves in Photoshop Elements.
---
This round's discussion is now closed!
6 comments posted
Dr V G Mohanan Nair
Beautiful image. The water drops on the butterfly looks interesting to me. The image is sharp with good lighting and nice background. There is sufficient space in front of the butterfly. Due to narrow field of depth, the left antenna of the fly is out-of-focus. Even though the fly is sitting on the flower, the proboscis is missing or may be hidden behind the legs. &nbsp Posted: 06/09/2018 03:33:59
---
Walter Naumann
Spectacular image. The violet flower could be desaturated and darkened to minimize distraction. &nbsp Posted: 06/12/2018 18:16:13
---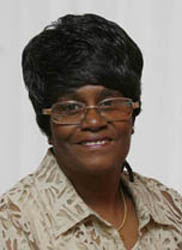 Kathleen Sims
Fantastic nature shot. Getting dew drops adds interest. You would have to make a selection to manipulate the colors in the flower which I believe would violate the rules for most nature competitions. I find the variations of colors in the flower natural, not distracting. &nbsp Posted: 06/14/2018 11:44:48
---
Barbara Athanasiou
What a nice sharp picture of the butterfly. My only correction would be to darken the flower as the pink is distracting to me. Great job.. &nbsp Posted: 06/16/2018 17:52:49
---
Beautiful image & Super Sharp. The flower which is out of focus in the FG distracts. &nbsp Posted: 06/17/2018 02:57:55
---
Joan Funk
Beautiful butterfly with dewdrops. As others have said, I too feel that the bright pink (and not sharp) flower in the front is distracting. If you make that the same color as the deep red in the other plants, it will just blend in. &nbsp Posted: 06/17/2018 16:19:55
---