Bob Legg
---
June 2020 - Lobster Shack 2019
About the Image(s)
This image "Lobster Shack 2019" was taken last year in Rockport MA. The shack supposedly to house lobster gear seems to now be a collection of no longer used gear. Flat lighting worked to reduce dark shadows. ISO 7.1, 1/500 sec, 44mm on 24-300 Nikon lens. Processed in Luminar 4.0 to enhance contrast and colors. I was tempted to remove the chair but didn't. Comments?

---
This round's discussion is now closed!
6 comments posted
Kirsti Näntö-Salonen
Dear Bob, what interesting details and vivid colors! To me, the most interesting area is in the left part of the picture: the window, the sign and the flowers, framed by the colorful markers/buoys. I was wondering what a tighter crop might look like, even a square. Of course it loses some information and becomes a different picture. In the square format, only a small portion of the chair would remain, and would have to be erased. What do you think?
&nbsp
Posted: 06/06/2020 15:44:07
---
Rick Finney
I'm Glad you didn't remove the blue chair. The chair and the lobster traps on the far right sed to add dimension to the otherwise flat image. Love the colorful bouies and the orange flowers in the old flower box. I like this image because it brings back memories of trip to Nova Scotia. &nbsp Posted: 06/06/2020 15:52:47
---
Bob Legg
Kirsti and Rick. I appreciate your varied views. I agree with both of you. By taking the image Landscape, I can crop it to square for a digital competition. For a print competition I won't have a choice. I only do standard opening mats.
Thanks &nbsp Posted: 06/06/2020 21:38:21
---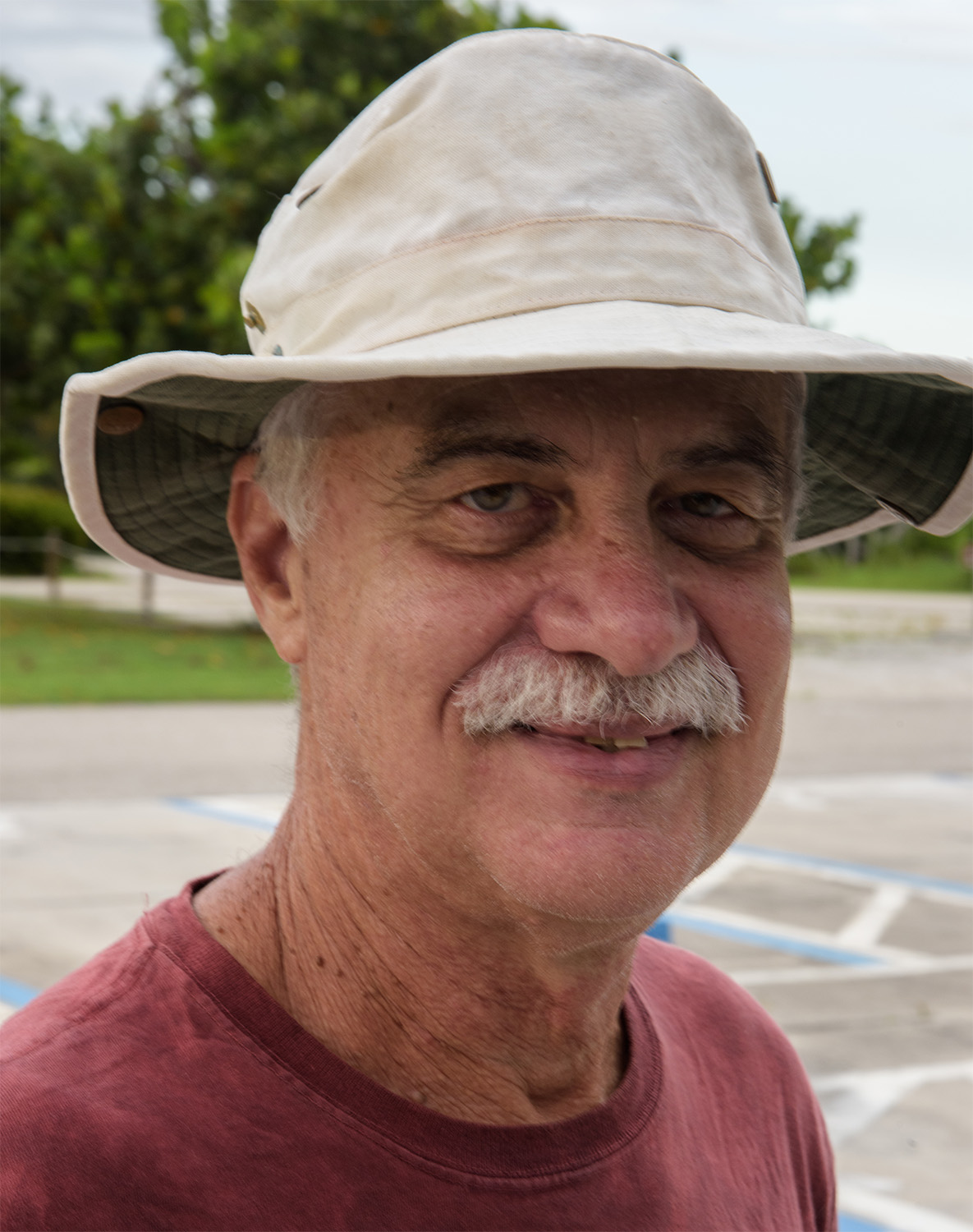 Larry Treadwell

(Groups 36 & 67)
Well, we both visited the same shack in the same year! Love this shot. The vivid colors make this really stand out. With the blues and the yellow to guide the eye of the viewer this has instant impact. Blue and Yellow and Complementary colors --these types of color automatically add real pop to an image. You made them work quite well. &nbsp Posted: 06/07/2020 18:47:28
---
Bob Legg
Well Larry. You get around for someone hangs their hat in Florida. Curious, did you put your lobster shack on a DD yet? As you can probably tell, I do Luv my saturated complementary colors. Thanks for the positive feedback &nbsp Posted: 06/07/2020 21:45:06
---
Joan Field
Bob,
This could be two photos, one more oriented toward pictorial (the cropping suggested by Kristi) and the other the entire photo as you took it The latter fives more of a feeling for the caretaker with the cheap blue chair and the addition of the lobster traps. The chair and lobster traps emphasize the complementary colors more, the blues and yellows. The photo as a whole gives me a much stronger feeling for the place, although pictorially, the square format is more pleasurable. You can user both. &nbsp Posted: 06/18/2020 14:37:52
---