Kirsti Näntö-Salonen
---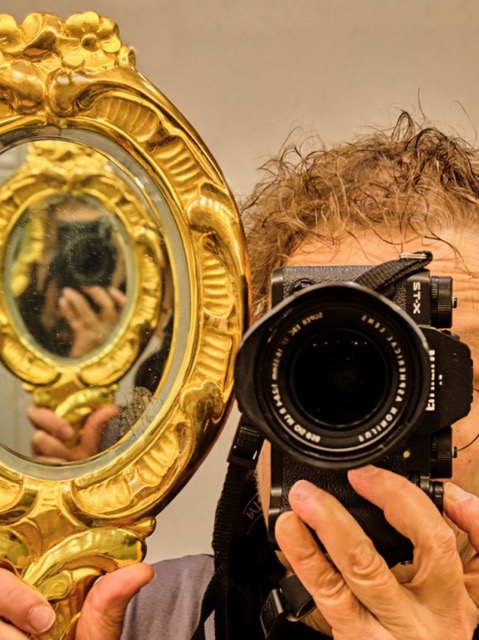 May 2020 - Alice's Mirror
About the Image(s)
Here are attached a short bio and an "head shot" that I am rather fond of. It is a product of a photo club assignment inspired by a Vivian Maier exhibition in Helsinki this spring.
---
9 comments posted
Joan Field
Hi, All, including Dristi, of course,
This is meant to be her headshot for her bio, not this month's entry. But it shows her creative spirit quite well. Please welcome her to our group. She is our first ever member from Finland! &nbsp Posted: 05/15/2020 13:18:35
---
Joan Field
Sorry, my typos are getting worse. I mean Kristi. &nbsp Posted: 05/15/2020 13:19:51
---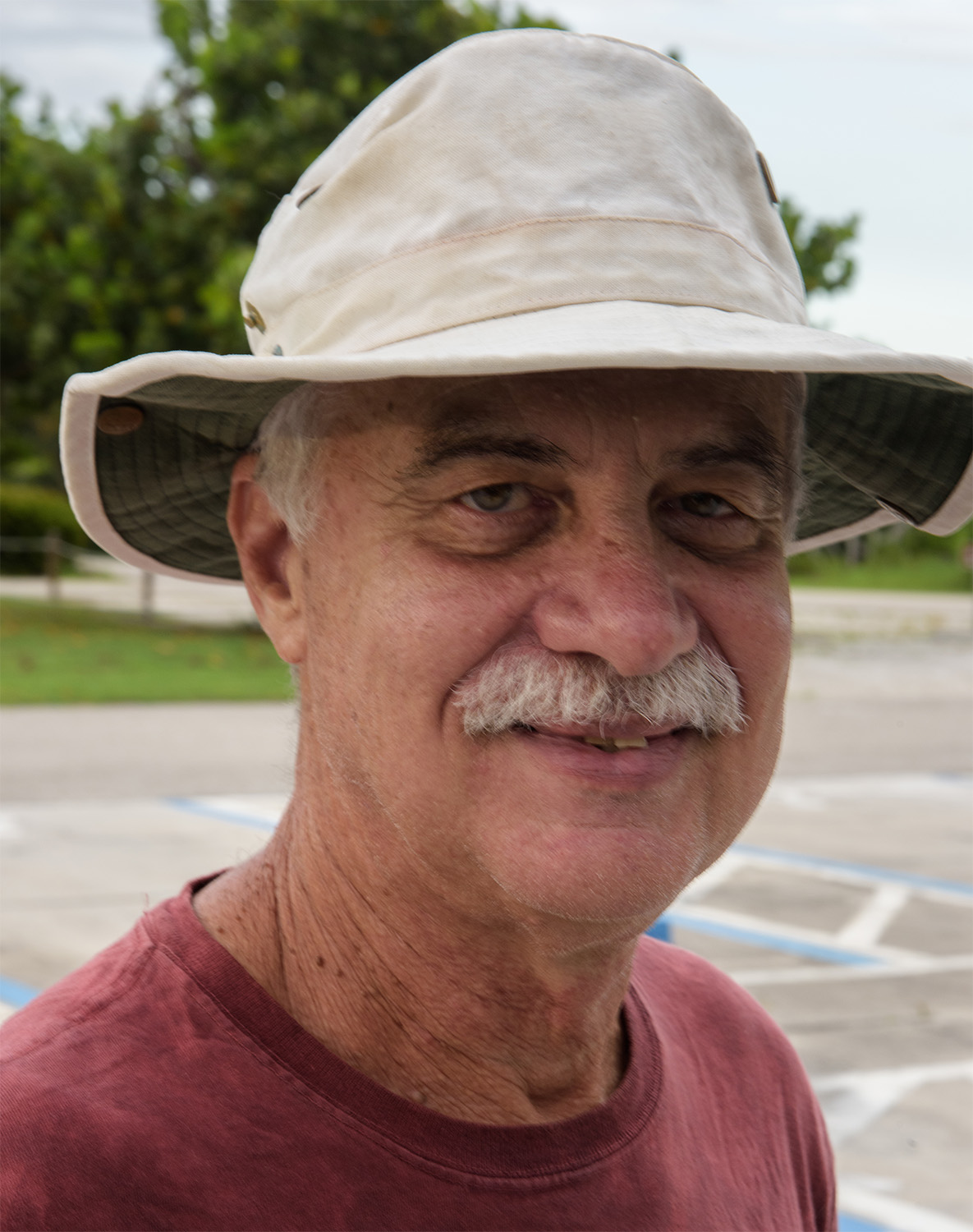 Larry Treadwell

(Groups 36 & 67 & 89)
This is a clever idea.
Recently I have had a need to photograph cameras, What i have found out is they almost always look better when the strap is removed before the photo is taken. For example in this image the strap block half of the face and at least to me it feel awkward. &nbsp Posted: 05/17/2020 14:07:05
Kirsti Näntö-Salonen
Hi Larry, thank you, a very good point! I may try it again minus the strap, if I can get the setup recreated - it was rather tricky with the angles and reflections! &nbsp Posted: 05/17/2020 14:39:23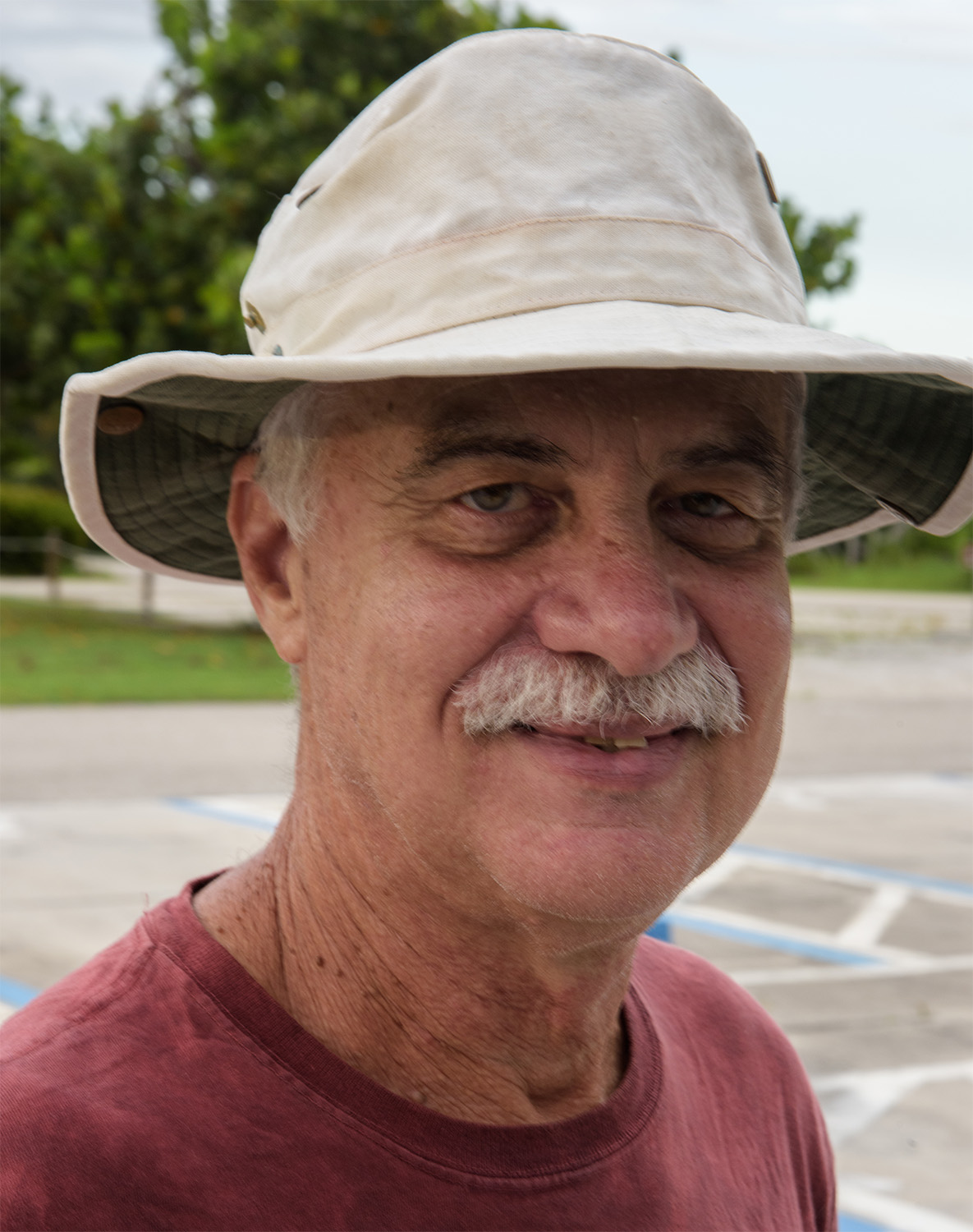 Larry Treadwell

(Groups 36 & 67 & 89)
It really is a clever idea. If you try it again try to get the full oval of the reflected mirror (just in inner mirror). Compositionally it looks incomplete.

I would never have noticed the strap if it not not recently plagued me on a project. Just experience talking. I know it is hard to think of everything when you are trying to creat something &nbsp Posted: 05/17/2020 17:22:25
---
Jeri Conklin
Hi Kristi, welcome to the group. So great words of wisdom from the members of this group will be presented. I have learned so much from this group. I like your photo idea and it is a neat shot. I too am bothered by the strap and the fact that the last mirror is blurry. I like the first mirror sharpness and your head sharpness, then it gets blurry. Reminds me of a tunnel shot. Were you holding the camera and shooting forward into a mirror with the 1st mirror capturing the hand held mirror which then reflected the blurry mirror? Very interesting concept. Thank you for sharing. &nbsp Posted: 05/26/2020 14:10:44
---
Bob Legg
Hi Kristi. Welcome to DD15. I tend to shoot most of my images outside, but I do find your image interesting. As I understand it you didn't originally plan for this image to come under review, but here it is. I like to look at the metadata (camera settings that digital images provide). They provide fellow photographers with info to potentially help answer some questions. I agree with those that like sharpness throughout your image and your iso, f-stop, shutter speed and lens mm might provide answers. I look forward to seeing your creative and landscape works. I also use Luminar 4 and really love the pleasant surprises they sometimes bring. Welcome. &nbsp Posted: 05/26/2020 17:09:26
Kirsti Näntö-Salonen
Hi Bob, Jeri and Larry, thank you for the warm welcome and great advice which I took by heart! Here is the result of another attempt, after a more daring balancing act on a chair by the bathroom mirror. The physical constraints of the space and problematic lightning seriously limited the options of composition, and it was quite tricky to get the angle of the hand-held mirror right. The ambitious aim was to create a Duane Michals -like impression of endless reflections.
I tried all the lenses we have in the family, but the original zoom 18-55 at focal distance of 50, f 11, 1/60 s seemed to work best. I decided to turn it black-and-white. The strap is off!
If you like this one better, I can ask Joan to switch it to my profile image, and, anyway, she also has in store a conventional head shot taken by my husband. &nbsp
Posted: 05/29/2020 00:43:10
---
Bob Legg
Well Kirsti, I'm impressed with your redo motivation. The suggestions of including the entire mirror in great focus (the f11 made a big difference), the 50mm of the lens created the least amount of distortion, the 1/60 speed was necessary in stopping any camera motion and you are steady enough on your feet to accomplish this balancing on a chair. I agree that the BW works great. I also think that you change of hair styles adds to the image, it's makes the image more "polished" and not a last minute thought. I certainly would ask Joan to swap out the gold one and use this. It screams of a very creative photographer. &nbsp Posted: 05/29/2020 19:48:41
---
Please log in to post a comment