Syed Shakhawat Kamal, QPSA
---
March 2023 - Sunrise in Gadisar Lake
About the Image(s)
This is one of the images of Sunrise I captured in Lake Gadisar during my last visit in Jaisalmer for the first PSA PG 2023. I used my Samsung Galaxy S 22 Ultra mobile phone camera for the images (It was a no-flash compulsory setting. It was done hand held & without gimbal capture) and Photoshop CS6 for editing (to crop the images and used some simple light and color adjustment before submission).

I hope you will enjoy the image and appreciate your feedback on it.
---
9 comments posted
---
---
---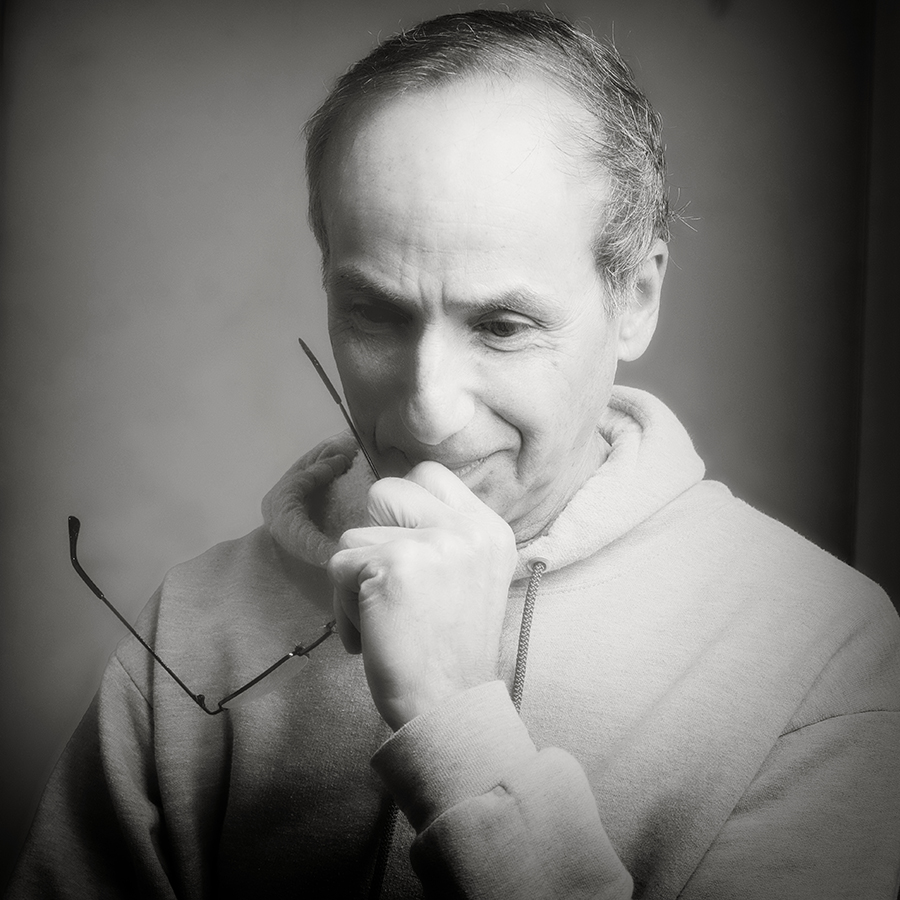 Lance Lewin

(Groups 24 & 83 & 87)
Good day, Syed. As I passed by, I saw this lovely image and decide to stay for a longer view.
A classic sunrise silhouette that is well balanced structurally.
One of dynamics I often see with hard-to-expose scenes like this is "Posturization": here, and a lot of times due to inaccurate post-production adjustments, a less than smooth transition from one color shade to the next is compromised.
A closer observation of the featured scene shows considerable Posturization throughout the sky, all emanating from the Sun.
One way to solve, or at least lesson this undesirable effect, is brightening the image through various means: the example I posted was altered in PSCC Camera RAW using various adjustment with color saturation and luminosity, and the Color Noise Reduction. However, proper exposure at the time the scene was registered through the lens is the best means of dealing with Posterization.
Download the two onto your desktop and view side-by-side to see the differences I refer to. Thank you, Syed.
Lance A. Lewin
PSA B&W Photography Mentor
PSA South Atlantic Area Membership director &nbsp
Posted: 03/10/2023 09:08:06
Syed Shakhawat Kamal
---
---
---
Darcy Johnson
Hi Kamal - Interesting comments from Lance re posturization. I could only see what he was talking about when looking at the thumbnail. I do think this sunrise image has good impact and color balance bringing a sense of calmness and harmony. A nice water reflection and attractive architecture also adds to the image's appeal. The sun's water reflection seems slightly blown out and if it were mine, I might have taken a little of sky off the top just to move the bottom of the tree line off the horizontal center. All in all a beautifully silhouetted, monochromatic image. &nbsp Posted: 03/13/2023 18:35:21
Syed Shakhawat Kamal
Hi Darcy,
Greetings.
Thank you for your feedback. I tried to edit the image as you have suggested, getting rid of the top part of the sky to alleviate the horizon. I hope you like the edit.
Thank you for your nice words about the image.
Cheers.
Kamal. &nbsp Posted: 03/14/2023 05:31:40
---
---
---
Gregory Waldron
Hi Kamal,
I think you have gotten some good technical feedback from Lance and Darcy. I think I agree with Lance's opening sentence, "I saw this lovely image, and decided to stay for a longer view". That sums up my reaction to your image. The quality of the image comes across aa a peaceful silhouette.
Nicely captured.
Best regards,
Greg &nbsp Posted: 03/14/2023 11:11:39
---
---
---
Tom Brassil
Hi Kamal.

Lovely shot, projecting a very peaceful calm scene, silhouette idea works well together with the reflection in the water giving a degree of balance, positioning the horizon near the centre also gives balance to the scene. Colour graduation works well on my screen. Altogether nicely set up shot.

I do see some halos around the top of the dome probably from your editing which you may choose to address and I agree with Darcy on the reflection of the sun in the water perhaps being toned down a bit. However altogether a very nice calming scene thanks for sharing &nbsp Posted: 03/15/2023 18:47:08
---
---
---
Karen Davis
Hi Kamal,

What a beautiful scene you have captured! I love the colors and the way you've captured that reflection in the water.

I agree with the prior comments about the halo around the dome and maybe toning down the brightness of the sun's reflection.

Two little nit-picks that you could easily clone out:
- there seems to be a little "dot" in the water to the left of the pole's reflection. I like the pole being there and reflected in the water, as it adds balance to the image. That little "dot" just bothers me.
- there is also a powerline to the left of the dome that I would eliminate.

Wonderful capture. Thanks for sharing!
Karen &nbsp Posted: 03/19/2023 19:44:32
---
---
---
Ingrid Lockhart
WOW - this is a gorgeous scene. The colors are wonderful and the architecture in silhouette is very interesting. On my initial viewing, the only thing that distracted me was the halos around the top of the building, and the blown out nature of the sun's reflection. My usual solution for the halo is to select the building, invert the selection, and then clone the darker sky color to eliminate the halo. A low opacity clone of the water color over the reflection will tone down it's blownout quality. Overall, I think this is beautiful image and deserves to be printed and framed! Ingrid &nbsp Posted: 03/20/2023 18:54:29
---
---
---
Xiao Cai
Hi kamal, A beautiful image, well done! I enjoyed it. Thanks for sharing! &nbsp Posted: 03/21/2023 08:20:29
---
---
---
Please log in to post a comment