Ingrid Lockhart
---
March 2023 - America @75mph Winter Series
Original
About the Image(s)
This image was taken at speed out of our car window while driving to Colorado to meet our new granddaughter, Margo, born on Feb 20. My goal was to capture the interesting rock formation. In post processing, I eliminated the post in front and the window glare spot, and then cropped to place the rock formation in a better compositional position. I also converted the image to black/white, brought up the shadows in the rock and replaced the sky. Of course, I also adjusted the levels and contrast to make the image more dramatic. We'll be returning to California on March 20, so maybe I'll find another scene worthy of submission.
---
This round's discussion is now closed!
14 comments posted
---
---
---
Tom Brassil
Hi Ingrid
Well captured more so from a moving car.
Well processed and I like the added sky with the sense of disappearing to a point in the distance, placement in the frame works well.
For your consideration, I would bring the blacks out a bit more to me it seems the mid tones are prominent. I took the liberty of playing with your image, attached, I will state that I like dark images so my version may not be to general taste.
You must be considering a book of your Car images soon.
&nbsp
Posted: 03/07/2023 23:33:28
Ingrid Lockhart
thanks, Tom. I've considered making a book with my 75mph hour images, but, instead, I've created a slide show for my website which I can add to as I find more shots that I like. We just returned from a trip to visit my daughter in Colorado, and I have some amazing snowy mountain images in my camera which I can't wait to edit! &nbsp Posted: 03/21/2023 16:09:26
---
---
---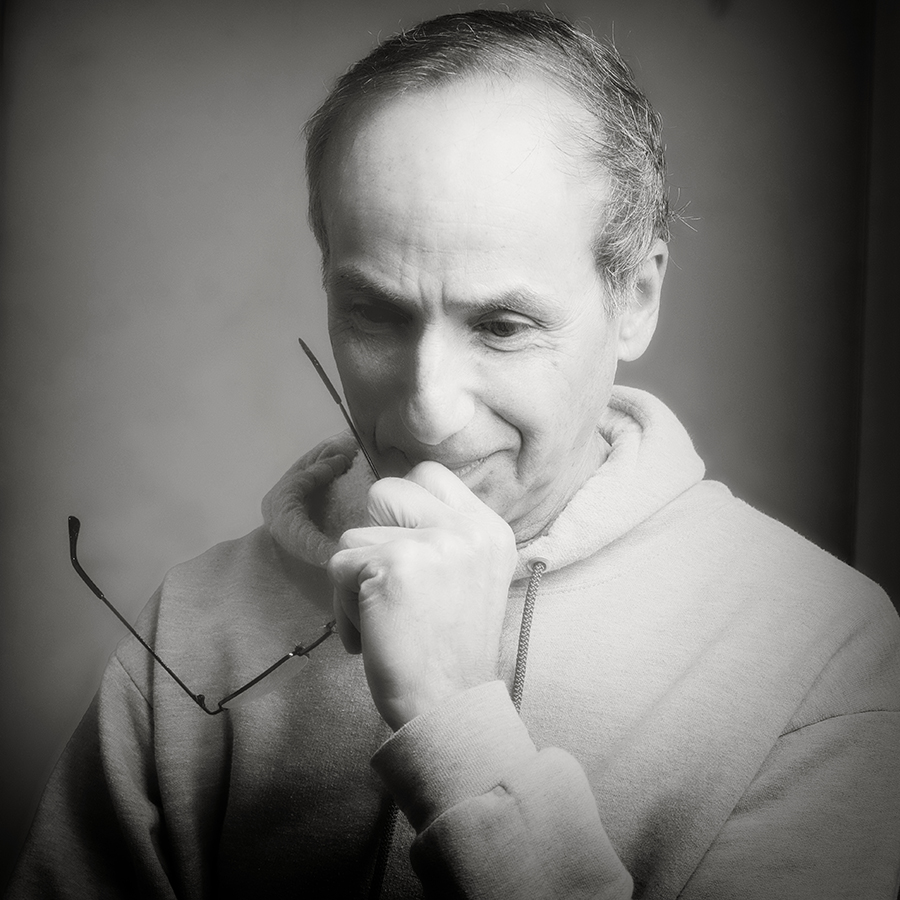 Lance Lewin

(Groups 83 & 87)
Hello, Ingrid!

Passing by saw this engaging B&W scene, but only to find out it is a composite. In other words, my initial "appreciation" was changed when I learned it is beyond "classic tradition".

However, so I am clear, my reaction to the work is still a positive one ... just that my "appreciation" is now shaped a bit differently.

In this sense, I now amazed at your post-production skills in "crafting" a Hybrid Photographic (or Photographic Composite) composition. Here, we marvel at the efforts to rearrange reality into something far more expressive in a visual sense.

A proper Categorization could be:

Photographic Composite
America @75mph Winter Series
by Ingrid Lockhart

Lance A. Lewin
PSA B&W Photography Mentor
PSA South Atlantic Area Membership Director
&nbsp Posted: 03/08/2023 12:16:59
Ingrid Lockhart
Thanks so much for taking the time to comment on my image, Lance. My America @ 75mph series is growing as my husband and I do a lot of cross country driving. For this series, which always has some surprises in my captures, I am very greatful for the magic of Photoshop! &nbsp Posted: 03/21/2023 16:14:34
---
---
---
Darcy Johnson
Hi Ingrid - This is probably one of my more favorite from your America @ 75mph series. The choice of B&W, addressing the composition and replacing the sky were all good choices. Further processing in post was thoughtful and well executed. Both your efforts and Tom's work well - it just a matter of artistic preference ... merits to both. Congratulations on your panning technique.

&nbsp Posted: 03/13/2023 23:00:06
Ingrid Lockhart
Thanks, Darcy. Due to the snowy conditions on our drive back to California yesterday, I'm hoping for some new images in the series soon!
&nbsp Posted: 03/21/2023 16:17:51
---
---
---
Gregory Waldron
Hi Ingrid,
Another nice image at 75mph. It is a very creative style that have worked well for you.
All the best,
Greg &nbsp Posted: 03/14/2023 10:06:08
Ingrid Lockhart
Thanks, Greg. More to come for sure.... &nbsp Posted: 03/21/2023 16:15:11
---
---
---
Karen Davis
Hi Ingrid,

I love your 75 mph series! This is also one of my favorites. It was helpful seeing the before and after images. I agree with the others about darkening just a bit to bring out the contrast and texture of the rocks. You might try not so much of a crop on the left to throw that tall rock more into the right third of the image. I get a sense of "centeredness" (if that's a word) with the final crop you chose. Also, since you've shown that you're not afraid to alter your images with the dramatic sky replacement, you might try flipping from left to right to allow those smaller rocks to lead" one into the "main event".

Great job!
Karen &nbsp Posted: 03/19/2023 18:59:32
Ingrid Lockhart
thanks, Karen. I will try flipping it! Ingrid &nbsp Posted: 03/21/2023 16:18:41
---
---
---
Syed Shakhawat Kamal
Hi Ingrid,
Greetings my friend.
Another lovely image from your 75 mph album. Nicely done for a composite. I really like your decision if changing the sky into a busy one. The effect, the post processing, transition everything works pretty good for me. Love the image as presented. Thank you for sharing.
Take care and cheers.
Kamal &nbsp Posted: 03/20/2023 03:12:35
Ingrid Lockhart
Thanks so much, Syed!



&nbsp Posted: 03/21/2023 16:19:29
---
---
---
Xiao Cai

(Group 46)
Hi Ingrid, Beautiful Image, a very dramatic effect!

I think the relationship between the sky and rocks was not handled well because they are both in the gray range. I like Tom's suggestion, but I think you should go further to make the sky lighter and more contrast look to compare with the rocks to make the rocks a silhouette look (but keep the rock's gray tone unchanged, so the rocks were not lost details). It is just my opinion.

I also don't know how the front shadows on the ground come from, a little distraction.

Thanks for sharing! &nbsp Posted: 03/20/2023 11:30:59
---
---
---
Ingrid Lockhart
Thanks for your comments, Xiao. I don't think the dark line in the front is actually a shadow, but more like a dark mineral deposit in the sand. I'll try cloning it out. Thanks, again. Ingrid &nbsp Posted: 03/21/2023 16:22:03
---
---
---