Quang Phan
---
November 2020 - Ithaca Falls NY
Original
About the Image(s)
This is the second trip I take photograph the autumn leaves in 2020. I drive all the way from Washington, DC to Finger Lakes area in New York State. I've been here twice but never once found myself capturing all the falls. There are many beautiful waterfalls and it is difficult to find a standing position to take pictures. This year 2020, I voted Ithaca Falls to be the most satisfied waterfall in my trip. When taking this photo I really like to capture the circular swirl of water mixed with gold leaves. The picture can also show off all the colors of the autumn leaves. This is my first photo just starting out with PSA.

Lens: E17-28mm F2.8. Focal length: 17mm. Exposure: 1.6s, f / 9. ISO 100. ND64 filter (6 stops). I used ACR and set profile to Adobe Landscape, and White Balance to Auto. Image was cropped from 16x9 format.
---
This round's discussion is now closed!
12 comments posted
---
---
---
Tom Brassil
Hi Quang, welcome to the group I'm looking forward to seeing your images. A well-balanced image with a great range of autumnal colours, to me the image is balanced with the waterfall taking prominence in the frame, the various steps make a quite a spectacular fall. I like the inclusion of the people, gives a sense of scale to the image together with the long exposure effect just enough to give the swirl of the water in the foreground that sense of motion. A minor point but depending on your photoshop skills you may want to tone down the red garment on the person in the foreground the red really draw your eye detracting from the image. Unfortunately, the sky is a problem, cropping the image down to remove most of it I don't believe works the only thing I can suggest is a sky replacement in photoshop or whatever processing tools you use. Looks like quite a spectacular area you have found and sounds like, from your description, you have a choice of many waterfalls to capture. Thank you for posting your image &nbsp Posted: 11/01/2020 01:02:52
Quang Phan
Thanks Tom, I appreciate your very careful comments. I accepted and happy to hear more from you. Yes, I could replace sky in PS and specially feature PS 2020 recently supported. I am a beginner of DD group, I heard that I can not replace anything that I did not take on my picture (or doing filling content aware) except changing some brightness, saturation, sharpness. I have my own stock photos of sky, birds, rain.... I saved them for fine art pictures. I would love to submit this picture with sky replacement. Thanks &nbsp Posted: 11/01/2020 16:40:09
---
---
---
John W Whitt
Hi, Quang. What a BEAUTIFUL image! It has everything going for it-exposure, focus, color balance, and story-telling. I especially like the way you have handled the waterfalls. They are perfectly exposed with detail in the whites and no evidence of overexposure. The only minor problem I have is the sky which acts like a light trap and draws my eye away from the center of visual interest-the waterfall. It has been suggested that you can do sky replacement which is a very acceptable option or you could consider just cropping out the sky. See Thumbnail. Either way, congrats on a REALLY nice image. &nbsp
Posted: 11/01/2020 18:14:01
Quang Phan
---
---
---
Gregory Waldron
Quang, welcome to Group 14. As previously stated by Tom and John, I also agree this is a wonderful image. I think I prefer cropping in this image. It seems to bring more attention the waterfalls and the people. I really believe that the addition of the people add a a lot to the image.
Best regards,
Greg &nbsp Posted: 11/02/2020 09:28:48
Quang Phan
Yes. Thanks for the comments suggested to to cropping the image &nbsp Posted: 11/02/2020 13:54:42
---
---
---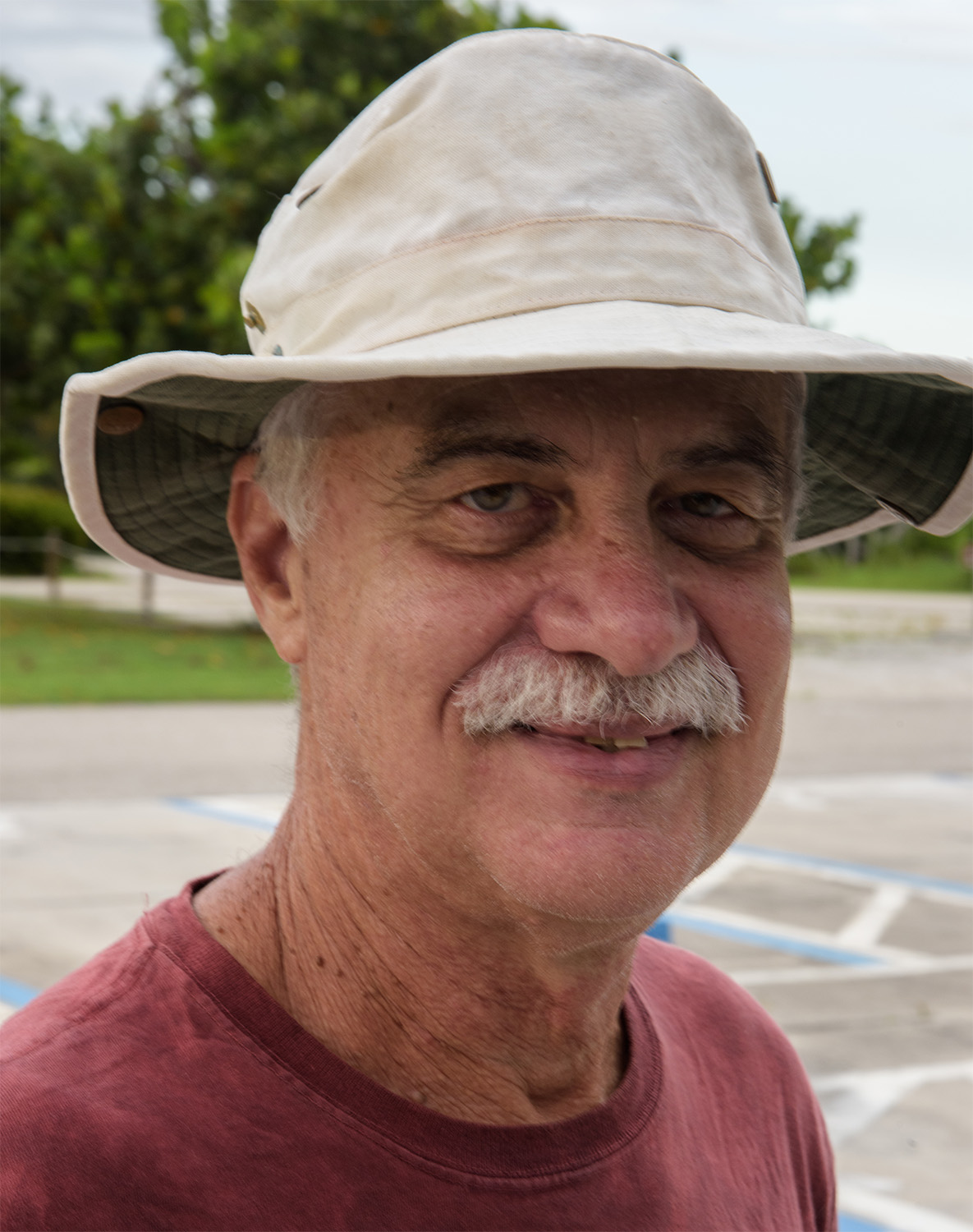 Larry Treadwell

(Groups 36 & 67)
I will echo the others---the original sky is what catches the eye. Either cropping or a carefully replacement will certainly improve the image. Welcome to the DD Groups, I'll be sure to stop by to see more of your images. &nbsp Posted: 11/02/2020 10:49:26
Quang Phan
Thank you for your comments. Most of comments like to crop the sky. I would move forward with it. Thanks &nbsp Posted: 11/02/2020 13:53:38
---
---
---
Darcy Johnson
Hi Quang - What a lovely image! As mentioned in other comments, the changes you made to the original really have improved the image. I especially like the capture of the waterfall and your treatment to get movement. Likewise having people in the image is a plus as well. Your sky replacement photo in response to comments works well as would cropping out the sky - a great suggestion too! I agree with all the positive comments generated above. What a nice 1st photo. I look forward to seeing some of your light painting photography in future months. Welcome to Group 14! &nbsp Posted: 11/04/2020 16:07:24
Quang Phan
Darcy Johnson
Problem solved. I like it. I hope you feel the change is an improvement as well.
&nbsp Posted: 11/04/2020 21:43:20
---
---
---
Syed Shakhawat Kamal
Hello Dear Quang,
Greetings.
Welcome to our Group 14. I am looking forward to enjoy your entries and learn from them too. You have captured an unique image of Autumn colors in that amazing falls. Now I agree with most of the comment of my fellow members of the group here. I loved the way you replaced the sky with a different image of sky, Which really changed the total perception of the image. This is what we learn here. Great suggestions and great effort.
Stay blessed my friend.
Cheers.
Syed Kamal. &nbsp
Posted: 11/13/2020 08:53:41
---
---
---